Boost Mobile vs. Verizon Prepaid: Which should you subscribe to?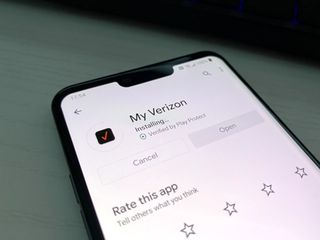 (Image credit: Android Central)
Verizon Prepaid

Verizon is well known for its vast LTE coverage and that carries over to the prepaid plans with lower prices on data. You can mix different plan sizes and still get multi-line savings so you don't have to buy any more data than you need. This can be a great option for families that need a lot of flexibility and great coverage.
Verizon Prepaid
Huge LTE network
Hotspot included
Easy international options
Custom Multi-line savings
No hotspot on unlimited
Double data only for new lines
Boost Mobile
All things considered, Boost Mobile is a great budget option for many people, especially if they want to stay in touch with people in Mexico. Even with the 3GB plan, adding data is reasonably cheap and will be cost-effective for many light users. Unlimited music streaming on the 3GB plan stretches your data even further.
Boost Mobile
Unlimited data for less
Hotspot data with every plan
Great options for Mexico
5G capable plan
Much smaller network
No international travel options
While Boost Mobile will be a good option for many people, there's no getting around the fact that the Sprint network has a significantly smaller footprint than Verizon. While Boost's network covers the majority of where Americans live in cities in towns, there are going to dead zones on long drives or heading out into the country, especially with data. Verizon Prepaid takes advantage of the huge Verizon network and offers enough data for most people at a reasonable cost. For people that travel often or just need a bit more reliability, it's hard to beat Verizon.
The network advantage
Verizon has a legendary network reputation, especially if you're from a rural area. This reputation is well-earned with a consistent position near the top of network test results and consistent improvements making sure it stays there. That's not to say that Sprint has been completely stationary, with its own improvements improving service and speed where its network is strong, but it still lags behind Verizon in nearly every aspect. Still, there are places where Sprint performs and if you spend most of your time there, Boost Mobile can be a great way to use it.
Verizon Prepaid
Boost Mobile
Network
Verizon
Sprint
T-Mobile (limited)
Hotspot
Limited data plans
All plans
International roaming
Available
Mexico with add-on
Coverage
Verizon Prepaid's coverage is a reflection of most Verizon-based MVNOs, meaning you get the Verizon network without some of its roaming partners. Unfortunately, that also means there are a few places you won't get service where a postpaid Verizon customer will, but these gaps are few and far between. Still, check out Verizon's coverage map to be sure. You're set anywhere you see dark red.
Boost Mobile mainly uses Sprint's network for its coverage. One important thing to understand is that Sprint has many roaming agreements in place for its postpaid subscribers to fill in coverage gaps all across the country. If you're used to Sprint's postpaid coverage, be absolutely sure to check the coverage map. At least you get Sprint's 5G access if you're in a covered city.
Sprint, and therefore Boost Mobile, is now under the T-Mobile umbrella and it's starting to show. This will be a good thing for the majority of people since T-Mobile's network is much denser in many areas. Only a few Boost Mobile phones can currently use it, and you'll need to be in select areas in or around Colorado, Kansas, Pittsburgh, or Texas. This bodes well for the future but still leaves quite a few people out.
Verizon Prepaid plans
Verizon offers one unlimited plan alongside a collection of generous data plans. All of the data plans come with hotspot capability, although the unlimited plan leaves that function out. If you're signing up with a new line, you can get a double data promotion, which brings the data offerings up to 1GB, 6GB, and 16GB. Most people will find themselves comfortable with one of these plans but heavier users could move up to the unlimited plan. Like most modern phone plans, domestic calling and texting are unlimited.
| Size | 1GB | 6GB | 16GB | Unlimited |
| --- | --- | --- | --- | --- |
| Current customer data | 500MB | 3GB | 8GB | Unlimited |
| Base cost | $30 | $35 | $45 | $65 |
| Hotspot | Yes | Yes | Yes | No |
| Calling to Canada and Mexico | No | No | Yes | Yes |
| Discount (lines 2-10) | none | $10 | $15 | $20 |
You can create a family plan by adding additional lines and you get a discount that increases with the plan you choose. The 1GB plan does not get a discount, but you can get a large data package for the same price with the discount.
If you plan to travel internationally and want your Verizon service to work, you can add a one-day TravelPass to your account. A TravelPass costs $5 for service in Canada, Mexico, Puerto Rico, and the US Virgin Islands. All other supported countries come in at $10 per day. Keep
International calling is also available at a per-minute rate depending on the country The two largest plans come with free calling to Canada and Mexico included.
Boost Mobile plans
Boost Mobile's plans start small with a 2GB and 3GB plan coming in at $30 and $35 per month, respectively. These plans share their data with the hotspot but if you like to stream music on your phone it doesn't count against your data. One of the easiest ways to save money is to add multiple lines which can bring the cost per line down significantly.
| | 3 Gigs | Unlimited Gigs | Boost Unlimited Plus |
| --- | --- | --- | --- |
| Talk and Text | Unlimited | Unlimited | Unlimited |
| Tidal service | 6 months | 6 months | 6 months |
| Hotspot | uses data | 12GB | 30GB |
| Video quality | SD | SD | HD |
| 5G | No | No | Yes |
| Price 1 Line | $35 | $50 | $60 |
| Lines 2-5 | $60, $90, $120, $150 | $80, $110, $140, $170 | $100, $140, $180, $220 |
If you run out of data on your 3GB plan, you can add data at $5 per gigabyte. You can also add support for calling to international locations with an add on. The Todo Mexico add on adds calling to Mexico as well as 8GB of roaming data in Mexico for $5 per month. For more countries, you'll need the $10 International Connect Plus add on.
Which phone can I use?
You'll need a phone compatible with the parent network for either service. Boost Mobile sells a wide range of phones including Androids and iPhones at all price ranges. It's worth keeping in mind that some of the higher-end phones and none of the iPhones are compatible with the extended T-Mobile-based network. You'll also need to buy those phones in a supported store.
If you want to bring your own phone, you'll need one compatible with Boost Mobile. You can check your IMEI on Boost's site. Keep in mind that not all Sprint phones can be activated on Boost Mobile.
Verizon Prepaid sells a similar range of phones, including plenty of Android and iPhone options. You should be able to bring your own Verizon compatible phone. You can check compatibility on Verizon's site before signing up.
Which works for you?
Most people will be able to find a plan that works for them. The main issue is Boost Mobile's network coverage can't compare to Verizon's. If you have Sprint coverage or are willing and able to use the T-Mobile enhanced network, you can get a lot of data for a great cost. When it comes to most people, however, Verizon Prepaid's 6GB or 16GB data plans will be more than enough and the network makes coverage an afterthought. Overall, with a solid phone selection, a great network, and legendary reliability, Verizon Prepaid is a better fit for most people.

Huge network
Verizon Prepaid
Plenty of data and coverage
Verizon Prepaid brings Verizon's massive network and reliability to cheaper plans with no contract required. You can even mix plans to make the perfect family plan.
More data
Boost Mobile
Tons of data and improving coverage
If you're covered by Boost Mobile's network, you can get a ton of data for a great price. Add ons make calls to Mexico a bargain, especially with multiple lines.
When Samuel is not writing about networking or 5G at Android Central, he spends most of his time researching computer components and obsessing over what CPU goes into the ultimate Windows 98 computer. It's the Pentium 3.
Android Central Newsletter
Get the best of Android Central in in your inbox, every day!
Thank you for signing up to Android Central. You will receive a verification email shortly.
There was a problem. Please refresh the page and try again.