The Best Wireless Mouse for Your Kano Computer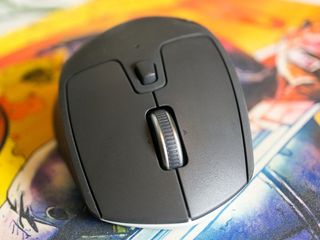 Finding the right mouse for your Kano Computer can be much harder than it looks. You've got so many things to consider: comfort, affordability, noise level, power consumption, and so much more. Thankfully, you won't have to look so hard since there are plenty of mice you can use. After this, you'll have no doubt in your mind just which one you should get to have the best experience.
Comfortable, affordable and easy to use
M590 Logitech Silent Wireless Mous
This mouse is the perfect accessory for those who want a product that doesn't require too much of your time to make sure it runs efficiently. With the M590 Logitech Silent Wireless Mouse, the battery will not only last a year but two. However, what makes it stand out amongst others is its 90 percent click noise reduction, as well as its two thumb buttons that you can configure for your own needs.
A less expensive alternative
(opens in new tab)
Logitech M510 Wireless Computer Mouse
This Logitech wireless mouse has beautiful point and click precision with a simple set-up that's similar to the M590. It also has a fantastic 2-year battery life and it isn't too compact that it becomes uncomfortable. You can also connect up to six Unifying-ready devices to the Kano computer, which means it's great for users who spend a serious amount of time on their devices.
Maximum Control
(opens in new tab)
VicTsing MM057 2.4G Wireless Mouse
This is a cheap, but valuable mouse that prioritizes comfort with special processing and advanced material, and is easy to set up. It does lack some energy-saving features, only switching off after eight minutes of inactivity, but it more than makes up for it with its cheap price and durability.
Basic but full of quality
(opens in new tab)
AmazonBasics Wireless Mouse with Nano Receiver
This crafty mouse comes with a nano receiver embedded in the wireless mouse, allowing you to easily connect with your Kano Computer. Just plug into your USB port, and away you go! It also features a 2.4 GHz wireless connection to the nano receiver, which means fast, easy scrolling and fantastic tracking.
Slim and Save
(opens in new tab)
Jelly Comb 2.4G Slim Wireless Mouse with Nano Receiver
Slim and silent, the Jelly Comb 2.4GHz wireless mouse has universal compatibility that'll have it up and running in no time on your Kano Computer. What really makes this mouse stand out is its silent clicking and slim and beautiful design. It doesn't feel too bulky to use and it works on every surface, no mouse pad needed.
High security
(opens in new tab)
AmazonBasics Compact Ergonomic Wireless Mouse
The Ergonomic Wireless mouse comes with a ton of features that makes it stand out from the crowd. For those who like their security, the Ergonomic is perfect, offering an AES 128 encryption. Its shape also maximizes comfort, no matter how long your session is. It also has a clickable wheel, as well as its forward/back buttons, which are also helpful for those who like to use the Kano Computer for work.
A mouse brings your computer together — even a Kano Computer — and because we all use the Kano Computer for our own reasons, there's a variety to choose from. Logitech is one of the most trusted names in computer accessories like mice or keyboards, so if we had to choose one, we'd recommend the M590 Logitech Silent Wireless Mouse (opens in new tab) for maximum efficiency.
Android Central Newsletter
Get the best of Android Central in in your inbox, every day!
Thank you for signing up to Android Central. You will receive a verification email shortly.
There was a problem. Please refresh the page and try again.