Best weather apps for Android 2023
Don't let the weather take you by surprise, be prepared with these apps.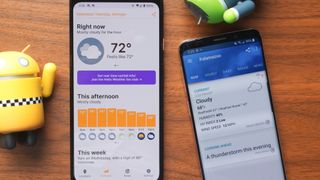 (Image credit: Android Central)
In today's world, we've gotten used to seeing the weather change with little notice — and sometime no notice at all. From flash floods and hurricanes to knowing precisely how ungodly hot it is outside, having a trusty weather app on your side can make all the difference. There are a lot of options to choose from if you're looking for the best weather apps for Android, and we've rounded up some of our favorites here.
These are the best Android weather apps
Why you can trust Android Central Our expert reviewers spend hours testing and comparing products and services so you can choose the best for you. Find out more about how we test.
It's easy to understand why Accuweather is one of the best Android apps after you download it. All of your pertinent information is laid out in an easy-to-view interface, while MinuteCast offers some of the most reliable notifications for when the rain is about to start or stop.
Today Weather is a beautiful application that makes it easy to get a quick overview of what to expect for the day. You can also peruse the app and find all of the more detailed information you would want.
Not everyone wants to have to open an app to get information, and with 1Weather's widgets, you won't have to. The app offers a plethora of beautifully-designed Android widgets to choose from, so you can see what to expect at a glance.
1. Accuweather
If you're trying to find the best weather apps for Android, it's difficult to ignore Accuweather with its simplistic design and great information. The app offers a clean layout, providing all of the information about what to expect from the day. After downloading Accuweather, the app features a breakdown of the weather that is expected to take place, along with an overview of the next day.
At the bottom, you have shortcuts for a Today View, along with Hourly, Daily, and a view of the radar for your area. But instead of just viewing the radar for the next few hours, Accuweather actually offers several different mapping layers to choose from. These include a satellite view, any watches or warnings in your area, and even a five-day outlook for precipitation.
The app is free to download, but you'll have to deal with some ads placed throughout. If you want to get rid of the ads, you can do so via an in-app purchase from within the sidebar. Accuweather has even gone so far as to include a persistent notification that shows the current temperature in your status bar, along with the current weather conditions. Plus, it has a Wear OS app that will work great with some of the best Android smartwatches.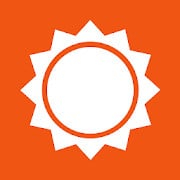 Accuweather
Many apps and widgets — including most preloaded manufacturer weather widgets — use Accuweather for the same reason you should: it's dependable and damn accurate. The app is ALSO smartly laid out, comes with a lovely dark theme option, and is worth your trust when bad weather hits.
Free with IAPs: Google Play Store
2. Today Weather
There's a reason why Today Weather is a fan favorite for those who don't want a bunch of extraneous information at their fingertips. The app itself offers a pretty basic layout, but the real power of Today Weather comes with the multitude of widgets. There are actually a total of 19 different widgets to choose from, all ranging in different sizes to better fit your Home Screen design.
From within the app, you can view some basic information at the top, including the temperatures and any expected precipitation. But as you scroll further down, you'll see more in-depth details about the day. These include the "real feel" temperature, humidity levels, UV index, and even the dew point. There are a number of user-selectable sources including AccuWeather, Dark Sky, and Yr.no, a Norwegian forecasting service that can produce more accurate forecasts for many parts of the world that aren't America. Moving even further down reveals the hourly and daily forecasts, so you can quickly and easily plan out when you'll want to grab the umbrella or snow boots.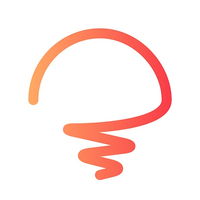 Today Weather
This friendly weather app will greet you by your name and then display weather information from a number of sources. If you're looking for a weather app that's black as night and will help you see what's coming on a dark and stormy night, Today Weather is for you.
Free with IAPs: Google Play Store
3. 1Weather
At first glance, there's not much 1Weather has to offer that isn't already made available by the other apps on this list. However, after opening 1Weather for the first time, you can definitely see the appeal. After sharing your location data with the app to get precise updates, you'll be asked if you want to see "weather facts" appear whenever you open the app. This is something unique and that we haven't found elsewhere.
As for the interface itself, all of the information you need appears right at the top, along with some ads placed throughout. There are different tabs to swipe between, depending on whether you want to see the forecast for the week or figure out when the sunset is. Scrolling down from the main screen and you'll find "1Weather Shorts", which are short videos about major weather events, along with 1Weather TV. This is a local forecast show that you can listen to if you prefer the news broadcast style to figure out what the weather will be like.
There are a few flaws we've found in our extended use of 1Weather, such as the app not always updating immediately when re-opened, but the app performs well and looks good doing it.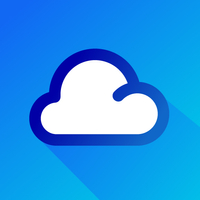 1Weather
1Weather has been one of my long-time favorites. It's a beautiful weather app with a bounty of customization options and a dozen weather widgets that can be customized six ways to Sunday.
Free with IAPs: Google Play Store
Some other great weather apps for Android
There are more weather apps on the Google Play Store than you can shake a stick at. That means that while some of our favorites may be great for most, having options to choose from is even better. So here are some of the other great weather apps for Android.
Yahoo Weather
Instead of relying on a bunch of extra features to show your weather information, Yahoo Weather does things a bit differently. The app uses various images from Flickr to provide a backdrop for what weather conditions are for the day. Scrolling down provides the forecast and other minor details, while the big (+) button in the top right corner makes it easy to add other cities to scroll between.
In fact, when you start up Yahoo Weather for the first time, the app asks if you want to add any other "destination" locations. These are just big cities so that you can daydream about the warm weather in San Francisco while a snow storm bears down on the East Coast. Yahoo even makes it possible to set up daily notifications so you'll know what to expect before you even look outside.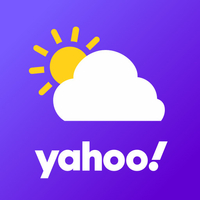 Yahoo Weather
1Weather has the most diverse weather widgets for Android and they can be customized to fit into any theme. You'll be very pleased with the unique shapes available in the app.
Free with IAPs: Google Play Store
RadarScope
Some folks just want to get an overview of what to expect from the weather for the day, but others want to dive a bit deeper — and by "a bit," we mean a lot. Radarscope is one of the best radar apps on the Play Store with the ability to view the radar overview for a myriad of locations. You can choose either specific radars from different areas in the world, or just enter your own location and see the radar view from there.
Being able to view the radar makes it so that you can see how large or small that storm really is. Plus, it's easy to get a better idea of how serious the storm is, which is why Radarscope is used by meteorologists and storm chasers alike. Unlike the other weather apps on this list, you won't find a daily forecast, or anything of the sort. You just get some good ol' radars to scroll through. This app also has secondary subscriptions for the really high-def radar scans and other features.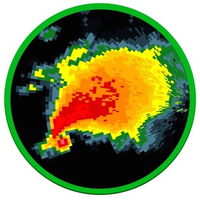 RadarScope
Most weather apps have radar features inside them, but if you need a really good radar app, use what professional meteorologists and storm chasers use: Radarscope.
Buy from: Google Play Store
Overdrop
Some weather apps don't provide any options when it comes to selecting a weather source. For many, that'll be fine, but finding an app that lets you switch between sources is pretty awesome, and that's what you'll get with Overdrop. From the main page, Overdrop shows you the current weather details, with more information capable of being expanded with a drop-down arrow.
The app itself features a fun design with multiple themes to choose from during the initial setup. Plus, you can opt to use a persistent notification in your status bar, showing you what the current weather conditions are. There's a weather forecast section that shows you the temperature, wind speeds, and precipitation levels over the next 24 hours. Overdrop even includes more than 50 different widgets to choose from if you want to see the weather on your Home Screen. But to unlock the customization options of these widgets and the persistent notification, you'll need to sign up for OverDrop Pro. This also unlocks a few of the other themes, so you can truly personalize your weather app in every way imaginable.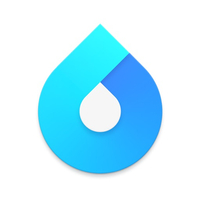 Overdrop
From choosing different themes to having a basic layout and persistent notifications, Overdrop is a fantastic way to get your weather information at a glance. Plus, you can set up weather alerts to be notified when severe weather is about to roll through your area.
Free with IAPs: Google Play Store
Flux
Flux is a newcomer to the stiff competition for best weather apps for Android. Despite being relatively new to the roster, it works exceedingly well at what it does. Flux features a beautiful and simple interface to view your weather forecast, along with several different themes to choose from. The app even will allow you to choose different themes to be shown when your phone is in Light Mode or Dark Mode.
In the bottom toolbar, Flux is equipped with a daily overview panel, which acts as the main interface. There are also panels available to view the radar for your location, along with a summary panel for seeing what the rest of the week expects to bring. There are a few different widgets to choose from if you want to add the weather to your Home Screen. And Flux even makes it possible to customize and change around the order of the "cards" when viewing the main overview panel. Flux is really a great app, and we hope that the developer continues to bring new themes and features for everyone to take advantage of.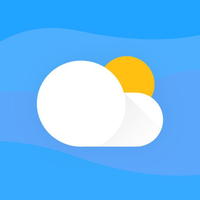 Flux
Flux is a well-polished weather app for Android and includes just about all of the features one could want from a weather app. From different themes to a customizable interface, what more could you ask for?
Free with IAPs: Google Play Store
Appy Weather
One of the greatest reasons for using Dark Sky was its combination of features paired with an elegant design. After Dark Sky left the Play Store, Appy Weather attempted to take the weather app's mantle while continuing to rely on Dark Sky (and other services) for its forecasts. Appy Weather succeeded in its efforts and it's certainly one of the best Android apps in the weather category. The app even won Google's "Best of 2019" for Everyday Essential thanks to its gorgeous design.
The Appy Weather app is easy to use with a unique Timeline view. There are three options on the main page to view, allowing you to switch between Hourly, Daily, and the aforementioned Timeline views. However, if you want to unlock the full potential of Appy Weather, you'll need to sign up for its Plus, Pro, or ⚡️Pro subscriptions.
The Plus subscription includes widgets, notifications, the ability to view the temperature in your status bar, and removes ads. Meanwhile, the Pro subscription offers some premium weather providers, along with custom notifications. Finally, ⚡️Pro unlocks all of the different possible map layers, including Storms, Fires, Lightning, Air Quality, and more. While Appy Weather is great enough to be used without adding another subscription to your list, you'll definitely want to subscribe to unlock the full power and versatility.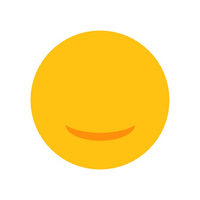 Appy Weather
Appy Weather is an absolutely gorgeous application to use, with enough features to make it an easy addition to your Home Screen. But you'll definitely want to sign up for the premium subscription to unlock its full potential.
Free with IAPs: Google Play Store
MyRadar Weather Radar
It's one thing to have a weather app let you know when it's going to rain, but it's another thing entirely to be able to track the storm system as it rolls through. With MyRadar, you can determine just how quickly a storm system is moving through. With this information, you can decide whether you should cancel your plans, or just wait out until the storm passes through.
In addition to providing accurate radar for weather in your area, these are some of the most professional-looking radars that you'll find in any app. MyRadar even lets you customize them with different map types and layers to display different pieces of information. What also helps MyRadar stand out from the crowd is there is also aviation data from SIGMETs and AIRMETs so even pilots will know what the conditions are looking like.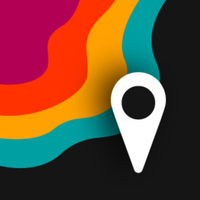 MyRadar Weather Radar
MyRadar is a great option for those looking for an informative and useful weather application. From getting your basic weather forecasts to using different layers on a radar, MyRadar has everything you'll need.
Free with IAPs: Google Play Store
Sign up for Black Friday email alerts!
Get the hottest deals available in your inbox plus news, reviews, opinion, analysis and more from the Android Central team.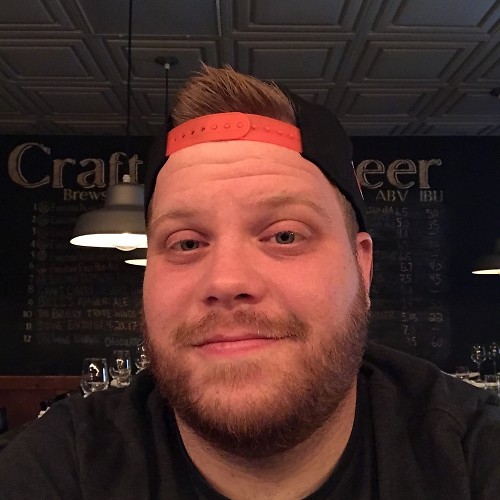 Senior Editor - Chromebooks, tablets, and wearables
Andrew Myrick is a Senior Editor at Android Central. He enjoys everything to do with technology, including tablets, smartphones, and everything in between. Perhaps his favorite past-time is collecting different headphones, even if they all end up in the same drawer.