Best Surge Protectors 2022
Don't let your electronics get zapped ⚡
We all have expensive equipment at home that needs to be plugged into a power socket, whether it's a TV, computer, laptop, smartphone, gaming console, or countless other devices that make up a home theater. In the case of spikes or power surges you want to protect your gadgets and the best way to do that is to get yourself a surge protector. The best surge protectors have multiple outlets so you can ensure that not only is everything plugged in, but that it'll be protected.
Belkin 12-outlet Pivot Plug
Pivoting Outlets
This power strip comes with eight pivoting plugs, which means you can adjust plugs accordingly and make use of all sockets. It comes with a 4,320-joule energy rating and an 8-foot heavy-duty power cord. The higher the joules number, the more of a surge the unit can withstand, and over 4,000 is great for most expensive electronics.
SuperDanny Power Strip Tower
Individual switches
The tower design allows this surge protector to sit nicely on a desk or in the corner of the room. It has a retractable cord for a clean look, 10 power outlets, and four USB ports. Each outlet has a switch so you can power off devices individually if required.
Run of the mill
This is a straightforward, no-frills surge protector from Amazon Basics. You have 12 outlets available with a 4,320-joule energy rating, and LED lights show active surge protection and grounded wiring. There is also a power switch that integrates with a 15-amp overload resettable circuit breaker.
APC 12-Outlet Surge Protector Power Strip
Well-known brand
APC is one of the best-known brands out there, and for good reason — its surge protectors are among the most reliable in the business. This particular piece comes with 12 outlets intelligently spaced out to allow for large and small AC adapters, along with two USB ports for added convenience.
Holsem 12 outlet Power Plug
Spaced out outlets
Holsem's offering has 12 outlets — six down the middle and three spaced out on either side. It also has three USB charging ports, two of which have Smart IC technology, meaning it auto-detects devices and provides the maximum charge speed for that device. It has a double-break safety switch that will trip off in the event of an overload.
Bestek 8 outlet Surge Protector
Smart USB ports
This surge protector withstands a power surge of up to 2,000 joules, which is suitable for PCs, TVs, tablets, and smartphones. It also has four USB charging ports with Smart IC technology.
Wireless charging
This is a tower-designed surge protector with the bonus of a wireless charger on top. The wireless charging is case-friendly up to 4mm in thickness and is Qi-compatible, which you can find in most modern, higher-end smartphones. Otherwise, there are 10 outlets and four USB ports.
Rotating Outlets
This power strip from ECHOGEAR has six rotating outlets to keep bigger power adapters from blocking access to neighboring outlets. There are also cable hooks to keep things neat and tidy. It also has fireproof MOV (Metal Oxide Varistor) technology, minimizing the risk of fire if a power surge hits.
With USB-C
Plug in as many devices as you want with this Aukey Surge Protector, which has 12 outlets, along with three USB-A and two USB-C ports. Aukey AiPower will provide the safest maximum power to USB-powered devices — up to 2.4A per port. With the USB-C ports, you will get maximum power of 15W at 5V/3A.
ECHOGEAR On-Wall Surge Protector
Low-profile and versatile
ECHOGEAR's On-Wall Protector offers four pivoting three-prong AC outlets and two USB ports. Those USB ports charge at 5V/2.4A so you won't get the fastest charging speeds, but the outlet will do the job if you don't have another AC outlet available. You also won't have to worry about having the outlet stick out like a sore thumb thanks to the low-profile design.
Rosewill Power Strip Surge Protector
All-in-one
In addition to having four stationary outlets, the Rosewill Power Strip offers eight rotating outlets, with four on each side. But Rosewill doesn't stop there, as there are coaxial connectors and LED indicators to let you know if something isn't right with your power strip. This is one of the more versatile power strips on the market, along with being one of the more reliable options.
Philips 6-Outlet Surge Protector Wall Tap
Bare essentials
If you just need to expand your wall outlet to create more spots for plugging in devices, Philips has you covered with this super-affordable and simple solution. The six-outlet protector turns a dual power outlet into six three-pronged plug-ins. With a 900 Joules surge protection rating, you can ensure that all connected devices, from gaming consoles to fans, will remain protected.
Why do I need a surge protector?
Why you can trust Android Central Our expert reviewers spend hours testing and comparing products and services so you can choose the best for you. Find out more about how we test.
As well as making sure you have adequate protection at the point of entry in the home (or office) with a fuse box, it helps to have a middleman in case that fails, which is where the trusty surge protector comes into play. A fuse can be reset or replaced, and so can a surge protector, but your device getting fried and data being lost is something you need to avoid.
These surge protectors can also be accompanied by some additional handy features, such as indicators as to when surge protection is no longer active (usually dictated by an LED light) or halting power flow altogether if a fault is detected. Not all extension leads and hubs include additional protection. On more affordable options, it's down to you to keep checking to see if the protection is still active.
Which towers above the rest?
The Belkin 12-outlet pivot power strip is great because it's heavy-duty and has eight pivoting plugs (out of a possible 12) that make it easy to plug in almost any appliance. It's a little more expensive than the others, but it's worth it as one of the best surge protectors around.
For the neat and tidy, the SuperDanny Tower is perfect. It can sit pretty on a desk or table or stand up nicely in the corner of a room. With its retractable power cord, you won't have too many untidy cables. Plus it has six USB ports, which is a huge convenience. The ability to be able to switch off individual outlets is also a bonus.
If you want the option to also be able to wirelessly charge devices then the GLCON power tower is for you. Again, it can look pretty on your desk. The wireless charger is Qi-compatible, it can fast charge the best Android phones, though you do need the relevant adapters. It's also great to quickly top off a laptop, like one of our favorite Chromebooks, the Acer Chromebook Spin 714.
Get the Android Central Newsletter
Instant access to breaking news, the hottest reviews, great deals and helpful tips.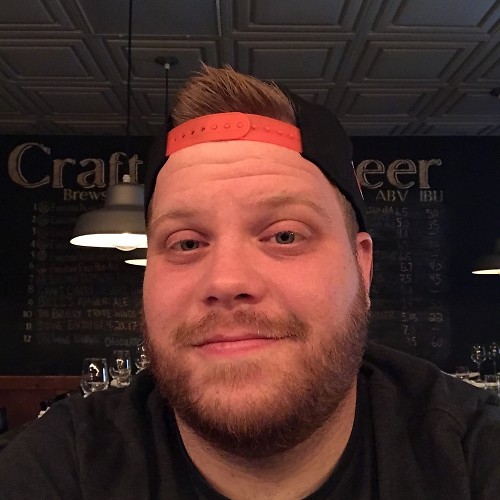 Senior Editor - Chromebooks, tablets, and wearables
Andrew Myrick is a Senior Editor at Android Central. He enjoys everything to do with technology, including tablets, smartphones, and everything in between. Perhaps his favorite past-time is collecting different headphones, even if they all end up in the same drawer.