Best stylus for Android phones and tablets 2023
Your fingers aren't the only way of interacting with tablets and smartphones.
The best tablets and large-screened smartphones are designed for your fingers to navigate through menus and screens, type, select, and do much more. But you can also use the best stylus for Android phones and tablets to do all that. A stylus offers better precision, particularly with tasks like coloring, jotting down digital notes, or selecting items in detailed digital documents. They're beneficial for those with large hands, fingers, and/or thumbs who find it difficult to manipulate small items on the screen(s) of their device(s).
The absolute best option for a Samsung Galaxy device is an S Pen Pro, but if you're looking for an alternative or have a tablet or smartphone from another brand, there are excellent styli worth considering, too. If your device is compatible with USI 2.0 standard, like a Chromebook or Chrome OS tablet for instance, you can use any of the best USI 2.0 stylus options as well.
Get the best USI 2.0 stylus for your tablet
Why you can trust Android Central Our expert reviewers spend hours testing and comparing products and services so you can choose the best for you. Find out more about how we test.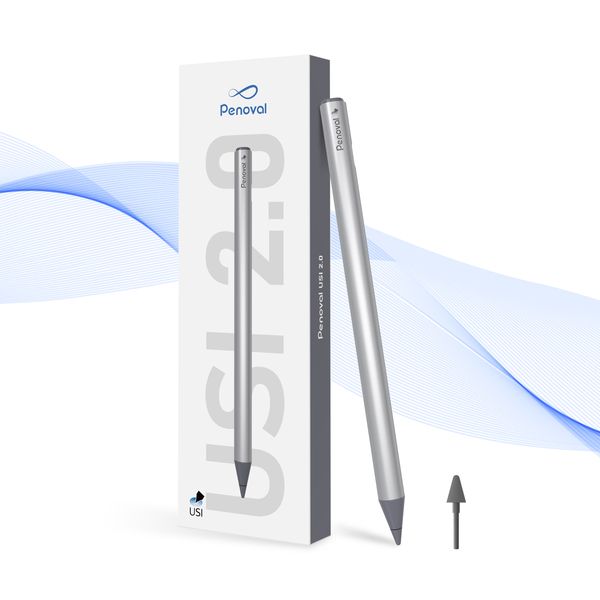 Penoval USI 2.0 Stylus Pen
Staff pick
The Penoval USI 2.0 Stylus Pen works perfectly with just about any compatible USI 2.0 tablet, 2-in-1, or Chromebook. It lets you have complete control over your writing with its ergonomic grip, and comes with replaceable nibs, USB-C charging, and up to 90 hours of battery life. The Penoval Stylus Pen can even attach to the side of your tablet magnetically for effortless ease of use.
Simple and reliable
Lenovo's USI Pen 2 uses the brand's Finer Tip technology which allows you to have finer control over your doodles. This USI 2.0 stylus can detect up to 4,096 levels of pressure and features an elastomer grip. You also get improved latency and faster pairing times. It's single AAAA battery lasts forever and can be replaced easily when needed.
HP Rechargeable MPP 2.0 Tilt Pen
Premium pick
The newest HP Rechargeable MPP 2.0 Tilt Pen builds on the last-gen model, bringing USI 2.0 support in an amazing design for an incredible writing experience. It sports a magnetic barrel, apart from two customizable buttons and USB-C charging. Weighing only nine grams, the MPP 2.0 Tilt Pen makes writing, doodling, and more a fun experience. It also get a nifty charging indicator.
Scribble away with these clever and comfy styli for Android
Fine-point stylus
This universal stylus for Android phones and tablets comes with a fine-tip point that mimics a paper-like feel. You can replace its nibs and top-up the battery via a unique USB-C charging stand that's bundled with the stylus. Charging for one hour gives you a usage time of up to 15 hours and there's palm rejection built into this thing too. The whole package is backed by a one-year warranty.
Best S Pen to date
Samsung's newest foray into the world of writing gadgets for its phones and tablets is a smashing success. The S Pen Pro pairs up with a wide range of Galaxy phones and tablets, and even some of the company's laptops. Charging via USB-C, the S Pen Pro touts a generous 16-day battery life. You can even locate it using Samsung's SmartThings app in case you misplace it.
MEKO 2-in-1 Universal Stylus
Value for money
Available in eight color options, MEKO's universal stylus combo pack includes two capacitive styli, four replacement disc tips, as well as two fiber tips. There's no battery here; instead, MEKO's stylus relies purely on the transfer of electric charges from your body to the tip when interacting with the touch screen. Also, the use of aluminum and stainless steel gives the styli a much more premium feel than what the affordable price might suggest.
Apple Pencil for Android
Fashioned in the likeness of the iOS-exclusive Apple Pencil, this active stylus from KECOW is very comfortable to use. Its shape resembles your average graphite pencil, but the overall look is very fancy with the all-white finish. If the battery runs out, you can always turn this thing upside down and use as a capacitive stylus, which is a fantastic backup. That being said, there is a microUSB port for charging with little to no effort.
Evach Active Stylus Digital Pen
Ergonomic design
Evach's Active Stylus Pen comes with a buffer unit at the tip for more accuracy and control when you're using it on the screen. It works and feels just like a real pen and the integrated battery can go up to 8 hours on a full charge that takes about an hour. The 1.5mm fine tip and around 13g weight make Evach's Active Stylus Pen extremely comfortable to use, though we wish it had a modern USB-C port for charging instead of a microUSB one.
Samsung Galaxy S Pen Fold Edition
For your Galaxy foldable
Lost or broke your Galaxy Z Fold's S Pen? Or maybe didn't order one with your foldable right out the gate. No need to worry, as you can get this replacement Galaxy S Pen Fold Edition from Samsung. Packed with Bluetooth, a fine 1.5mm tip, up to 4,096 pressure levels, and Air command support, it's perfect for your Samsung foldable. Being a first-party accessory, you can be sure of the compatibility and feature support.
Digiroot Universal Stylus (2-in-1)
We've got some tips
The two predominant styles for universal stylus pens are fiber or disc tips, and this offering from Digiroot gives you three fiber and six disc tip options. The universal stylus provides a refined finish and is compatible with just about anything that features a capacitive touch screen. Despite being a passive stylus, it's quite responsive and is available in a choice of six colors.
Bargains Depot Stylus (2-pack)
Most affordable option
If you don't want to spend a lot of cash on a stylus, we suggest getting this combo pack from Bargains Depot, which includes two styli and ten extra rubber tips. The small rubber tip makes it easy to select items such as icons and links easily, and there's a wider tip at the other end for even more convenience. Made from aluminum and stainless steel, the styli are available in a choice of five colors.
Color your world
Why settle for just one stylus when you could get an entire set at an extremely exciting price? This combo package gives you a total of twenty (yes, you read that right!) passive styli that are all made from aluminum and rubber, in a wide array of colors. You get soft tips with each stylus for increased sensitivity and since these are capacitive options, they don't need charging either.
There's a big difference between a stylus and an S Pen
The best stylus for Android runs the full gamut of options and features. If you have a Samsung Galaxy tablet, smartphone, laptop, or even a Z Fold series device, you'll want to stick with Samsung's own excellent S Pen Pro. Keep in mind that a universal stylus will work for the basic tasks on a Samsung mobile device, too, but you won't get all the smart features that Samsung has built into the S Pen Pro.
For other tabs like the Google Pixel Tablet, the best pick is a USI 2.0 stylus, as long as your tablet supports the standard. Our favorite USI 2.0 stylus is the Penoval USI 2.0 Stylus Pen as it offers a wide array of features in an attractive design.
If you're looking for a stylus that's a jack-of-all-trades and can work with Android tablets and smartphones from other brands, along with any of Apple's offerings, we'd recommend the Adonit Dash 4 or the KECOW Active Stylus Pen if you like the value of getting a bunch of replacement tips. The latter works as both an active and a capacitive stylus, so if you run out of charge you can flip it and continue writing.
When it comes to price, especially if you want to buy a stylus for everyone in your family or to have one handy everywhere you go, the homEdge Stylus Pen Set can't be beaten. You get 20 styli for a super-low price, enough to share with everyone. And they are compatible with any device that has a capacitive touch screen. The biggest trade-off is accuracy, but that's to be expected at such a low price.
Be an expert in 5 minutes
Get the latest news from Android Central, your trusted companion in the world of Android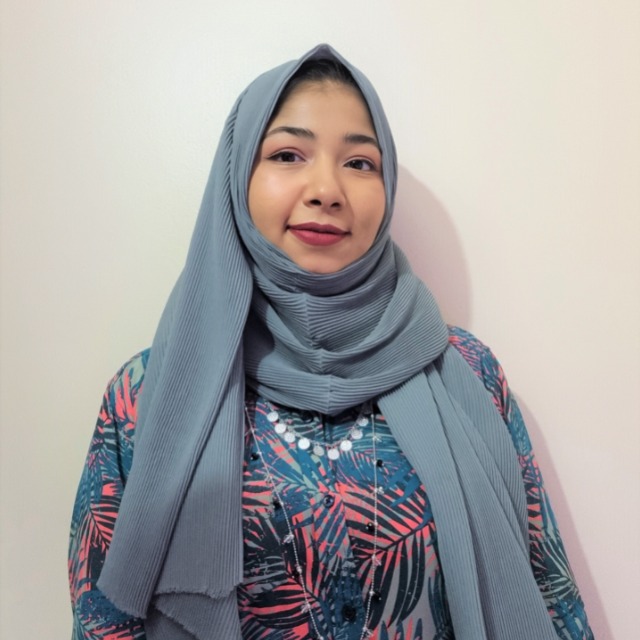 Editor — Accessories, speakers, and tablets
Namerah enjoys geeking out over accessories, gadgets, and all sorts of smart tech. She spends her time guzzling coffee, writing, casual gaming, and cuddling with her furry best friends. Find her on Twitter @NamerahS.