The best streaming music services in Canada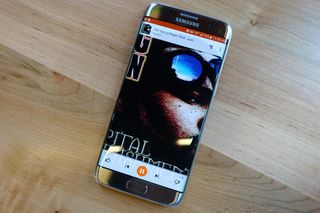 The last few years have seen tremendous change and maturation in the streaming music space. Despite streaming overtaking digital downloads as the primary source of revenue for the music industry, low margins have forced the sale or closure of popular options (RIP Rdio!), leaving only a few viable players.
Thankfully, many of those players are exceptionally healthy, buoyed by other facets of their respective businesses. Others, like Spotify and TIDAL, are playing the long game, hoping that the addition of new features — and exclusive content — will help them differentiate.
To come up with this list of the best streaming services, we performed a number of surveys, both internally at Mobile Nations, and through various social media networks.
The Best: Google Play Music
Why you can trust Android Central Our expert reviewers spend hours testing and comparing products and services so you can choose the best for you. Find out more about how we test.
The streaming music service that comes bundled with every Android device, Google Play Music has a couple major advantages over its competitors: Songza's core technology, which it acquired back in 2014; and a locker of up to 50,000 songs for customers to store their own music.
People praised Play Music's activity- and mood-based playlists, which, after years under Songza's watchful eye, are some of the best in the industry. They also liked the way Google's free tier delivers significant value in exchange for ads, though some said there are too many interruptions to the music since Google took over.
We like Play Music's recent foray into podcasts, and its attractive Material Design interface, along with excellent integration into the notification shade, and Android Wear.
Price: $9.99/month
Family Plan: $14.99 for up to six people
Free tier: Yes, ad-supported
Free trial: Yes, 30-days (3 months for Nexus users)
Offline playback: Yes
The Good
Best-in-class playlists
Option to upload up to 50,000 local tracks to cloud locker
Generous amount of content in free tier
The Bad
Limited to four device de-authorizations per year
See at Google (opens in new tab)
Spotify
Spotify has emerged as the unlikely incumbent in the streaming music space in Canada, especially since the untimely demise of Rdio last year.
Much of Spotify's praise was centred around Discover Weekly, a personalized list of songs updated every Monday culled from new releases and older content generated by the company's increasingly intelligent algorithm. Many people talked up Spotify's extensive body of content, which appears to be slightly deeper than the competition.
We like Spotify's no-nonsense interface, which makes it easy to dig into music you return to every day, or albums and artists just emerging. From the mood-based playlists to those built specifically for Canadians, Spotify has also invested heavily in building a service that Canadians will see as localized.
Spotify has also recently added podcast support, but hasn't yet expanded its TV and movie selection to Canada. Also notable is Spotify Connect, which works independently from Google Cast to send music output to connected speakers or receivers.
Price: $9.99/month
Family Plan: Not available in Canada.
Free tier: Yes, ad-supported
Free trial: No, 3 months for $0.99
Offline playback: Yes
The Good
Great sound quality (320kbps)
Easy-to-use interface
Discover Weekly playlists
Free tier with ads
Podcast integration
The Bad
Divisive all-black design
Mood-based playlists are hit and miss
Apple Music
Apple Music is certainly not the first choice for Android users but, emerging from the ashes of Beats' streaming service, has established itself as a really solid service. Many people praised Apple Music for its great For You playlists and nice Material Design interface. Others talked about its Beats 1 radio station being a focal point of their listening experience, though we tend to find it hit-and-miss from a content perspective.
Apple Music has managed to garner some mainstream attention for its exclusives, such as Drake's Views, along with a three-month trial during which all of the service's features are available at no cost to the user. On the other hand, there is no free tier, so once the three months is up, it's $9.99 per month, or bust.
We love Apple's For You playlists, which work like Spotify's Discover Weekly playlist on a macro scale. Instead of one custom playlist each week, Apple's human curators are constantly releasing new playlists in a variety of categories, and an algorithm suggests the right ones for you.
Price: $9.99/month
Family Plan: $14.99 for up to six people
Free tier: No
Free trial: Yes, 3 months
Offline playback: Yes
The Good
Exclusive albums
Long free trial
Beats 1 provides always-on radio
The Bad
Confusing integration with locally stored tracks
Connect is a wasted social opportunity
Lacking some features from its iOS counterpart
See at Apple (opens in new tab)
TIDAL
What began as a niche service aimed at high-fidelity audiophiles has turned, with the help of "artist-owners" like Jay-Z and Beyonce, into a vehicle for exclusive content and urban lifestyle.
TIDAL was praised for having an excellent collection of exclusive content, such as Beyonce's Lemonade, along with a hefty number of music videos unavailable anywhere else, including YouTube or Vevo. Many others lauded its customized playlists, which are based on activities like "dinner" or "workout," or themes like "love" and "focus." (One, Post-Rock Essentials," has powered most of this article.)
We like TIDAL's quality-first approach to curation, focusing on up-and-coming artists through its TIDAL Rising section, along with its small selection of unique video programming, a feature Spotify has yet to bring to Canada.
Price: Premium (320kbps) $9.99/month | HiFi (lossless) $19.99/month
Family Plan: $14.98 for two people, $19.97 for three people, $24.96 for four people, $29.95 for five people
Free tier: No
Free trial: Yes, 30-days
Offline playback: Yes
The Good
Intriguing unique content like video documentaries
Exclusive albums from prominent artists
Option for lossless streaming
Excellent mood, activity-based playlists
Focus on up-and-coming artists
The Bad
Clunky interface with too many tabs
Expensive family plans
See at TIDAL (opens in new tab)
Honourable mentions
Of course, these four services are by no means the only games in town. Slacker Radio, which has been around for longer than any of them, is still a viable alternative, but its heavy focus on artist- and themed-based radio stations makes it difficult to recommend for those looking for a full-service solution, even though its $9.99 tier does offer a là carte streaming.
Similarly, Deezer (opens in new tab) has also been in Canada for some time, and is another great option, but its uninspired app design doesn't stand up to the competition. It does have some neat features, like Apple Watch integration, along with real-time lyrics support.
Things to consider
Price
All four services are around the same price, at least for a single monthly user. The industry has decided that $9.99 is a sustainable number for distributing revenue between all parties involved, though based on all the hand-wringing by artists in recent years, that number may rise (or at least, not fall) in the future.
Apple Music and Google Play Music provide the best value for multiple parties, with $14.99 family plans that include unlimited, ad-free streaming for up to six people. Spotify announced the same package for all of its countries but Canada, so it's unclear whether that deal will be extended here at any point. TIDAL's family plan tacks $5 per month for additional users, which seems like fair value, but doesn't compete with the better deals from Apple and Google.
TIDAL also offers a $19.99 HiFi version with lossless audio, which pairs nicely with rumours of an upcoming Lightning-only headphone transition in the iPhone 7, but most users will be just fine with the various grades of compressed audio offered by each of the above choices.
Sound quality
Every service in the list offers at least two streaming quality tiers, usually parsed as "Normal" and "High" or something equivalent. This usually takes the form of a highly-compressed 96-128kbps stream, which is considerably easier to stream over bandwidth-constrained cellular connections, and a more capacious 256-320kbps stream that is, by default, reserved for Wi-Fi streaming (unless otherwise specified). Google Play Music offers a third tier, Low, which is likely in the 64kbps range.
All this is to say the streaming quality is going to be fairly uniform throughout each service, and to our ears, we didn't hear much of a difference between the apps at their highest quality. Of course, the source itself must have been encoded properly, too. (This is anecdotal, but for a long time Apple Music mistakenly had a live version of the title track of my favourite album, Neutral Milk Hotel's In the Aeroplane Over the Sea, in place of the studio version, much to my dismay. That has since been corrected).
Selection and availability
Canadians are used to having less content to choose from when it comes to video services like Netflix, but thankfully over the last few years the gap has narrowed considerably on the music streaming front.
From The Beatles to Kanye West (who famously pronounced that his latest, The Life of Pablo, would remain a TIDAL exclusive forever, only for it to come to others weeks later), all four services have most of the content you'd expect from the mainstream. Of course, Apple Music remains the sole purveyor of Taylor Swift's 1989, and TIDAL, as mentioned earlier, hasn't given up Beyonce's Lemonade just yet, but those albums are few and far between.
I did find that Apple Music and Google Play Music have somewhat of a deeper bench, so to speak, than Spotify and TIDAL. A search for Mos Def, one of my favourite rappers, revealed four albums on Play Music, three on Apple Music, two on TIDAL, and only one on Spotify.
User interface
All four services divide their apps into similar pies: new content; playlists; stations/radio; and offline content. There is certainly variation in that — TIDAL also has separate tabs for music videos, movies, and up-and-coming content, for example — but generally the services try to cater to those who like to curate their own listening, or those who want to let an algorithm do it for them.
Every service allows for offline playback, too, along with on-the-fly playlist creation, and radio stations from individual songs or artists. At this point, these are all table stakes, but Spotify's acquisition of The Echo Nest, along with Google's purchase of Songza, put them in a better position to reliably create on-the-fly playlists that will include content you're sure to like.
Final thoughts
You can't go wrong with any of these services, though on Android we're giving the edge to Google Play Music for its excellent mood-based playlists, beautiful Material Design interface, comprehensive music library, and expansive feature set, including podcasts, Android Wear support, and excellent OS integration.
Spotify is our next recommendation, mainly for its ambitious content plan that includes original video, along with its unmatched Discover Weekly playlists.
Apple Music and TIDAL are solid selections on Android, with generous free trials that let you figure out the best service with no financial obligation.
What are your thoughts? Did we miss one of your favourite services? Let us know!
Android Central Newsletter
Get instant access to breaking news, the hottest reviews, great deals and helpful tips
Daniel Bader was a former Android Central Editor-in-Chief and Executive Editor for iMore and Windows Central.
I've used all four and the two I liked the most are Tidal and Spotify. Posted via my Galaxy Note Edge

If Canada had YouTube Red and bundled with Play Music like our friends in the US have, then I would get it.
Until then, it's Spotify for me all the way. Posted via Xperia Z5

Same here. Or if have both. Spotify is my favourite Posted via the Android Central App

Spotify FTW Plus my carrier is paying for my premium account Posted via the Android Central App

So... The same as the best music services everywhere else, basically. Except maybe a little more expensive. And they only play Brian Adams, Celine Dion, The Crash Test Dummies and Robin Sparkles. It's best to assume I'm being sarcastic. if I'm ever serious I'll type "/s" to make it clear.

I literally laughed out loud at your Robin Sparkles joke. I loved that series. Binge watched it so much on Netflix. Posted from one of my various Nexus devices.

They are all decent not quite good. http://Luckypatcher.co

If you have a certain mobile plans with Rogers they cover your Premium Spotify account for 2 years Posted via the Android Central App

Recharge your mobile dth @ www.chargetm.com

Big Pun! Saw the screenshot and had to leave a comment! I'm still not a player but you still a hater :-)

Spotify has the best playlists IMO. GPE doesnt eaven have them in my country... I can only use the radio stations which are no good to me in case i want to listen to new music. Posted via Android Central App

not sure but when i look for a DJ mix i can't find anything. usually listen to youtube...

Spotify because of Amazon Echo integration :)

i would rather choose google play music above all
http://www.lucky-patcher.co/
Android Central Newsletter
Get instant access to breaking news, the hottest reviews, great deals and helpful tips
Thank you for signing up to Android Central. You will receive a verification email shortly.
There was a problem. Please refresh the page and try again.