YouTube Premium is Google's bundle future — and its only great streaming deal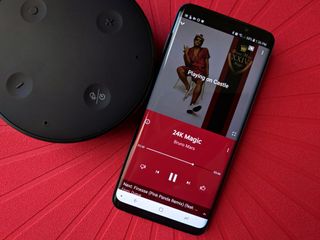 YouTube made several announcements this month, from the announcement of a "brand new" YouTube Music to the evolution of YouTube Red into YouTube Premium. There were many things to get excited about in the new YouTube Music, but one thing made absolutely no sense: the pricing for YouTube Music Premium.
Well, the pricing makes a tiny amount of sense, but only in one way: YouTube Music Premium is here so that you feel better about paying more for the same service millions of subscribers have enjoyed for years.
Confusingly easy: The Google Play Music combo pack
There's no point in denying how confusing Google's subscription offerings for music have been for years now to the average consumer, but up until May of 2018, things were actually pretty easy to sum up:
If you signed up for Google Play Music back in 2013 when it was called All Access, you paid $7.99/month ($9.99/month is the price today), and you have an unlimited subscription in Google Play Music, YouTube Red, and premium service in YouTube Music. And to early adopters still paying $7.99 today, meaning that you have saved $120 over the life of your subscription, good for you.
If you signed up for YouTube Red back in 2015, you paid $9.99/month, and you have an unlimited subscription in Google Play Music, YouTube Red, and premium service in YouTube Music.
This meant that while there may be some surface confusion about which subscription to get, the bottom line was dead simple: you buy one, you get them all.
Enter YouTube Music Premium
With the new YouTube Premium models, YouTube is splitting up if benefits. Now, you can:
Pay $9.99/month for YouTube Music Premium to get rid of ads and enable background/offline playback in YouTube Music. (This includes the audio-only mode and the ability to cast to Chromecast Audio devices like Google Home.)
Pay $11.99/month for YouTube Premium to get rid of ads and enable background/offline playback in YouTube, YouTube Music, YouTube Kids, YouTube Gaming, YouTube VR, premium features in Google Play Music, AND access to YouTube Originals content.
YouTube Music premium is 83% the price of YouTube Premium with less than 20% of the benefits. While it matches the subscription prices for Spotify Premium and Apple Music, no one in their right mind should pay for YouTube Music Premium. You will be dramatically overpaying for your benefits. Pay for YouTube Premium instead.
Price hikes are a part of any long-term service. Netflix has raised prices; Amazon Prime has raised prices, and Hulu has used subscription add-ons for channels, No Commercials, and Live TV to stave off doing the same. Even with a $2 price hike, YouTube Premium is still a great value, eliminating ads and giving us background and offline capabilities for the most popular video platform in the world on just about every platform you could watch YouTube on.
Sign up for YouTube Premium ($11.99/month individual, $17.99/month family)
Updated June 2018: YouTube Red is dead. Long live YouTube Premium. We've replaced the links for the new service and updating the pricing and features available. You should've got Red when you had the chance!
Get the Android Central Newsletter
Instant access to breaking news, the hottest reviews, great deals and helpful tips.
Ara Wagoner was a staff writer at Android Central. She themes phones and pokes YouTube Music with a stick. When she's not writing about cases, Chromebooks, or customization, she's wandering around Walt Disney World. If you see her without headphones, RUN. You can follow her on Twitter at @arawagco.
I wish they would bundle these two into my YouTube TV price. Maybe $45 for all 3?

I finally did the trial for YouTube tv...I can see some benefits but other than sports (which I rarely watch nowadays) it really had nothing to offer... I didn't realize how much I don't watch TV now ... The service worked great tho... But back to the point, bundling all together and marketing it sounds like a great move that they are missing out on

Agreed. I only have YouTube for local channels for when I actually need it. It is a good service and the unlimited DVR works well once you are used to it. And same...I realize how little TV I do watch. And I'd love an option to bundle my YouTube Premimum/TV/Drive all in one monthly payment.

When I first saw the new about Google One and it's cheaper option for Google Drive storage, I instantly thought, wow, Google might be genius and have a competitor to Prime on their hands in One. I was sadly mistaken, as per usual, Google is changing pricing in everything without any real system or reasoning. Offering a Google One package that includes Google Drive Storage, YouTube TV, YouTube Music, YouTube Premium, Google Play Music Premium and other perks would appeal to the masses.

or split then up, I only use the YT videos part , music , TV shows, etc don't add any value for me. my youtube red sub expired yesterday and now I'm faced with a difficult choice ... for now I'm not going to subscribe to any youtube service . i'm going to wait it out and if they start offering YT only for 9.99 or less a month .

I wish y'all would stop saying the subscriptions were confusing... As you stated in the article you subscribe to 1 you get both... And please stop referring to YouTube music as a service instead of an app... Unless they've changed something and I missed it (which is completely possible) you can't subscribe to YouTube music It's just a method of listening... The service is still gpm or YouTube premium

Incorrect, subscribers to just YouTube Music do not get any of the other YouTube Premium benefits.

One interesting thing for those who were early adopters and had Google Music for $7.99/mo is that I did that back in the day and now have Youtube Premium for $7.99/mo. I don't think that was mentioned in the article.

I hope Google doesn't decide to increase the price. I've been paying $7.99 since it started.

Finally have access to YouTube premium here in the UK, and it costs more than it does in the USA, you get it for $11.99 which is just over £9.08 here, but they got greedy here and charge us £11.99 which is about $15.81. How does that work for a digital service via the Internet, surely it should be the same, ridiculous...

YouTube premium doesn't look to offer anything I'm interested in or haven't already got.
YouTube music on the other hand seems to offer a better free service than Spotify.

I subscribed to YouTube Premium in Canada, and so far it's working well. Picture in picture, background playback, playback while screen is off, downloading videos, and ad free. I'm bringing this up because these features weren't available in Canada before. At least not from the official app.

I'm Canadian this helps. I had GPM and it got me the premium YT music but I dunno if I should upgrade to the YT premium it's more expensive

Youtube tells me to cancel my Google Music subscription and start Youtube Music, so no inclusion or grandfathering of old prices/contracts here.

Does it connect to Sonos?

So this explains the difference between getting a subscription to YouTube Premium and a subscription to YouTube Music Premium, but what does a subscription to Google Play Music currently come with.? Until recently, a $9.99 subscription or a $14.99 family subscription to Google Play Music came with a subscription to YouTube Red (now called YouTube Premium) and YouTube Music. What does it include now? YouTube Music Premium? Neither? Both? It's clearly not both for new subscribers. Is it for existing Google Play Music subscribers? Is there a family plan for either of the two YouTube subscriptions now? I feel like the more I read about the change the less I understand what Google is now offering.

WTF? This article is only a week old and I'm seeing different pricing on the YouTube app. I see YouTube Music for $9.99/mo (as you said) or $14.99 for a family) and YouTube Premium (including YouTube Music) for $15.99/mo ($22.99 for families).. This is not the modest $2 price increase you mention. I started reading about this with the intention of subscribing to Google Play Music and I generally like and trust Google, but yhis Is BS and now I'm thinking I may try spotty.