Best privacy apps for Android 2023
Safeguard your online privacy with these apps.
Everything you do is tracked online — that's just how the modern internet works these days. Thankfully, there's a growing movement around privacy, and there are dozens of useful utilities that are designed to protect your privacy and safeguard your data. From browsers to password managers, secure mail clients that don't access your data, private messaging services, VPNs that have a good track record of maintaining a zero-logs policy, and secure keyboards, these are the best privacy apps you'll find on Android.
These are the best privacy apps for Android
Why you can trust Android Central Our expert reviewers spend hours testing and comparing products and services so you can choose the best for you. Find out more about how we test.
DuckDuckGo Private Browser
Best browser
DuckDuckGo is the ideal option if you want a privacy-protecting browser on Android. It uses DuckDuckGo's search engine by default, and the browser doesn't track your online activity in any way. The best part is that it has built-in email and website protection, blocking hidden trackers automatically. If you've been using Chrome and want something that's more privacy-conscious, you'll love what the DuckDuckGo browser has to offer.
Best email client
I've been using ProtonMail from the very beginning, and it has only gotten better over time. The fundamentals of the service are unchanged — all data is encrypted by default, and Proton doesn't have any access to your mails — and it has picked up a ton of customization options, including the ability to auto-forward mails from your Gmail account. You can also set up Proton Mail as your default mail client on Android, and while the free tier is limited to 500MB of data, there's a paid option that costs $4 a month and has 15GB storage.
Best VPN
There's so many VPN providers these days that it's a daunting task to pick the right one. If you care about privacy, one option rises above the rest: Mullvad. The service has a refreshing take on privacy; all you get is an account number when setting up, and you add money to that account to access the VPN. You don't have to furnish your email, address, credit card information, or any other details — you can even pay by cash. Mullvad has a flat $6 monthly fee, and while it doesn't have as many servers as more mainstream services, it has proven to be reliable in my usage.
Best keyboard
Simple Keyboard is a lightweight keyboard app that has a clean design and a decent amount of customization. It has the same Material Design styling as Gboard, but it doesn't collect any data whatsoever. Sure, it doesn't have auto-suggest or a built-in spell checker, but as a free keyboard utility, it nails the basics.
Bitwarden Password Manager
Best password manager
I switched to Bitwarden three years ago, and it has been a revelation. The service has everything I need in a password manager, and it works incredibly well with Android's autofill service. It creates secure passwords, works on all your devices, and uses end-to-end encryption to store your data. The best part is that it's entirely free to use. There's a paid tier that costs $10 a year, and it includes an authenticator, 2FA access, and a few additional features, but if you just want a secure password manager, the free option is more than adequate.
Best messaging app
Signal continues to be the default choice if you want a messaging service that safeguards your privacy. All of your messaging data is encrypted in transit, and only you can access it. Signal now has voice and video calls, the ability to post stories, share multimedia messages with ease, and a whole suite of features similar to what you get on WhatsApp.
Best file transfer utility
I've been using Syncthing for several years to transfer files between my phone and Windows machine, and it is a fantastic utility. Setting it up is about as straightforward as it gets, and the data being transferred never leaves your devices. It's just a hassle-free way to transfer data from one device to another, and it doesn't cost anything.
Best SMS app
Just need a way to send texts without having to use a service that accesses them? You'll want to switch to Simple SMS Messenger. As the name suggests, the app is designed to offer a straightforward way to send and manage texts on your phone, and it doesn't collect or share any data. Now, the caveat is that SMS messages are inherently unencrypted, so they're not as secure as using a service like Signal.
Best 2FA client
I've advocated Authy for several years, but given its acquisition by Twilio, I'm mulling a switch to Aegis. I've been testing the authenticator for a few weeks now, and it has all the features I need. You can set up a password for all of your one-time codes so that they're locked in an encrypted vault, and you can then access them via biometrics when you need to. If you're thinking of switching away from Google Authenticator or Authy, there's a lot to like in Aegis.
It's time to take back your privacy
There's never been a better time to switch to a privacy-focused alternative to mainstream services. I've been testing Proton Unlimited for most of the year, and it has proven to be a viable stand-in for Gmail.
If you just need an email client, then ProtonMail by itself is an easy recommendation, but if you want a secure cloud storage solution, calendar, VPN, and a password manager all bundled in one package, then Proton Unlimited makes a lot of sense. Sure, you'll need to pay $10 a month to access the service, but it's definitely worth the asking price.
For browsing needs, I still haven't found a better alternative than DuckDuckGo's browser; it is just as fast and fluid as other Android browsers I tested, and the upside is that it automatically disables websites from tracking you.
Similarly, Signal is the one of the best messaging apps available on Android. The service used to be barebones in its feature-set, but it has picked up a ton of useful features over the last 18 months, and it has everything you need in a modern messaging utility.
And as for the best VPN, there's no shortage of services available in this category, and if you want one with a proven history of privacy, you should consider Mullvad.
Be an expert in 5 minutes
Get the latest news from Android Central, your trusted companion in the world of Android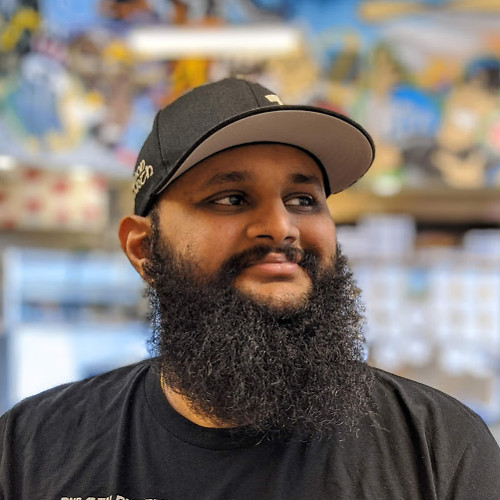 Harish Jonnalagadda is a Senior Editor overseeing Asia at Android Central. He leads the site's coverage of Chinese phone brands, contributing to reviews, features, and buying guides. He also writes about storage servers, audio products, and the semiconductor industry. Contact him on Twitter at @chunkynerd.
I might be a little jaded and expected this to be a clickbait article, but it actually is a great list and I can personally recommend Mullvad, Syncthing, and Aegis Authenticator. Well done Android Central and Harish!

One change I might suggest is KeePassXC (and specifically the Keepass2Android app). If you're already set up in the Syncthing environment (or even Dropbox or other sync system), this is a no brainer. Everything I've heard about Bitwarden is positive, but if you Trust No One, KeePass is the way to go.

Reply

Certainly! Here are some of the best privacy-focused apps for Android:

Signal Private Messenger: For secure messaging and calls.
ProtonMail: A private and encrypted email service.
Orbot: A free proxy app to enhance online privacy.
NordVPN: A reliable VPN service for anonymous browsing.
DuckDuckGo: A privacy-focused search engine.
Blokada: An ad and tracker blocker for improved privacy.
Authy: For two-factor authentication (2FA) security.
1Password: A secure password manager.These apps can help you maintain your privacy while using your Android device.

Reply