Best Quest 2 head strap & Elite Strap alternatives 2023
Here's how to find the best Quest 2 head strap that fits your style.
Quick Menu
Looking for the best Quest 2 head strap? We've got plenty of suggestions that'll fit your budget, head size, and comfort preferences. Want a strap that'll offload the weight and make it easy to clean and pass on to your friends for group play sessions? How about one that'll let you play for hours with an extended battery built-in? Maybe you need one with build-in headphones for better Beat Saber sessions.
Whatever your preference, all of these straps are better than the default Quest 2 strap, which slides off too easily, absorbs too much sweat and germs, and does little to counterbalance the front-heavy design of the Quest 2. The official Elite Strap is a potential replacement, but it's a bit pricey and has had plenty of issues itself with durability. That's why we prefer these Quest 2 head straps while playing the best Quest 2 games, instead.
If you haven't already done it, grabbing a pair of the best Quest 2 hand straps will also enhance your play sessions. These make the Quest controllers more comfortable by offsetting the weight onto the back of your hands instead of requiring you to grip them all the time. That means you can let go and even throw things in games more accurately, too!
At a glance
How to choose the best Quest 2 head strap
Why you can trust Android Central Our expert reviewers spend hours testing and comparing products and services so you can choose the best for you. Find out more about how we test.
I play a lot of VR games on my Quest 2 and have spent several hours with nearly two dozen different types of head straps for the headset. In my testing, I make sure to note how difficult the installation is, if the head strap materials are quality or cheap feeling, and how comfortable the strap is.
Some straps come from places like Amazon and require some assembly. Other straps are ready to go as soon as you attach them to the Quest 2. Straps like the BoboVR M2 Pro have unique sliding connectors that slide into the strap arms on the Quest 2, while both of Kiwi's straps utilize a more traditional snap-in method.
It's also important to note how comfortable the padding is. Pad comfort isn't just about how thick a pad it is; it's also essential to note where the padding is located and if it actually works to help alleviate the weight on your face or head. An equally important quality to look for is how easy a strap is to clean. All of our favorite head straps include padding that can be removed and cleaned for maximum hygiene.
Lastly, head straps that include a battery onboard require additional testing to ensure that the battery is large enough to make a difference in gameplay time and provides the correct wattage back to the headset. Some batteries might not provide enough wattage and, as a result, don't actually charge the headset while someone is playing it. Head Straps like the GeekVR Q2 Pro have a removable battery that doubles as a USB power bank, giving it bonus points since it's useful for more than just one thing.
Best overall
Best hybrid strap with removable battery
Reasons to buy
+
Easy to swap out battery packs
+
Battery packs double as USB power banks
+
Super comfortable
+
Balances headset weight out
+
Fits many different head sizes
+
Pads are removable and easy to clean
GeekVR's Q2 Pro head strap is my personal favorite over the BoboVR M2 Pro below. While it might look similar to some others on the list, it's got several unique points that make it superior. First off, the removable battery doubles as a standard USB power bank for any device you own. That makes it easy to justify the purchase since those packs work for more than just one device.
Like the BoboVR M2 Pro below, this battery emits an audible beep when it connects with the head straps magnetic dock. That's great for when you need to hot-swap batteries, as you'll immediately know when the battery made the connection without having to take your Quest 2 off your head.
I find this one to be superior to all the other straps on this page because of its hybrid design. It uses a forehead pad like halo-style straps but doesn't completely eliminate the headset's need to rest on your face. While that sounds like a negative at first, it also means that FOV isn't affected as negatively as with the BoboVR M2 Pro.
Image 1 of 5
It's still got plenty of padding on the top and back, though, so don't think that means this head strap is uncomfortable by any means. Quite the opposite! If you really must have all the weight removed from your face, the BoboVR M2 Pro below is the head strap for you.
The only negative I could possibly think of is that there's no optional top strap like some other head straps have but, given the design, it's not likely you'd ever want one, anyway. The forehead padding is ultra thick and does an incredible job of distributing weight while keeping the headset snuggly in place, much like a top strap would.
The first generation version of this strap had some issues that have since been solved with the latest version available on Amazon. Those problems included a weak battery magnet which didn't hold it firmly in place all the time, and the adjustment wheel was very hard to turn. Now that those issues have been fixed, it's impossible not to recommend this one.
Best for glasses wearers
BoboVR M2 Pro battery strap
Best for glasses wearers
Reasons to buy
+
Easy to swap out battery packs
+
Super comfortable
+
Balances headset weight out
+
Fits many different head sizes
+
Pads are removable and easy to clean
+
Best for glasses wearers
Reasons to avoid
-
Reduces FOV slightly
-
Doesn't fit as tightly as an elite-style strap
While halo-style straps aren't usually my favorite, it seems like most people prefer this style, making it the best choice for most Quest 2 gamers. It all starts with the magnetic battery packs that ship with the head strap, each of which carries a huge 5,200mAh capacity. For reference, the Quest 2's internal battery is only a 3,640 mAh capacity, so one BoboVR battery will get you more than double the battery life when plugged into the Quest 2.
You can opt for a single battery or grab the pack with two batteries and a magnetic charger if you think you're going to be playing for more than 5-6 hours at a time in VR. No matter which size you pick, it's hard to describe just how incredible it is to simply pull the battery pack off and slap a new one in its place. There's even an audible beep that occurs when a new battery gets dropped onto the magnetic connectors. Talk about brilliant design!
Image 1 of 5
Aside from charging your Quest 2 while playing, the BoboVR M2 Pro head strap is also super comfortable. If you've ever used a PlayStation VR headset, the BoboVR M2 Pro's halo-style design is similar. That means it primarily puts the headset weight on the top and back of your head with a luxurious forehead pad to ensure proper weight relief.
BoboVR also put little pads on the top of the headset that helps it stay straight and level while playing. There's no need for a top adjustable strap with this design! If you're a person who needs to wear glasses while playing VR, this is going to be your best bet since it hinges down onto your face. It also relieves the most weight from the face so your glasses don't feel like they're pressing into your nose constantly.
The caveat with that design choice is that if you're playing games with a lot of movement — especially games that have you tilting your head forward a lot — you'll probably find that this strap isn't tight enough on the face. I've also found that it slightly reduces the headset's FOV, so it's a little more obvious that you're looking through a pair of lenses into a VR world instead of just being fully immersed in one.
Ultimate head strap
KIWI Design Comfort Battery Audio strap
Best head strap for the person who wants everything
Reasons to buy
+
Huge battery on the back
+
Evenly distributes weight
+
Nice tight fit and wide FOV
+
Easy to charge via USB-C port
+
Lots of padding that's easy to remove and clean
+
Over-the-ear headphones built-in
Reasons to avoid
-
Can put weight on cheekbones during long sessions
-
Battery isn't modular
-
Expensive
KIWI Design regularly tweaks and adds on to their existing designs, and this latest head strap from the company is the ultimate example of a one size fits all concept. The basic design of this strap is identical to our favorite elite strap alternative from KIWI below but packs in a giant battery on the back and a lovely padded pair of over-the-ear headphones right on the sides.
This battery was sourced by Amprius in the U.S., which means it's an extra high-quality battery that you can feel safe with. It also charges the headset twice as fast as the stock charger and features two 3,200mAh batteries (for a total of 6,400mAh) inside the back. That's double the capacity of the Quest 2's internal battery and effectively ensures that you'll be tripling your battery life when you pick up one of these head straps.
Image 1 of 4
This head strap pulls your head in close to the headset and even helps widen the headset's FOV. That means you'll immediately notice a slightly wider view of the virtual world, which is a huge advantage. Plus, since this is an Elite-style strap, it hugs your head and won't let up even through the craziest, most active games out there.
To top it off, the headset has super high-quality headphones built in that are easy to adjust and actually comfortable to wear for hours on end. That's because they sit right on the outside of your ears and don't apply pressure at all, which is far more comfortable than earbuds or regular headphones. Plus, the padding is ultra plush and gentle, making them comfortable for as long as you feel like playing.
The flexible arms move in all directions to fit a variety of head sizes and it comfortably fits my head, my wife's head, and my 9-year-old son's head. That also makes it easy to pass along to other players for group play sessions since they can be easily moved and fitted to other head sizes and shapes.
Image 1 of 7
Over long play sessions, I found the headset's weight could really be felt on my cheeks. Getting a nice thick face pad will help this quite a bit but it's still something to consider if you're playing in VR for hours or are super sensitive to the weight on your cheeks.
The battery also isn't modular like BoboVR's, so you'll need to take the headset off and charge the battery if you happen to play longer than 7 hours or so. Plus, since the battery isn't removable, you'll have to unplug the cable from your headset when you're done playing. Otherwise, you could start your next session with a dead head strap battery.
On the bright side, there's a set of four LED status lights on the back so you know exactly how much battery is left to keep your Quest 2 charged with just a quick glance.
Best battery-less strap
The best Quest 2 head strap without a battery
Reasons to buy
+
Ultra-plush cushions all over
+
Extra head strap to ensure good fit
+
Easy to install and remove
+
Easy to remove and clean padding
+
Perfectly balances the weight
+
Can be used with large headphones
For me, the ultimate head strap design comes from YOGES, a little-known brand from the virtual shelves of Amazon. The only reason this head strap doesn't sit atop the list is that it doesn't include a battery of any kind to charge the headset while playing.
But if you don't need a battery and are just looking for ultimate comfort, YOGES has the head strap for you. This one channels the two best parts of the Elite and halo strap designs into one incredibly well-made head strap. It's got the Z-shape hinge and forehead padding of a halo strap as well as the top strap that's common on Elite-style straps.
In a nutshell, that means it feels as comfortable as the BoboVR M2 Pro, yet still retains the tight fit of the KIWI Design straps so the headset won't get loose during active play sessions.
Image 1 of 6
Like the BoboVR M2 Pro, this strap slides into the Quest 2's speaker arms instead of snapping onto them. It's a much better design and doesn't make you feel like you're going to break the headset every time you need to remove them.
YOGES went overboard with the padding on this strap, adding in additional pads that are super, super plush. In this case, going overboard is a good thing since it means extra weight distribution in the form of pillowy softness all across your cranium. Those pads are also all individually Velcro-attached to the strap, so they're easy to remove and clean.
And it's also super easy to adjust to any head size. The wheel in the back lengthens or shortens the side straps, and the top strap is a simple Velcro design. It's a winner in my book!
Best Elite Strap alternative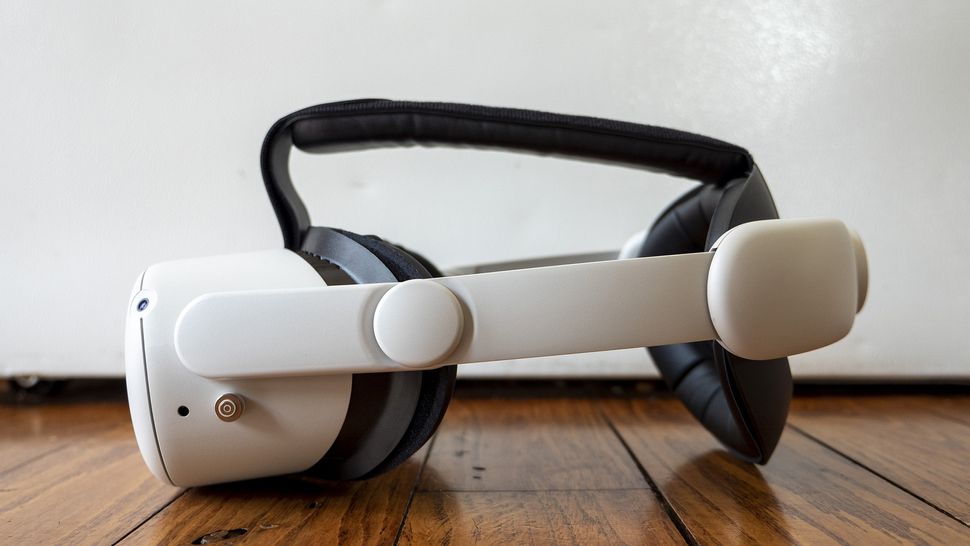 KIWI Design Quest 2 elite strap
Best Elite Strap alternative
Reasons to buy
+
Easily removable and washable padding
+
Extremely comfortable
+
Better distributes the weight of the headset
+
Secondary hinge allows for granular angle adjustment
+
Most headphones fit
+
Stronger construction than the official Elite Strap
Reasons to avoid
-
Some larger over-ear headphones might not fit
-
No battery option
KIWI's Quest 2 elite strap takes some design cues from Meta's failed official Elite Strap and improves them in meaningful ways. First off, the construction of KIWI's elite strap is much sturdier than the one from Meta. In addition, the plastic is thicker without feeling heavier, and the strap itself is quite a bit thicker. The official Elite strap had durability issues, while KIWI built its strap to withstand much more tension.
Plenty of padding on the top and back helps cushion and better distribute the headset's weight, helping to put more weight on the back of the head and relieving the weight off of the cheekbones. The removable pad on the back is made of the same PU-leather material that many face pads are and can be easily wiped down or swapped out at will. It also can be adjusted to cradle the back of the cranium or sit further up, depending on your comfort.
Image 1 of 6
The KIWI elite strap adjusts in two main places. First, the wheel on the back of the head rotates to adjust the length of the straps, making it effortless to put on and remove. Secondly, the padded strap up top helps vertically adjust where the pad sits at the back of the skull, working in conjunction with the middle strap hinge to better fit all sorts of head shapes and sizes.
You'll also appreciate that the design leaves more room for Quest 2 over-ear headphones than the default Elite Strap. And its hinged design allows you to find the perfect vertical angle from your eyes to the Quest 2's lenses.
Bottom line
While the cloth strap that ships with the Quest 2 might be considered good enough to start with, gamers who play a lot in VR will find that it leaves a lot to be desired. This is especially true if you're a power user that plays the best Quest 2 games for hours at a time or wants to use a mouse and keyboard in VR. The headset is just too front-heavy to be comfortable for long.
All Quest 2 gamers should consider picking up the GeekVR Q2 Pro head strap with battery. It's not only unbelievably comfortable for long periods of time, but the modular battery design makes it easy to charge your Quest 2 effortlessly. Just charge the pack up with a USB Type-C charger and pop it on your headset with the magnetic attachments. It's incredibly simple to use and you'll wonder why it isn't an official Meta product.
If you prefer the comfort of an Elite-style strap with its extra-tight fit, KIWI Design has a superb battery head strap that triples the Quest 2's battery life and still finds ways to make the headset comfortable to wear. A big battery like this adds quite a bit of extra weight, which you can feel in your cheekbones after long play sessions if you don't have one of the best Quest 2 face covers.
KIWI Design also makes a non-battery version that's pretty simple to install. It provides incredible comfort thanks to a bevy of pads all around the strap — all of which are removable and washable — and the double adjustment hinge ensures the strap won't snap, unlike the official Elite Strap.
What about head straps that fit external battery banks?
If you've got one of the best portable chargers or power banks and would rather get a strap that utilizes one of these, I'd recommend thinking twice. While it might sound tempting to grab one of the many Quest 2 head straps that allow you to simply slap in a power bank you already own — like the Ahroy elite strap with battery holder pictured above — the quality and overall design of most of these straps is usually pretty bad.
I've tried half a dozen different types of Quest 2 head straps with room for a battery pack and didn't find one that was particularly good at all. Many of these are made of cheap, creaky plastic that barely feels like it will hold the Quest 2 on your head. On top of that, having a semi-loose power bank strapped to your head really isn't a great idea, anyway.
Some of these head straps did a better job of holding the battery tight than others, but all of them made me worry the pack was going to fly off at any given time. Plus, there's no guarantee your battery pack will actually charge the Quest 2 fast enough to keep it going for a long time.
In my case, all of the Qualcomm QuickCharge 2.0 or 3.0-compatible battery banks that I have didn't actually charge the Quest 2 while I was playing. Rather, it just kept it from draining as fast as it normally would while playing a game. All of the above-recommended head straps from KIWI or BoboVR will actually charge your Quest 2 while it's playing thanks to specially designed circuitry.
Get the Android Central Newsletter
Instant access to breaking news, the hottest reviews, great deals and helpful tips.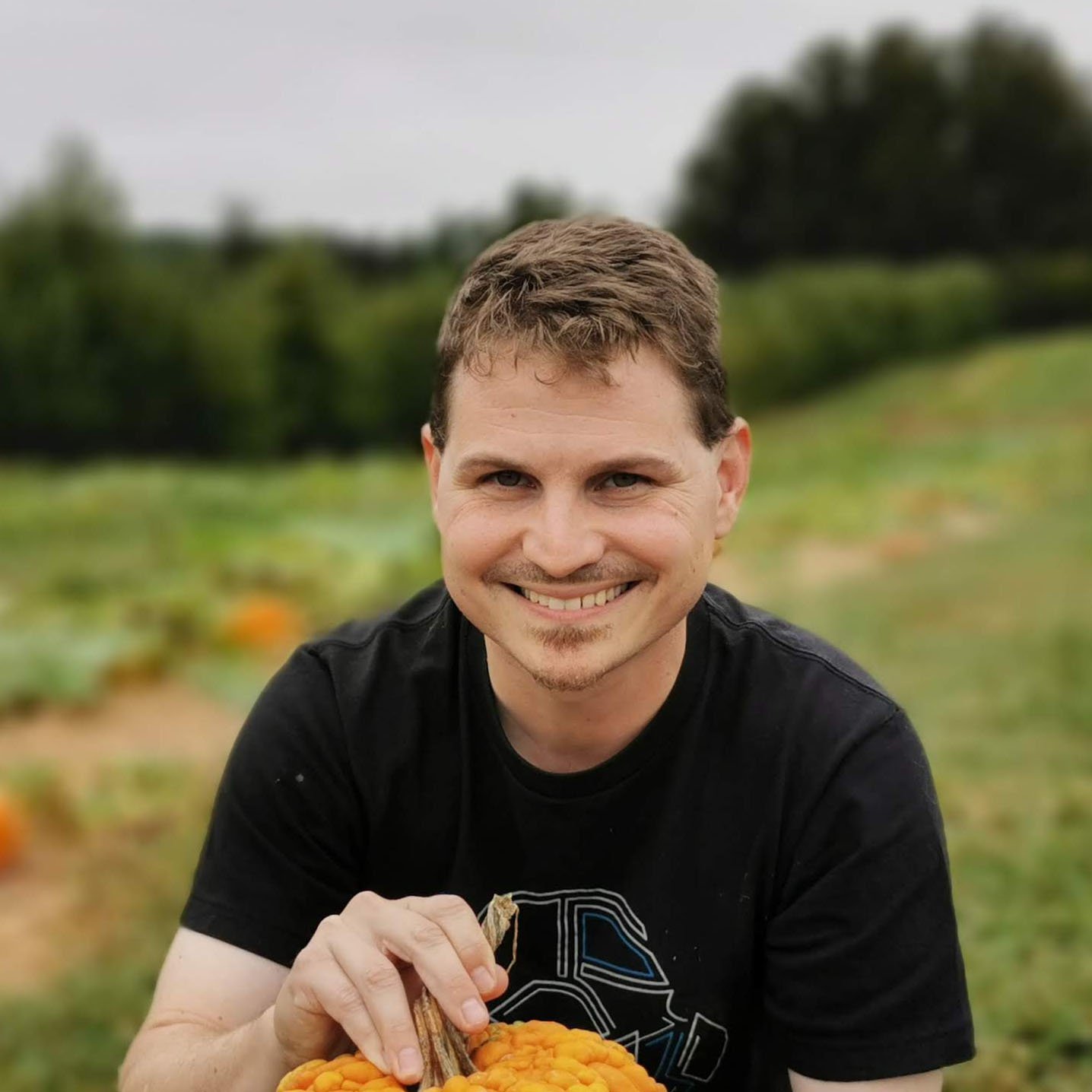 Senior Content Producer — Smartphones & VR
Nick started with DOS and NES and uses those fond memories of floppy disks and cartridges to fuel his opinions on modern tech. Whether it's VR, smart home gadgets, or something else that beeps and boops, he's been writing about it since 2011. Reach him on Twitter or Instagram @Gwanatu