Best Galaxy Note 9 Battery Cases 2022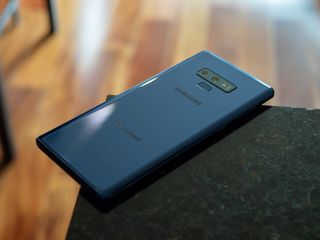 (Image credit: Android Central)
Why do you need a battery case for your Galaxy Note 9? The phone already has fantastic battery life, but sometimes things happen. Maybe you're going on a weekend camping trip without power, or maybe you just forgot to charge your phone overnight and have to rush out to work. It's also an older phone so maybe the battery isn't what it used to be. Whatever the reason, a battery case is always handy to have. It adds significant thickness to the already huge Note 9, but that's better for some than having a dead phone in your pocket.
Turn your Note 9 into a weekend warrior
Whether you're going on a weekend camping trip or you're traveling and don't want to rely on undependable airplane power outlets, there are plenty of reasons you might want to stretch the battery life of the Note 9 even further than it already gets on its own. Just about any of these battery cases will help extend your Note 9's longevity, but Mophie (opens in new tab) is both the most recognizable brand and the maker of the most convenient Note 9 case; being able to drop your phone or battery case on a wireless charger at night is priceless.
If, however, you need something more specialized, many of the other battery cases listed above provide twice the battery capacity, and the ZeroLemon ZeroShock (opens in new tab) quadruples it — albeit with the trade-off of a dramatically thicker form factor. If you're looking for something truly interesting, the i-Blades Smartcase has the smallest battery capacity but the most flexibility; you can add additional storage or even larger battery cells.
If you're looking to deck out your phone even more, then you might want to check out some great accessories to go along with it.
Hayato was a product reviewer and video editor for Android Central.
Android Central Newsletter
Get the best of Android Central in in your inbox, every day!
Thank you for signing up to Android Central. You will receive a verification email shortly.
There was a problem. Please refresh the page and try again.