Best Android apps of July 2014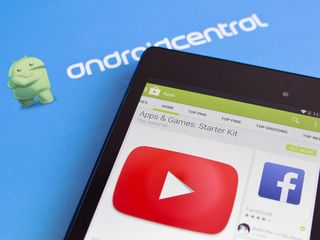 We've rounded up the best Android apps to have launched in the last 30 days. We've got plenty of utilities this go-around, though there's also a bit of media to take in too.
Stick around, because we'll be tackling the best Android games of the month tomorrow.
NPR One
NPR One puts all of the thoughtful audio programming of NPR into a nice little Android-friendly package. It keeps tabs on the kinds of podcasts you're into and provides curated selections in the future. Local news is fed in with everything else so you get a nice mix. Of course all of the standard media controls are there such as pause, play, and skip. You can also share out particularly great episodes as well as discover new podcasts.
Anyone looking for something to listen to during their morning commute will want to pick grab NPR One.
Bamboo Paper
Bamboo Paper is a highly polished note-taking app designed for use with a stylus. Pick from a variety of brushes, organize your creations in a bunch of different notebooks, and share them out online once you're happy with them. There's no nickel-and-diming for extra brush types or colors, which is nice.
If you're in the market for some freehand note taking and have been perpetually jealous of iPad owners with Paper by FiftyThree, Bamboo Paper will suit you well.
Ovia Pregnancy Tracker
The amount of pregnancy-related data that Ovia can track is boggling. Keep tabs on weight gain, food intake, sleep, and exercise, as well as research symptoms, medical safety, and other articles to help you or your partner along the way. There are plenty of social elements too, so you can document the pregnancy and share out photos to social networks. In the next version, Ovia will even have tie-ins with Fitbit, Withings, and other connected devices to provide a full spectrum of important personal data.
If kids are in your immediate future, download Ovia.
Commandr
With Commandr, you can use your voice to toggle Wi-Fi, GPS, the camera LED light, and just about anything else you want through Tasker integration. This is done by plugging Commandr into the accessibility services built into Google.
If Google voice search hasn't quite been meeting your needs for hands-free voice access, Commandr is worth a shot.
Jink
Jink is a promising location-sharing app for Android and iOS. Users can see where their trusted contacts are in real-time and send messages to update them on how soon they can meet up. Your buddy only has access to your live location for awhile though, so you can maintain privacy later on. It's launching as a beta, but the simplicity and easy of use are big selling points.
Your favorite Android apps from July?
Lots of great apps come out every month. Which Android releases in July have been your favorite?
Simon has been covering mobile since before the first iPhone came out. After producing news articles, podcasts, review videos, and everything in between, he's now helping industry partners get the word about their latest products. Get in touch with him at simon@futurenet.com.
"There's no nickel-and-diming for extra brush types or colors" until the promotion ends with Bamboo and you go to re-install it. At least on the IOS version it's not a terrible price to add the additions considering you start out with a free app.

Why can't install Bamboo, I'm on a Note 3? Posted via Android Central App

It is a tablet only app unfortunately.

No worries, thanks. Posted via Android Central App

A lot of tablet only apps could be installed on the Note 3.

Strange list! However thats why I like your list. AC doesn't just cater to one type of apps. Good job guys.

Couldn't get Commandr to work when it first came out and haven't touched it since then. Posted via Android Central App

Hiya, I had that trouble, you need to turn of features in you're phone. Things like Air Gesture & the like. Posted via Android Central App

Comandr's dev RSen is really cool. When they first came out with OpenMic+ they were very helpful through email correspondence with adding features and fixing bugs. They haven't changed their style.
+1 Posted via the LG G2 Android Central App

Thank you for the "All" button

I thought the best Android app for July 2014 was YO? LOL

Ha ha...Agree :-) Posted via the Android Central App

Thank you for the helpful list of android apps, The title attracted me a lot 50 Best Android apps here is my collection http://freeandroidapkgame.blogspot.com/

This is the perfect list thanks for sharing i was finding about that best android apps in 2014 and finally found such perfect post.
http://the-richest-man.blogspot.com/2014/09/top-10-best-apps-for-android...

There's this awesome app called GrabPoints. In a nutshell they pay you for trying out new apps and answering a couple of surveys. I love using it because they are always active on social media giving out points and the rewards are always fair. Like just for signing up you already get $1 then if you use a friend's invite code you get 500 PTS and easy AND your friend gets points in return too! See even simply inviting people earns you money. If you ever happen to try GRABPOINTS please use my invite code: S6FMAC Hope this helps!
Android Central Newsletter
Get the best of Android Central in in your inbox, every day!
Thank you for signing up to Android Central. You will receive a verification email shortly.
There was a problem. Please refresh the page and try again.