Amazon has purchased smart doorbell maker Ring for over $1 billion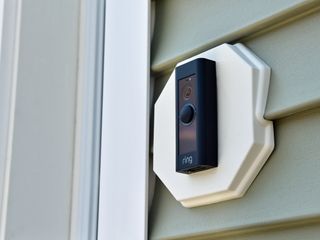 (Image credit: Android Central)
Ring is a fairly big name in the smart home gadget space, and it's most well-known for its doorbells and security lights. One of its biggest competitors is the Google-owned Nest, and according to a report from Reuters, Ring's just been purchased by Amazon for over $1 billion.
Similar to Amazon's acquisitions of Audible, Twitch, and Zappos, Ring will continue to operate as it currently does and retain its own branding while integrating Amazon tie-ins as the company sees fit.
Commenting on this, a Ring spokesperson said:
Both the Ring Floodlight and the Ring Doorbell Pro have received high praise from Mobile Nation's own Modern Dad, and it's likely Amazon will use this acquisition to create new features for Ring and Echo users.
On the other side of the octagon, Nest is expected to take on Ring with the Nest Hello this March, and now that the company is merged with Google's hardware team, there's a good chance we'll see exciting things come out of that partnership even later in the year.
Things in the smart home space are quickly heating up, and now that we're here, I've got to ask you – Team Amazon/Ring or Team Google/Nest?
Amazon buys smart doorbell and camera maker Blink
Have you listened to this week's Android Central Podcast?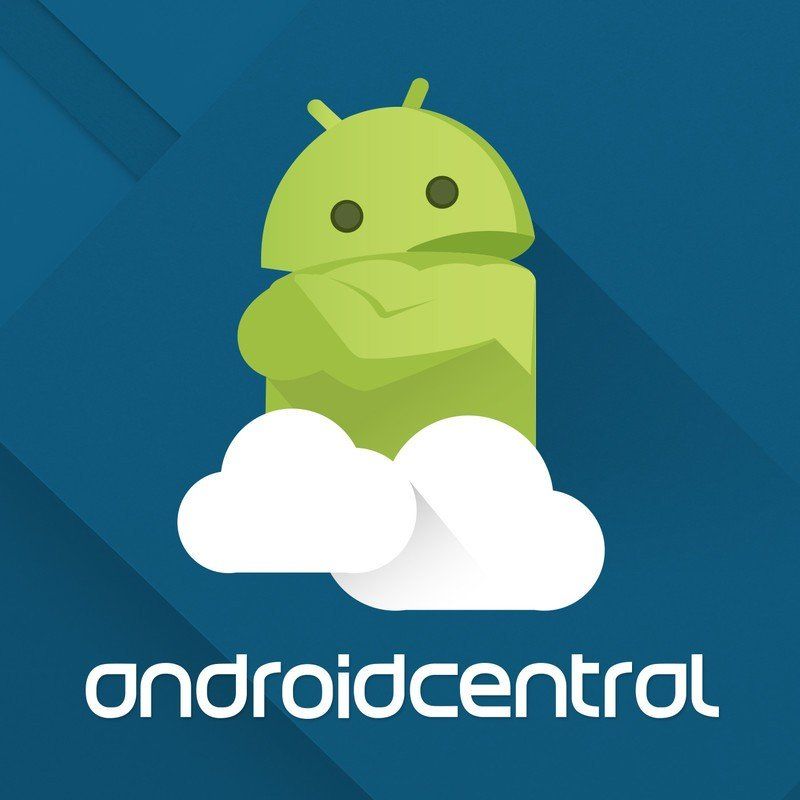 Every week, the Android Central Podcast brings you the latest tech news, analysis and hot takes, with familiar co-hosts and special guests.
Joe Maring was a Senior Editor for Android Central between 2017 and 2021. You can reach him on Twitter at @JoeMaring1.
I'm on team Amazon/Blink. I'm just waiting on their doorbell to be released.

I am too. I love the blink cameras. They work great and at a great price. Also waiting on that doorbell.

I love my Ring, its been the best smart home product

Hope they get rid of monthly fees

Go with blink. No monthly fees, Amazon owned and great products and service.

Got my blink and ring doorbell. Hopefully they will be compatible in future

I have the Ring floodlights and they work great. I will get a few more for the rest of the house.

There is no more innovation from big companies. They just buy up all the competition...

Amazon developed Alexa entirely in-house, and that is probably the most widely adopted major tech innovation of the last five years.

Cool. I'm still not letting your drivers unlock my front door.

Amazon will probably sell an ad-supported version of that thing. Before opening the door you will have to listen a 15 seconds ad

This made me laugh so hard. Not because it's ridiculous, but because it's so believable. Can you imagine how frustrating that would be lol.

The app is pretty awful. 2 Ring doorbells later, and every time someone rings the bell I cannot see the video of the person trying to answer it. I can see replays later on just fine but the app itself is pretty trash. I have the ring doorbell Pro and also the Ring Floodlight security cam. Both exhibit the same issues. The Nest cameras and the Nest app on the other hand are beautiful and work great. I can't wait to the Nest Hello is out. It's definitely a good purchase for Amazon though. Ring makes pretty good products if they could just fix their app and video it would be pretty good actually

Team Amazon, definitely. Ring, maybe.

Does ring run on AWS? That may help (my guess is yes). Nest for me.. Works great.

I have purposely refrained from instituting smart features in my home. Until cyber security is a much more mature feature with these IOT devices, they will not feature in my home. I do realize the convenience it provides, but I prefer to wait on the safe side of things until more of the bugs are ironed out.

I agree. I'm terrified that someone might hack into my system and turn on a light.

That's the funniest thing I have ever seen you say..... Who says you don't have a sense of humor?

Amazon is getting too big to fail

Amazon is on the fast track to becoming Buy N Large corporation from WALL-E

That is its and Walmart's goals, no secret about it.

I'm solidly on the side of Google Home and Assistant... Except for my doorbell. I cannot stomach the outrageous monthly fees that Nest charges. Ring is much more realistic in pricing what it offers, and unlike Nest, it has multi-device discounts.
I'm worried, though, that El Jeffe will derail whatever work has been done to interface Ring to the Google Assistant.

I don't know with the new Nest $5 monthly plan, I think it's reasonable.

You obviously haven't seen the new 5 day plan from Nest. Keep in mind Nest does 24/7 CONTINUOUS recording. It costs wee bit more than Ring but it is head and shoulders better. I had to put a Nest Outdoor in the front of my house because my Ring doorbell likes to record people as they walk away. I own both and the Nest is considerably better. Can't wait for the Nest Hello.

Agreed. This is my experience as well.

My concern is Amazon and user data. I try to keep my data in as few pools as possible. Amazon won't be getting that kind of information from me. I will stick with Google Assistant and Nest.

This for sure. I love my Ring products, but am in the Google Home camp for assistants. Will be interesting.

I literally just ordered the Ring Floodlight yesterday and now I see this and wonder how it will play with all of my Google stuff since these two quarrel like school children. If Nest had the same style of product I probably would have gotten it instead due to their better cameras. Oh well, I guess time will tell.

I could be wrong, but I think that we might see more interoperability in the future. Look at it this way. Say I buy a Google Home and then go shopping for a doorbell. Would Amazon want to sell me one? Of course they would, but they have to know that I'm not going to buy from them if it doesn't work with what I already have (Google Home). Right now, the market is still mostly untapped, so of course companies want to pull people into their ecosystems, but, as people get settled in with these products, the market will shift to selling add-on components, and the companies that make them will want to grab customers from wherever they can, not just from those people already in their ecosystems.

If you're on Team Google Assistant, what is the best doorbell/security option outside of Nest?

If you're on "team Google", why would you look outside of Nest? The Nest Hello doorbell will be out in weeks. They have Nest secure for an alarm system. The Nest cameras (and critically The Nest app) are excellent. If it's a cost issue, Nest just announced a lower monthly price for their Cloud monitoring. I have both , the Nest products work far better, mostly because of the far superior app. Perhaps it's just the consistency of the Nest video on demand, but whichever the failure is in Ring , it causes consistent issues in the Ring app.

Amazon should also buy Ecobee as well.

With the tight integration between Ecobee and Alexa, I wouldn't be at all surprised.

Excellent! Eliminating the competition. That will bring prices down. And people really cheer this move!

Indeed. For the most part, such mergers are bad for consumers. About the only time when they can have a positive impact is when one of the companies involved is on the verge of collapse, and the merger saves its products from elimination from the market. Another example would be if you have two companies that, by themselves, aren't able to compete successfully against other companies, but, when combined, make for a stronger competitor. But, for the most part, examples like these aren't the norm. Usually, you have a large company gobbling up another company, often a competitor. When that happens, prices are going to rise, and innovation will decrease.

Amazon will be delivering babies soon

I see what you did there 😀

The competition between Amazon,Google and Apple for the smart home position is hot and heavy. I think the Ring will advance into homes quicker with this news.

I want that mounting plate illustrated in the picture above. Where can I get one?

Lowes or Home Depot. Just look for Vinyl Siding Mounting Block
Android Central Newsletter
Thank you for signing up to Android Central. You will receive a verification email shortly.
There was a problem. Please refresh the page and try again.