Amazon Echo Buds vs. Samsung Galaxy Buds Plus: Which should you buy?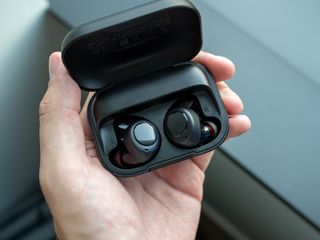 (Image credit: Andrew Martonik / Android Central)
Amazon Echo Buds
Amazon's Echo Buds do a solid job of nailing the fundamentals to come out strong in the company's first attempt at headphones. The results are compelling and impressive, thanks to some well though out features, though we wish there was a USB-C port to charge.
Amazon Echo Buds
Solid active noise reduction (ANR)
Up to 20 hours of total listening time
Hands-free Alexa access
EQ support for some custom sound
Great support on both iOS and Android
Compact charging/carrying case
Aging Micro-USB for charging
No wireless charging
Only available in black
Samsung Galaxy Buds Plus
Samsung righted some wrongs with the Galaxy Buds Plus, which is why they've proven to be a solid choice for those listening on an Android phone. Their tasteful and colorful design choices help them stand out in a crowd, but you won't be able to drown a lot of outside noises out.
Samsung Galaxy Buds Plus
Long battery life
Great sound
USB-C and wireless charging
Ambient mode
Customizable gestures
Great color options
No ANC or ANR support
Glossy case gets messy
There's arguably not a bad choice between these two. Both the Amazon Echo Buds and Samsung Galaxy Buds+ are great in their own right. Yet, the Echo Buds win out because of a combination of performance with a few key features that eke out a win over a very capable pair from Samsung.
Amazon Echo Buds vs. Samsung Galaxy Buds Plus: What sets them apart?
Just being true wireless earbuds gives these two headphones plenty of commonalties. Remove an earbud and playback automatically pauses. Put it back and it resumes. Their respective charging cases are both relatively small enough to fit in most people's pockets. The designs of the buds themeslves are each both small and ergonomic for longer listening periods. You also get different-sized silicone ear tips in the box for more custom fits.
If this head-to-head was with the original Galaxy Buds, Amazon would emerge the clear winner, but instead, Samsung raised the stakes with the Buds+. They have some of the best battery life of any pair currently available, giving them a decisive edge over the Echo Buds in that area. In fact, Samsung can double Amazon's five-hour output with a max of up to 11 hours. Even if you account for loss due to volume level, Samsung still wins big anyway.
Swipe to scroll horizontally
| Header Cell - Column 0 | Amazon Echo Buds | Samsung Galaxy Buds Plus |
| --- | --- | --- |
| Durability | IPX4 | IPX2 |
| Bud battery life | 5 hours | 11 hours |
| Case battery life | 20 hours | 22 hours |
| Wireless charging case | ❌ | ✅ |
| Connectivity | Bluetooth 5.0 | Bluetooth 5.0 |
| Digital assistant support | Alexa, Google Assistant, Siri | Bixby, Google Assistant, Siri |
| Supported audio codecs | SBC, AAC | Scalable, SBC, AAC |
| Speaker size | 6mm drivers | 6mm drivers |
| Active noise reduction (ANR) | ✅ | ❌ |
| Ambient sound mode | ✅ | ✅ |
The charging cases are effectively even because of that. Amazon's case can recharge the Echo Buds an extra three times for a total of 20 total hours. Samsung's case offers one additional charge, bringing the total to 22 hours. It's a two-hour discrepancy, but for all intents and purposes, we're calling it even. They each have fast charging, too, with Amazon's set getting up to two hours on a quick 15-minute charge, while you can get 60 minutes of playback with Samsung's after plugging in for only three minutes.
The downside is that Amazon opted to go with a Micro-USB port, which makes little sense given how fast the industry has moved to USB-C. There's also no wireless charging support. Thankfully, Samsung has a USB-C port, which explains why the fast charge is faster, and the case wirelessly charges on any Qi-enabled surface.
Samsung didn't tweak much of the Galaxy Buds+' sound quality compared to the previous model. They sound good, but not exceptionally great. However, we could argue that's also where Amazon positioned its Echo Buds, which have a nice soundstage, but are unlikely to blow everyone away. A good, tight seal is critical to getting the most out of the bass and mids for both of them. The Echo Buds hold an edge in that their drivers are already tuned toward the low end, meaning they don't work as hard to hit those bassy sounds. The treble in either pair is reasonably neutral, though you would probably raise the volume more often on the Galaxy Buds+ to hear all the nuances.
From this point, they each diverge on how they prioriize sound. For example, the Galaxy Buds+ have an ambient sound mode that uses the onboard microphones to pipe in background noise without removing them. But there's no active noise cancelation (ANC) or reduction to do the opposite and drown out the background.
Amazon equipped the Echo Buds with an active noise reduction (ANR) mode that's powered by Bose, and is, in technical terms, a step below the ANC Bose uses in its own headphones. It is essentially the same as ANC under a different name, and it's not surprising the Echo Buds won't outperform the likes of the Sony WF-1000XM3. It does better at holding off monotonous and consistent sounds, while struggling with higher-pitched or variable noise. For quiet time at a desk or on a commute, they should do fine, but won't block out everything on a street, for instance.
In addition to that, the Echo Buds have a Passthrough mode that filters in ambient sound over five different levels through the Alexa app. So, if you're going to do any listening or talking without music, you won't need to take a bud off first.
Amazon Echo Buds vs. Samsung Galaxy Buds Plus: Talking the talk
Given these respective earbuds come from companies with their own voice assistants, you would think that's a big part of the user experience here. And you'd be right, but at least you're not beholden to only one. While the Echo Buds make it easy to talk to Alexa on a moment's notice, you could still access Google Assistant (or even Siri) if that's your preference. Samsung is equally democratic, giving you free reign to put Bixby in the back seat in favor of Google Assistant or Siri.
Phone calls are also pretty even, though it wouldn't have been if these were the original Galaxy Buds. Samsung addressed the shortcoming in a big way by adding a third microphone, and the difference is a definite improvement.
Amazon Echo Buds vs. Samsung Galaxy Buds Plus: Which one should you go with?
Samsung scores points for offering more than just a drab black. You can find the Galaxy Buds+ in white, light blue, aura blue or even the super cool red variant. Samsung has also since gone in a different direction by launching the Galaxy Buds Live, which are a totally different take on how true wireless earbuds can fit in your ears.
Amazon hasn't given the Echo Buds a new coat of paint, so you only get black. The aesthetics aside, the tight race between these two really comes down to the fact the Echo Buds hold an edge in a few respects that matter. They have a more balanced sound, offer both Passthrough and ANR modes, and are a smidge more durable than the Galaxy Buds+.
But it's hardly a resounding win. Even if you chose to go with Samsung's pair, you wouldn't be losing all that much. App support is excellent in both cases, and with their respective equalizers — limited as they are — do help add some punch for them. Comfort is going to be really subjective, though both are smartly designed to stay on with little discomfort. If the extra features matter to you, go with the Echo Buds. If battery life is king, give Samsung a chance..
Upstart debut
A natural extension of Amazon's ecosystem
The Amazon Echo Buds prioritize a balanced approach with thoughtful audio-focused features, except for using Micro-USB in 2020.
True sequel
A worthy successor for all ears
The Galaxy Buds+ take the best of their predecessors and make everything around them better in this effective sequel.
Sign up for Black Friday email alerts!
Get the hottest deals available in your inbox plus news, reviews, opinion, analysis and more from the Android Central team.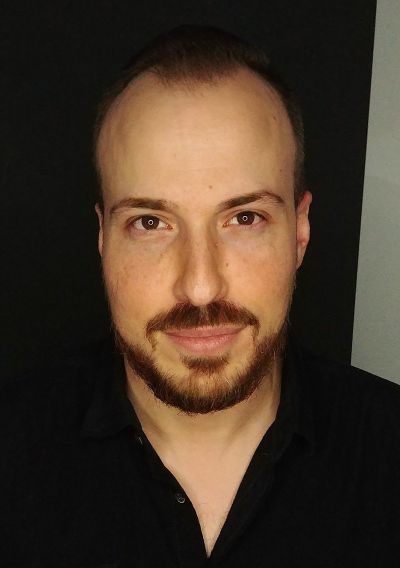 Contributor, Audio Reviewer
Ted Kritsonis loves taking photos when the opportunity arises, be it on a camera or smartphone. Beyond sports and world history, you can find him tinkering with gadgets or enjoying a cigar. Often times, that will be with a pair of headphones or earbuds playing tunes. When he's not testing something, he's working on the next episode of his podcast, Tednologic.