The OnePlus Buds Pro 2 have everything you could want from a set of truly wireless earbuds. Active Noise Cancelation returns, and OnePlus integrated Fast Pair and Spatial Audio. There's even a gorgeous new colorway that should grab your attention immediately. But it's still tough to recommend these over the competition at the retail price, even with a great listening experience.
Pros
+

Very comfortable to wear for long periods of time

+

Can be recharged with USB-C or wirelessly

+

Multipoint connectivity built-in

+

Works with both Android and iOS

+

Active Noise Cancelation is solid
Cons
-

Can't adjust volume from earbuds

-

Charging case is lighter but feels less sturdy
Why you can trust Android Central Our expert reviewers spend hours testing and comparing products and services so you can choose the best for you. Find out more about how we test.
It's been almost two years since the original OnePlus Buds Pro was released, giving the company plenty of time to work on refining a new iteration. The launch of the OnePlus 11 served as the perfect opportunity for a new set of earbuds to be introduced, along with the inclusion of Spatial Audio support with the January 2023 Android Security Patch.
The timing for all of this lined up pretty darn well for OnePlus, but the competition has also grown quite a bit more intense over the past six months. That being said, let's find out whether the OnePlus Buds 2 Pro should be on your radar, or if you would be better served to stick with what you already have.
OnePlus Buds Pro 2: Price and availability
The OnePlus Buds Pro 2 was announced alongside the new OnePlus 11, offering a successor to the OnePlus Buds Pro from 2021. The new earbuds are currently available for pre-order directly from OnePlus for $179.99 and come in either Eternal Green or Titan Black. OnePlus plans to officially release the Buds 2 Pro on February 16, 2023.
OnePlus Buds Pro 2: What you'll like
Something that you'll notice right from the jump is that OnePlus didn't try and reinvent the wheel with the OnePlus Buds Pro 2. The company retained the same design from the original Buds Pro, which was released in 2021, complete with the lightweight charging case and the stem that helps keep the earbuds in place.
OnePlus also kept things simple with the dual-tone finish, but this time opted for an "Eternal Green" colorway as opposed to the Glossy White from its predecessor. This means you'll find a matte finish along the top of the earbud and a glossy finish along the stem, helping to accommodate the built-in touch sensors, while adding a bit of flair to the overall design.
Before we get to the actual listening experience, it's important to note some of the things that OnePlus integrated with the Buds 2 Pro. And it all starts with the decision to include support for both Google Fast Pair and Spatial Audio. As it currently stands, these are only the second set of earbuds to be compatible with Google's implementation of Spatial Audio, with the Pixel Buds Pro being the other alternative.
Fast Pair is truly a God send for those who are constantly using different Android devices, and as soon as you charge up the OnePlus Buds 2 Pro and open the case, you'll be greeted with the Fast Pair dialog box. For the unaware, Fast Pair essentially ties a set of earbuds (or other accessories) to your Google account, making them accessible from other devices when using the same account. We've been seeing some improvements made to this feature, such as the recent implementation on Chromebooks, so we're excited to see this available with the latest earbuds from OnePlus.
Skipping over Spatial Audio for a moment, the first thing that you'll want to do, at least if you want full control over your OnePlus Buds Pro 2, is to install the HeyMelody app from the Play Store. From here, you are able to customize things like the Active Noise Cancelation, EQ levels, along with customizing the gesture controls.
OnePlus also has a few extra tricks up its sleeve as the HeyMelody app includes a feature called "Personalized noise cancellation." Tapping the toggle initiates a series of auditory tests that analyze your ear canal and the overall fit of your earbuds to provide the best noise cancelation possible. Going hand-in-hand with this is the "Earbud fit test" which is something we've seen on many of the best wireless earbuds, and is another welcome addition to the Buds 2 Pro.
Frankly, despite there being different options for the ANC levels, I found that keeping the Buds 2 Pro set to "Max" was the best way to go for my needs. Anything else lets too much outside noise in for my liking, which is important when you're clacking away on different mechanical keyboards for all hours of the day and night. The best test is when my wife is trying to get my attention, only to realize that I have headphones on, and she has to result in (unintentionally) scaring me with a couple of taps on the shoulder.
Another major feature I want to touch on is called "Golden sound" which is described as providing "studio-quality sound customized to your ear canal structure and hearing characteristics." It's recommended to perform the earbud fit test first, just to make sure you don't need to swap out the earbud tips for a different size. In practice, I noticed that there was a slight difference between having the Golden Sound profile enabled, but your mileage may vary.
Something else that I'm a huge fan of is the native multipoint support that the OnePlus Buds Pro 2 has to offer. With multipoint, you're able to pair your headphones with your smartphone and computer, and the audio will seamlessly switch back and forth.
Unlike the AirPods Pro 2 or Galaxy Buds 2 Pro, OnePlus doesn't rely on any weird requirements (such as an Apple ID or Samsung account) in order for this to work. In practice, this worked just as advertised when pairing my OnePlus Buds Pro 2 with my custom-built Windows PC and Pixel 7 Pro, as the hand-off when a phone call arrived was simply seamless.
Now let's get onto audio quality. I'm by no means an audiophile, but I do love a good set of wireless earbuds. I have to admit that out of the box, the default EQ configurations left a bit to be desired, but I was able to select one of the DynAudio-tuned presets and it cleaned everything right up.
For me, I found the Bass preset to be the most pleasing profile, but I'm probably in the minority on that front. Thankfully, you can always tinker around with the custom EQ if one of the presets still doesn't quite fit your needs.
Spatial Audio was another beast entirely, and it's why I've not really touched on it much until now. Because I'm a masochist, I have a few different music streaming service subscriptions, with Apple Music and Spotify operating as the two that I switch between. On the bright side, the former has plenty of playlists that are compatible with Spatial Audio, while we still await the arrival of Spotify's fabled "HiFi" solution.
The first track that I tested out was New World Man by Rush from the excellent Signals (Remastered) album. Then, I went over to something a bit more modern with Make You Say by Zedd, Maren Morris, and BEAUZ.
Admittedly, I find myself struggling to put into words how music sounds different. But in this case, the only way to describe the differences is that the Spatial Audio versions from Apple Music just sounded a bit "fuller."
The bass punched a little harder on both tracks, while the Spotify versions felt "flat" and frankly didn't feel as enjoyable. While the differences are minimal, to my ears at least, there definitely is a difference between listening to a Spatial Audio (lossless) track and one that is not.
OnePlus Buds Pro 2: What you won't
Try as I might to find any proper complaints about the OnePlus Buds Pro 2, it was difficult to really come up with anything. However, I did come across one striking omission that still has me scratching my head.
While you can go through and customize the different gestures for controlling things like media playback or activating Assistant, there's one thing you can't do from the earbuds. For one reason or another, OnePlus didn't include the ability to adjust the volume from the stem on your earbud.
It's not like this needed to be a reinvention of the wheel or anything, but when you look at the competition, this is a feature available across the board. Even Samsung makes it possible, provided that you jump into the "Labs" section for the Galaxy Buds 2 Pro, despite not being a default setting out of the box.
I'm keeping my fingers crossed that OnePlus can pull a rabbit out of the hat and surprise everyone with a future firmware update. But for a set of earbuds that are so feature-packed in every other way possible, it's disappointing to see this omission.
One other thing that I would like to point out is that you might want to be a bit careful with the carrying case for the OnePlus Buds 2 Pro. While I'm a big fan of the matte finish, and that green colorway is truly divine, the case itself feels a bit cheap.
Even with the earbuds in the case, it still just feels too light for my liking and it doesn't feel as though it'll really be able to withstand many (if any) drops before you'll be reaching out to OnePlus support. Kudos to the company for making the case a few grams lighter (47.3g vs 52g), but it just doesn't feel quite as sturdy as the original OnePlus Buds Pro.
OnePlus Buds Pro 2: The competition
As I've alluded to several times in this review, the OnePlus Buds Pro 2 is up against some stiff competition in the wireless earbud space. The Pixel Buds Pro is likely the most direct competition as there are many features shared, such as Fast Pair, Multipoint, and Spatial Audio. Google's first "Pro" earbuds are quite excellent and are my go-to option most of the time, plus they are regularly on sale for $50 off.
The Galaxy Buds 2 Pro is arguably the best wireless earbuds for most Android users, but they do lack some features while being more expensive. If you want to get the most out of Samsung's latest earbuds you'll need a Samsung phone, which is fine for some, but not everyone owns a Samsung phone, yet.
Even though you'll have to pay the "Apple tax" for the AirPods Pro 2, these are still arguably the best of the best. It's just disappointing that you'll have to rely on third-party apps if you want to be able to control the different features that come included for iPhone users.
OnePlus Buds Pro 2: Should you buy it?
You should buy this if:
You REALLY want a green set of earbuds
You want Spatial Audio but don't like the Pixel Buds Pro
You already own a OnePlus phone
You shouldn't buy this if:
You want Spatial Audio with head tracking
You have a tendency of beating up your earbud cases
In a vacuum, it would be much easier to recommend the OnePlus Buds 2 Pro as some of the best wireless earbuds. The $180 price tag comes in below the stiffest competition, as the Pixel Buds Pro and Galaxy Buds 2 Pro both retail for around $200. Meanwhile, Apple's AirPods Pro 2 retails for $250, unsurprisingly the most expensive earbuds of the bunch.
Unfortunately, we don't live in a price vacuum, and all of the aforementioned earbuds are either currently on sale or have dropped to entice those looking for something new. For example, the Pixel Buds Pro is seemingly on a permanent discount, coming in at $150 from all of the major retailers, while the Galaxy Buds 2 Pro has been seen as low as $155.
All that being said, what helps the latest "Pro" buds from OnePlus is the different design offered while providing much of the same experience that you'll find with the Pixel Buds Pro. If you prefer the stem design over smashing an earbud into your ear canal and hoping it'll stay, then the OnePlus Buds 2 Pro is the way to go.
I'd even go so far as to say that I prefer these over the Galaxy Buds 2 Pro, in terms of audio quality. However, OnePlus still has a bit of work to do if the company wants to overtake the AirPods Pro 2 or Pixel Buds Pro.
Great, but facing stiff competition
The OnePlus Buds Pro 2 build upon the foundations from its predecessor, while introducing some new features for audiophiles. But a lower price would've really set these apart from the pack.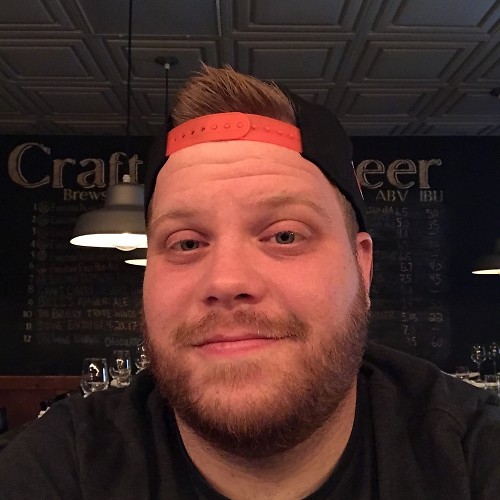 Senior Editor - Chromebooks, tablets, and wearables
Andrew Myrick is a Senior Editor at Android Central. He enjoys everything to do with technology, including tablets, smartphones, and everything in between. Perhaps his favorite past-time is collecting different headphones, even if they all end up in the same drawer.