Accessories for a successful Twitch broadcast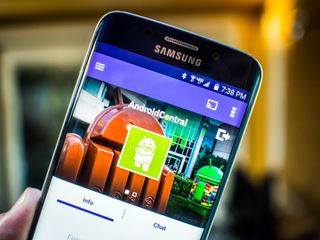 Out of the box, Twitch apps give you everything you need to go from playing a game to sharing a game with anyone willing to watch. If all you want is a place to stream your gameplay and maybe record some of your more impressive maneuvers, you're all set. If your goal is to build up an audience and offer commentary on what is happening in the game right now, there's a good chance you need a couple of accessories to make sure your broadcast is the best it could possibly be. With that in mind, we've put together a short list of things you might want to involve in your next broadcast.
Nyko Smart Clip
Having your phone mounted on your gamepad is incredibly useful while streaming from a console, especially if you're going to be using the Twitch app to take a look at what folks are saying in the chat room. Nyko makes one of the most flexible and affordable clips for gamepads, with a clip that can hold everything from a Nexus 4 up to a Nexus 9 securely and an anchor point that lets you choose what angle you want to hold it at.
Best of all, the clip is held in place by simple rubber straps, so connecting and disconnecting the clip is effortless. Toss in button notches that make it so you aren't covering anything up, and it's the best $10 you can spend to improve your Twitch experience.
Arkon Smartphone Tripod
Twicth doesn't just have to be about video games. In fact, there are some great Twitch channels out there that throw in the occasional Tabletop game into the mix. Those setups usually require some additional hardware, but if you're using the My Twitch Channel app you can run most of it from your phone. This means all you really need is a decent smartphone tripod to get going, and Arkon's Mobile Grip 2 is one of the better universal flexible mounts out there.
The flexible legs mean you can mount your phone somewhere above the table for the best viewing angle, which means everyone will be able to see the whole board and there won't be anything to distract from the battlefield.
Buy: Arkon Universal Mobile Grip 2 ($20)
Blue Nessie Microphone
There's no shortage of microphone recommendations out there, especially from PC gamers and veteran Twitch broadcasters. Your options are essentially something strapped to your head with your headphones or a decent condenser microphone. If you don't want a microphone inches from your mouth and would prefer a microphone that intelligently sorts out the random noises around you and actively works to help you sound good, the Nessie microphone by Blue is easily your best bet under $100.
It's a desktop microphone with a built in shock mount and pop filter, but the onboard hardware that automatically adjusts your voice and surrounding audio so you sound better is really where this thing becomes worth it. Blue Microphones have a long history of being decent USB microphones, and if you're sitting at a desk for your Twitch streams this should be high on your list.
Buy: Blue Nessie USB Consenser Microphone ($85)
These are the basics, but there's plenty more out there if you start getting serious about Twitch broadcasting. There are those out there who mess with green screens, smart lighting, and increasingly expensive video setups to offer the best experience to the viewers. If you're just interested in covering the basics and having a good time, this list is a good start.
Be an expert in 5 minutes
Get the latest news from Android Central, your trusted companion in the world of Android