Verizon 5G Home is 5G home internet that costs $50/month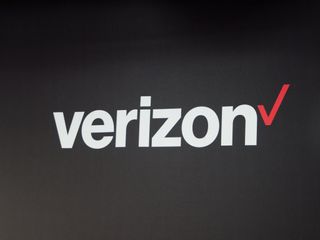 (Image credit: Android Central)
After years of talk, 5G connectivity is finally making its way to consumers at a steady pace. One of the first efforts comes from Verizon with its new 5G Home broadband service.
After signing up for Verizon 5G Home, you'll get a modem/router for your home that's able to pull in Verizon's 5G network to power all of the devices. In other words, it essentially replaces your home Wi-Fi network. Speeds should average around 300Mbps, but Verizon notes that they can reach up to a whopping 1Gbps.
Your first three months of the service are free, and following that, Verizon wireless customers will pay $50/month while everyone else pays $70/month. In addition to that, Verizon's offering everyone three free months of YouTube TV and your choice of an Apple TV 4K or Chromecast Ultra.
There aren't any contracts to sign, and for this first batch of customers, Verizon's offering free hardware upgrades for your first year.
Sign-ups for Verizon's 5G Home opened in mid-September, and as of October 1, the service is officially live (opens in new tab).
Are you going to get Verizon 5G Home?
See at Verizon (opens in new tab)
Updated October 1, 2018: Updated this article to reflect Verizon 5G Home officially going live.
Get the Android Central Newsletter
Instant access to breaking news, the hottest reviews, great deals and helpful tips.
Joe Maring was a Senior Editor for Android Central between 2017 and 2021. You can reach him on Twitter at @JoeMaring1.
Yeah that's what I'd worry about.

I was about to ask the same question.

According to other websites, no data caps

Well, until they get a bunch of people signed up and put some of their competition out of business, then the bait and switch will come swiftly...

Mediacom had my data cap at 1 TB. With similar speeds and pricing structure. The build out in this is much easier and cheaper than lined connections. Should be about two years until much of the country is covered, cost and data should be good to go. Data caps will come, but it won't be anything less than 500GB.

Verizon has gone on record saying there is no data cap, and no throttling. The current issue is finding a location that is considered eligible for service. We are in Indy, and I haven't found anyone that has an address that is eligible for service.

They NEED the free hardware upgrades. This is not 5G standards-based hardware.

They are free for only the first year.

Wouldn't it be more accurate to say it costs $70 per month, and $50 if you're a Verizon customer?

Apparently this Wi-Fi is so magical that it can "power all of the devices". Good grief.

Would be worth it down where I am in Florida. Centurylink is a joke and Xfinity caps your data.

While they say there aren't any caps initially I am sure over time they will introduce them just like they and every other carrier did with wireless phone service. I am just as worried about data throttling. They could call it unlimited but if they throttle your data after 20 or 40GB and you can no longer watch a 1080p stream without buffering it won't be a very good experience. They obviously need to get people to switch internet providers and to do that they need to make it look better than the competition which is hard when they seem to be focusing on very populated areas that most likely have fiber or fast cable options. I'll be very interested to see what happens when it trickles down to us country folk where they have no competition. (I would guess you will need a dish or some type of antenna on your house due to the nature of the 5G signal. It has very, very poor wall penetration. That might be an issue for people in the city, especially renters.) Anyway, I am cautiously looking forward to the day this comes to rural Minnesota. I can only get DSL right now and it caps out around 17Mbps but it is truly unlimited. However, I also have a very solid Verizon LTE signal with speed tests many times faster than my DSL but their previous (or current. if you have it you can keep using it) 4G LTE home internet prices were an outrageous $150 for 40GB per month and $10 per GB over that. For my use that isn't even an option for home internet. One large game download would ruin the cap for the entire month. This 5G could be a game changer for home internet mostly for people in rural areas or areas without other high speed options depending on their inevitable restrictions. If they jack the price to $150 again and put a very low cap or throttle you after 40GB then I guess I wait and hope T-Mobile or someone else can offer something a little better.

17Mb/s DSL? That's almost 6x what mine is! Just giving some friendly perspective 😋

You sound like my cousin he's got a six megabit a second connect Althea self he's praying for this service become active he's got a solid connect with Verizon.

There is competition in the big cities and in the few markets Verizon is starting out in. Throttling would not be wise move. As for the country folk like my parents, they would be happy with whatever Verizon would give them. Better than what is available now. Satellite is expensive and talk about caps and throttling. Not much worse than that.

this could be a game changer for people in rural areas and I hope that's what Verizon focuses on people in rural areas that really don't have any broadband worth speaking of. These are the people starving for real broadband and Verizon could get very filthy rich off of it.

Whatever happened to Google fiber I know they were coming to my city like 3 or 4 years ago and I ain't heard much else about it.

In October 2016, all expansion plans were put on hold and some jobs were cut. Google Fiber will continue to provide service in the cities where it is already installed.

Just waiting for a serious option here in the Tampa,FL market so I can say goodbye to Spectrum.

Not sure where this is live in Indy. I'm in the middle of the city and it says it isn't available yet.

Near 465 and Southeastern here and I can't get it yet. I can't wait to get it, it would cut my bill in half at least and its 25 times my average speed.

This would be a good deal for me if the performance was consistent. We currently have 200Mbps, but it's about $140 per month through Spectrum. No controls for wireless management either, so that also sucks.

In Indianapolis, the locations that can get this are few and far between. I pulled an address from a green dot in the link below, started going through the signup process and found that it has a 22gb data cap. Pretty pointless for home internet. https://www.arcgis.com/home/webmap/viewer.html?webmap=8dd324ebb4d9481789...

22 GB data cap is 4GLTE unlimited before possible throttling. If it says that, probably hold over text. There is supposed to be no data cap

Hijacking this thread just a bit, but whatever happened to Verizon's LTE fixed Internet service? It was originally called Home Fusion and then Verizon Internet Installed. I can't find anything on it, except for a few support pages. Did they stop selling it?

Never mind. Looks like their product page is back. Wasn't showing up for a while.

So, for most internet applications (browsing, streaming) I can see this being a contender. What about online gaming? Would this work well for fast-paced FPS, racing, or sports games? If it would, great. If not, I'll pass.

It all depends on latency. Traditionally, wireless latency has been pretty high, but it's gotten better. Really, the only way to know for sure is to have users check it and report back.

Considering it is free the first three months and no contract I would try this out in a heartbeat. But here in Houston when I put in my address it says it is not available.