Unlocked UK Galaxy S II ICS update finally released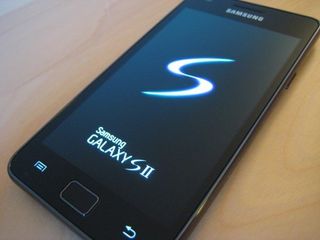 Being second in line to carrier branded versions of a device isn't really what you expect when you buy unlocked. But, in the UK those that opted to stump up their hard earned for an unlocked Galaxy S II have been in that very situation. All that can be put to one side finally, as Samsung have today started to push out the Ice Cream Sandwich update for the device.
As ever, you'll be seeing the Touchwiz-ified version of ICS, but all the important bits are there underneath. The update isn't being pushed out OTA either, instead you'll have to download it via the Kies desktop application. But, it's here, and it's ICS. Have at it folks. Maybe things will be different when it comes to the Galaxy S III.
via Slashgear
freaking FINALLY!!!! I'm downloading the firmware files for my wifes Galaxy SII (I got a Galaxy Nexus) as I type.
I hope she likes it, I also hope it doesn't delete any of her apps as this would lead me to an early death! thanks Android Central! =) edit:
1st time 1st!

Your apps will be ok so no early death.

shame that other countries god newer xwLP8 version of firmware (more bugs fixed) this firmware is xwLP7 :)

I hope when Android 5.0 releases, galaxy s3 will get it I am honestly very skeptic about buying it seeing what galaxy s2 users suffer from now

gs2 cam with 2.3 and got 4.0...s3 will come with 4.0 and will get update to 5.0....flagship devices will get atleast 1 os update...as a gs2 user i dont feel hard done,they promised ics and we have ics and many people got it before even the nexus s which is suppose to have it before everyother phone...you should feel skeptical of buying a moto phone they have not even released an ics update and sony have not even updated their 2012 sony xperia s flagship device.

I have now got ics on my galaxy s2 and it looks ok. To Budius it does not delete any apps.

yep, I just finished installing.
It restored the home screen icon/widget configuration to the default but all the apps are there.

Now only if I can get Samsung Kies to stay connected to my phone. I love my S2 but this Kies software is terrible.

I had to try a couple of times too. The second one I change the display timeout to 10min to give it time.

just updated the GS2. Everything is working great.

hi i live in south america suriname.
does anyone know when ics is out world wide ??
i've been waiting since 19th march .....
hope someone can give me a answer... thank you very much justin,

if I were on your situation I would head to the forums, grab some unbranded version of ICS and flash it on the phone. No wait for Samsung.
Android Central Newsletter
Thank you for signing up to Android Central. You will receive a verification email shortly.
There was a problem. Please refresh the page and try again.