The ultimate guide to Android photography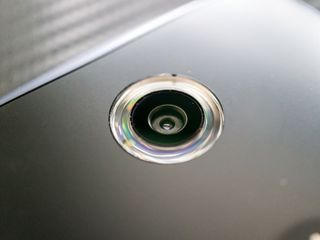 For many people, the camera is one of the deciding factors when buying a new phone. Some phones have better cameras than others, but chances are the Android you have now (as well as the next one you buy) is capable of taking very nice pictures, once you learn a bit about how it works and ways to tweak the performance.
We have a full Android Photography hub filled with great articles about pictures and taking them with your Android, but we also wanted to group the best tips and tricks to get the most out of your camera in one place. You've found that place.
Have a look through this great set of tips — from beginner to expert — and get on the path to taking better pictures with your Android.
READ NOW: The ultimate guide to Android Photography
Android photography tips for beginners
We all had to start somewhere, and we've got a great checklist for beginners to make the most out of their Android camera, as well as a guide to making the most out of your lighting. Many of these tips apply to any camera, and some are specific to your Android, but all of them are worth doing. Give them a read and make it the starting point on your journey to becoming a great Android photographer.
Read: 10 Android photography tips for beginners
A beginners guide to Android photography settings
The next step is to know what all the different settings and adjustments mean in your camera app. Knowing that you may need to adjust the ISO setting to take pictures indoors is fine, but you also need to know what the ISO setting does and which way to change it. All your basic settings are covered here, and it's a must read for anyone looking to make the most from their Android camera.
Read: A beginners guide to Android photography settings
The best photography apps for Android
Your Android has access to over a million apps, and more than a few of them are for the camera. You're free to use any of them for your camera if you're not happy with the app that came with your phone, and it's worth taking a look to see what is out there. We go over a few popular choices here and talk about why you might want to use them.
Read: The best photography apps for Android
The best photo editors for Android
Once you've decided how you want to take your pictures, what settings are the best and which camera app to use, you'll need to try a few photo editors. There are many to choose from, and we have a great place to start your search — a look at the best apps to edit photos. Have a look and try them all!
Read: The best photo editors for Android
Tips for shooting videos on Android
Your Android camera also can take great video. Of course, you'll need to take some time and follow a few basic tips to get the most out of your Android video camera. We go over how to hold the camera, the pros and cons of 4k video and tips for the best sound. You'll want to read it and see how these tips can make your videos even better.
Read: Tips for shooting videos on Android
Using HDR and Panorama modes
Your Android camera likely has both an HDR mode and a method to take Panoramic pictures (or you could use one of the many great apps from Google play for this) in any app you use. Both are pretty powerful tools and can give some incredible results if you know how to use them.
We take a look at some tips for using these shooting modes and help you get started.
Tips to make you an Android photography expert
Once you have the basics in hand you'll want to take things to the next level. We all know that guy or gal who can take great pictures no matter what Android they are using. Here are some secrets from Andrew, who is one of those people who can get really good pictures no matter what Android is in his hands. Have a look at the simple tips he provides, and you'll be well on your way to mastering your Android camera.
Read: Tips to make you an Android photography expert
Jerry is an amateur woodworker and struggling shade tree mechanic. There's nothing he can't take apart, but many things he can't reassemble. You'll find him writing and speaking his loud opinion on Android Central and occasionally on Twitter.
how is nexus 6's camera compared to Iphone and S6 i saw in a review it is better than iphone but perform poorly with low light

the quality from the Nexus 6 camera is terrific. The problem with the Nexus 6 camera is the sluggishness in opening the app, the time it takes to actually take the photo once you press the shutter button, and the navigation.

I own the Nexus 6. It can take pretty good pictures. However, the experience of taking pictures is terrible. The word SLOW comes to mind. The camera is slow to launch and there is a bit too much shutter lag for a modern phone. My main email client configured with 3 Exchange accounts launches faster than the camera app. The results of HDR mode are usually quite good as well, but holy hell, the HDR shutter lag is a full 2-3 seconds. I always read people saying to use another camera app, but none of them are really very much faster than the stock camera in my experience. The Nexus is a great phone for the big QHD screen and the raw Android experience (if you don't mind being Google's beta testing bitch), but the camera experience is its Achilles heel.

Its one of the best cameras I had plesure to play with. You basically have 2 options:
1. Use stock camera app, which in hdr+ mode does great photos, especially at night, but it's 'dynamic range' during daylight photos is worse than samsungs hdr mode. What it means is that when in s5 you would make a photo of someone standing with bright sky behind his back you would roughly get well lit person and blue sky, while in nexus you will get either blue sky or the well lit person. But low light photos destroy any other mobile camera I have seen so far.
2. Use advanced cam app from play store, they let you set everything manually, like iso, shutter speed, focus - you get much better control in daylight photos, but I am yet to get better quality with manual settings in poor conditions that I got on automatic hdr+ with stock cam app. Some comparision:
http://imgur.com/a/ay4Rs

Great write up, I will be sharing this link(probably annoyingly) with many Android users I know that complain about the camera not being as good as their iPhone was. Posted via the Red G3 I'm using full time, while my note 3 is in therapy.

Goood! Now finally a place to locate all the articles about photography tips! Well done Jerry Posted via the Almighty HTC One M9 or my retired Nexus 4

Thanks, Jerry! This is very helpful to persons such as me, new to Android.
Android Central Newsletter
Get the best of Android Central in in your inbox, every day!
Thank you for signing up to Android Central. You will receive a verification email shortly.
There was a problem. Please refresh the page and try again.