When to use HDR for photos on your Android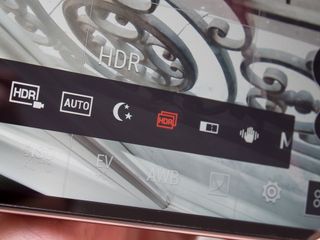 It's clear to see smartphone cameras have come a long way in just a couple of years, but what you may not realize is that a lot of the advancement can be attributed to software. When dealing with small camera sensors and lenses, like those on your Android, it takes finely-tuned processing to get a great-looking image from the data collected. It's true for casual snapshots in auto mode, but it's particularly true for HDR photography.
While HDR can't fix every problem with taking photos on your Android phone, it can certainly help your little camera produce appealing images that you'll really want to show off. HDR isn't a silver bullet, though — it really needs to be used in moderation for the best results. Let us show you when to flip the switch to HDR and when to go natural.
A quick explainer on HDR
High Dynamic Range (HDR) photography is achieved by taking multiple pictures (usually three or five) at a variety of different exposures in quick succession and combining them with software. Because the software has multiple exposures of the same image, it can produce a single image with a higher range of colors and brightnesses, pulling the highlights and lowlights in the right areas from each original image.
With HDR, you can take a picture of a horizon with a dim field in the foreground and a bright blue sky in the background, and have the grass nearest you perfectly lit while also not turning the blue sky into a white murky mess. The software does this by using the higher exposure image to brighten the foreground, and the lower exposure image to darken the sky.
The effect is very appealing for those sorts of situations, but on the other side of things, if you're taking a picture of a scene with relatively similar brightness levels across the entire area, HDR may over-process the picture and give it a fake or cartoonish look.
While HDR isn't a perfect solution for all picture-taking situations, it can often make up for the shortcomings of smartphone cameras with small sensors that are unable to capture a wide dynamic range in a single picture. The one downside is that each phone manufacturer does HDR differently, and it may take some time to get a feel for how "intense" your phone processes HDR.
When to use HDR in your photography
As is the case with most photography, there isn't any hard set rule for when you should and shouldn't be using HDR for your pictures. As we covered above different phones will handle HDR differently, but despite the differences, there are a few situations in which HDR can be worth trying as a way to improve your shots.
The same photo, without HDR (above) and with HDR (below)
Any situation in which the shot you're framing has a wide range of brightness, you'll want to try HDR. Like our field and sky example above, or a situation of a portrait where the subject is lit from behind and much darker than their surroundings. HDR will let you brighten up your subject in the foreground while keeping the background the correct brightness as well.
When HDR may not be the best choice
It's clear that HDR can make a major difference in the quality of pictures you can get out of your smartphone, but there are some situations in which it just isn't an option.
HDR isn't always the best choice for super-low light situations. Considering that there's a very low amount of light to let in in the first place, the low exposure shots captured may actually dull down the final image, rather than brighten it up. Many phones will also attempt to smooth out images in HDR, which may just blur the entire shot. It'll be best to first try "night" or "low light" mode on your camera instead, if you have it.
Night picture with HDR (above) and without HDR (below)
Because HDR requires taking multiple pictures in succession, any situation in which you and/or your subject are moving will not be great for this capture mode. When the software attempts to stitch together the multiple shots, you may see ghosting around objects that have moved, streakiness in otherwise sharp lines and unnecessary discoloration. You'll be better off using an auto or action camera mode and brightening up the picture after the fact.
In the end it takes practice
If it feels like we didn't come to a final conclusion on the times to use HDR, it's because choosing between different shooting modes — including HDR — takes a bit of guesswork and practice. With the variances in scenes, camera quality and software processing, the answer of "do I use HDR here?" may be different depending on these factors.
But hopefully with this new knowledge on what HDR is, how it works and some tips for when to consider it, you'll be choosing the right shooting mode for each one of your pictures with more confidence.
Android Central Newsletter
Get instant access to breaking news, the hottest reviews, great deals and helpful tips
Andrew was an Executive Editor, U.S. at Android Central between 2012 and 2020.
Thanks! Great information! Posted via Android Central App

Great article. I needed to read this via the beastly note 4

Thanks for this great article !!!! I learn something new everyday on Android Central. Thank you Posted via the Android Central App

Great explanation of HDR. Know I actually know what it does and when to use it.

Same here. This will be helpful to me. Welcome back!

I like HDR and get good results on my Nexus 6!

Yeah. I leave mine on 99% off the time unless I absolutely need the flash. Had the phone for about 5-6 months and have maybe used the flash 4 or 5 times. Via Nexus 6: "Takin updates for granted."

I personally don't use HDR much but well written article with useful information Posted Via The AT&T Note 4

The S5, Note 4, and upcoming S6 phones all have real time auto HDR that doesn't require multiple images and can be used with action shots. It's THE reason I bought the S5.

The article is good at explaining what HDR photography is in general. But, the latest Samsung phones seemingly do it differently - well, at least the user experience is different. Yes, it does real time auto HDR. I do not know the details on how they do it, but it is super fast, good for action shots and it raised my expectation on what I can get from a phone camera. Posted via the Android Central App

Exactly. On my Galaxy Note 2, I rarely ever used HDR, due to it's slow processing and ghosting issues. But on Note 4, it's totally different story. There is very little downside to using HDR all the time, and all shots I have taken whether it's outdoors or low light shots, came out significantly better with real time HDR mode on.

I leave HDR on 90% of the time when taking pics on my Nexus 5. Pictures taken without it are hit or miss, mostly miss. HDR gives me a little bit of consistency. Unless I absolutely need the flash, HDR is on.

Ditto. Though the article says otherwise, I use HDR even in night shots. It seems flesh out the image better than trying to shoot it in a night mode.

Good article. Thanks. I just know when to use hdr. Especially when not to use is the important thing I have learn today. Thanks again.. Posted via the Android Central App

Informative and helpful article, thanks Posted from België using my Note 4

Thanks Andrew - great article

+1 Posted via Android Central App on Nexus 7 (2013)

This was a fantastic explanation. I was using HDR for almost everything on my Nexus 5 because it's so difficult to get a good shot with this phone. But as the article said taking a picture of anything moving will not look pretty in HDR. But pretty much everything moving looks horrible on the Nexis 5. I am ditching my Nexus 5 for the S6 mainly for the camera. Posted via the Android Central App

Thanks, i thought HDR was just like a mode to add more light, lol Posted via the Android Central App

On my Galaxy S3 I was quite picky with when to use HDR, as it required a very steady hand and reasonable light conditions to avoid seeing the multiple-exposures overlapped. On the S5, it's so much faster at capturing the multiple exposures that this is almost eliminated and I use HDR pretty much all the time unless there are exceptional circumstances (particularly very low light conditions, as mentioned in the article although sometimes even this works better with HDR, possibly because the S5 camera is generally very poor in low light).

Very informative. After reading this, hopefully I will take fewer cartoonish shots in HDR mode. Posted via AC App on HTC One

I don't have HDR turned on on my.phone, but I do use Google Image's editor's HDR mode. You can change it's modes and intensity, so pictures look more natural than straight from the camera.

Never tried the Google editor, but I'll have to check it out now. Thanks for the tip!

I have the Note 4 and I didn't even realize the tech involved with HDR and the strides taken to advance this amazing feature. Very well written article! Posted via the Android Central App

This article feels like it was written for me. Thanks! -- RCA Voyager

Thanks for giving me some insight on the use of HDR. The button on my #LGG3 is less frightening now.

HDRlog, a young innovative company is proud to announce the release of HDRinstant 2.0.
The software allows professional and amateur photographers to extract stills from video clips and turn them into high quality photos, even if the moving scene is shot in bad lightning conditions.
HDRinstant makes it easy to capture the famous "decisive moment" which is, according to Cartier Bresson, the mark of great photography. This new technique together with 4K video, is called "Lucky Imaging".
HDRinstant has been developed to help professional and hobbyist photographers/videographers in all types of scenes. For instance the software particularly improves the shooting for aerial, wildlife and wedding photography. In addition to working with video clips, HDRinstant also works with series of camera images shot in high-speed burst mode.
The software is from now on a Freemium model, with three different versions.
The free version allows extracting images from a video, computes sharpness, and applies a tone mapping algorithm. The Light version adds new functions to improve image quality, such as good exposure, color rendering, sharpness, and offers 3 different tone mappings using more presets. The Professional version gives access to HDR image creation. This High Dynamic Range imaging patented algorithm uses the neighboring frames of the favorite image to get the best from the video footage.
The software features some new items:
Improved design and ergonomics Reduced computational time More tone mapping algorithms
HDRinstant is a standalone for Windows and Mac. A single user-license for the Light version costs $25(US) and the Professional version costs $89(US). Currently, the Professional version is available at special introductory price of $49(US) until December the 31st, 2015.
For more information, or to download the trial, visit http://hdrinstant.com
The press kit, containing all press materials like photos, is available at http://hdrinstant.com/pr-dec15
About us: HDRinstant software is developed by HDRlog sarl. CEO doctor Jacques Joffre is an experienced photographer and co-founder of Photomatix Software.
Android Central Newsletter
Get instant access to breaking news, the hottest reviews, great deals and helpful tips
Thank you for signing up to Android Central. You will receive a verification email shortly.
There was a problem. Please refresh the page and try again.