The Twelve South PowerPic is one of the nicest wireless chargers on the market so far — primarily because you can't tell that it is one! This wireless charger is built into a modern 5x7 photo frame, helping to keep your favorite memory close and your phone fully charged up. While it normally sells just under $80 on average at Amazon, today you can pick up the PowerPic in your choice of Black or White for just $49.99. That's a match of the lowest price we've ever seen it reach and $40 off its full cost.
This Qi-certified fast wireless charger powers compatible devices such as the latest Samsung Galaxy phones at up to 10W, while the newest iPhone 11 models all the way back to the iPhone 8 will charge at 7.5W. The picture frame is crafted from premium New Zealand pine and has a ledge to safely hold your device. Simply place your phone up against the PowerPic's glass to begin charging.
Picture Perfect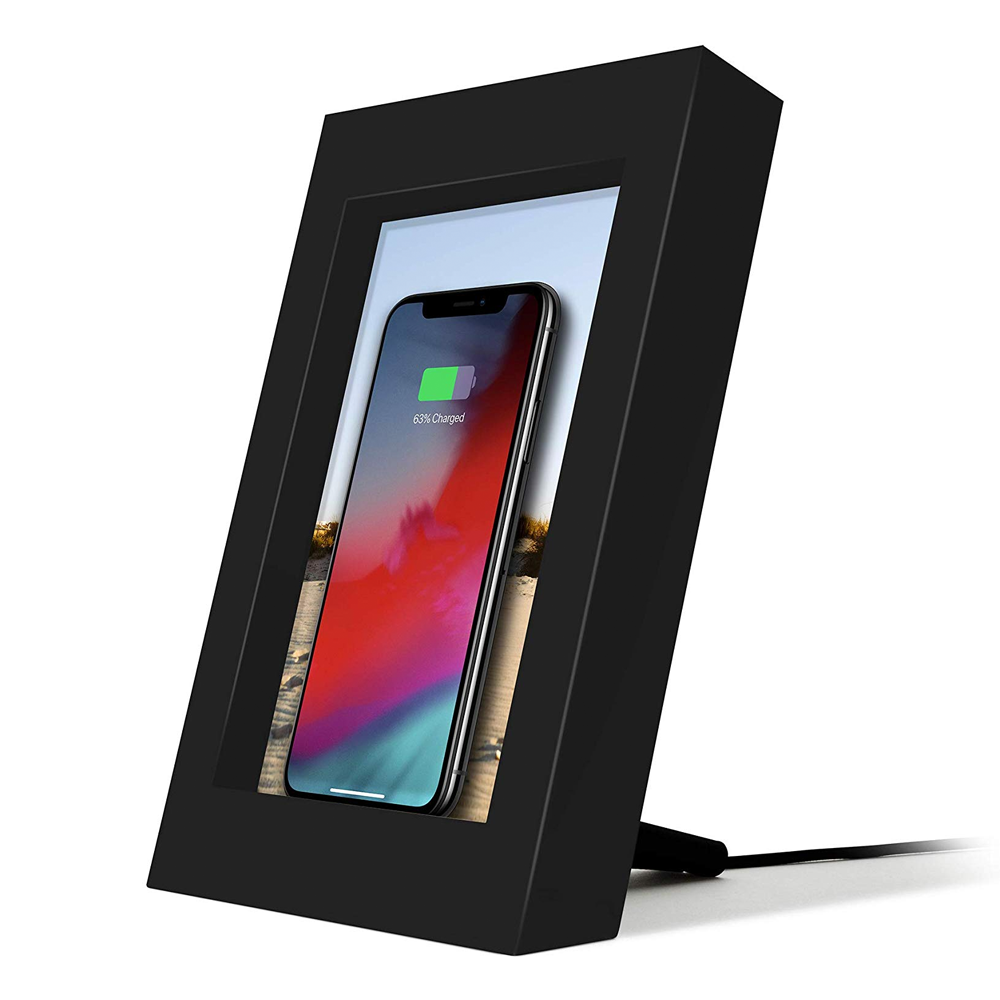 Most wireless chargers are pretty basic looking, but Twelve South's PowerPic is designed as a photo frame and can hold any 5x7 picture. Sitting your Qi-compatible phone on its ledge will wirelessly charge your device at up to 10W.
$49.99 $78.27 $28 off
Twelve South includes a USB-C to USB-A cable with the PowerPic's purchase, though you'll need a way to power it up. If you don't already have a USB wall charger handy at home, you should add one to your cart so you can have a dedicated charger for this device. You could also keep it plugged into your computer's USB port.
The PowerPic can charge through most phone cases up to 3mm thick and isn't compatible with devices that are more than 6.5 inches tall. There's also an integrated status light which lets you know if a foreign object has been detected between your device and the PowerPic which could affect charging.
We may earn a commission for purchases using our links. Learn more.