Traveling to India? Here's how you can pick up a local SIM card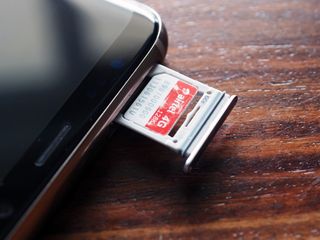 India's handset market is seeing a meteoric rise thanks to a wave of affordable devices and wide availability of 4G data, and with the country becoming a mobile-first market, having a local SIM card is mandatory for accessing the plethora of digital services available.
A local number comes in handy not just for staying connected, but also for undertaking basic tasks like payments and money transfers. The Indian government ran an initiative last year where it offered a SIM card from state-run BSNL for free for tourists entering the country with an e-visa, but that program was halted last December.
The best recourse for tourists visiting is to purchase a SIM card directly from a retailer in the city. But before we get to that, a primer on LTE bands in India.
LTE bands in India
If you're looking to use LTE in India, you'll need to make sure your phone has the following LTE bands: Band 3 (1800MHz), Band 40 (2300MHz), and Band 5 (850MHz). Band 5 is predominantly used by Jio, a recent entrant in the segment that has amassed over 65 million customers in the space of eight months.
Even if you don't have Band 5 support, you will be able to access LTE from Airtel, Vodafone, and others. BSNL — the service provider with the free SIM card on arrival — delivers LTE on Band 40 (2300MHz). Coverage varies wildly across states, so if you're looking for a detailed breakdown of the state of LTE in India, you should take a look at our detailed guide:
LTE in India: Everything you need to know
Picking up a SIM card from a retailer
Airtel is the leading carrier in the country, with a userbase of over 300 million subscribers. The carrier also has the most robust network for LTE, 3G, and calls. To pick up an Airtel SIM, you'll need to head to a retail store near your location with a copy of your passport, visa, and a photograph. You'll be able to walk out with a SIM card in under 10 minutes, and the number will be activated in an hour or two.
The carrier has very affordable tariffs, but not all plans are available in all regions. That said, you'll be able to select a plan that gives you 3GB of LTE data and unlimited calls within the country for as low as ₹300 ($6), with a validity of 28 days from the time of purchase.
Airtel is your only viable option for a local SIM card, as other carriers have fairly stringent requirements. Jio, for instance, requires you to submit details of a local reference as well as your residence details within the country. You won't be able to get a SIM card unless you submit these details.
Then there's Vodafone and Idea, which aren't worth your time. Neither carrier offers nationwide LTE coverage, so if you're looking to travel from one state to another, there will be times when you'll switch over to 2G.
Questions?
Got any questions or queries? Let us know in the comments below.
Updated in April 2018 with information on Airtel's documentation requirements.
Harish Jonnalagadda is a Senior Editor overseeing Asia at Android Central. He leads the site's coverage of Chinese phone brands, contributing to reviews, features, and buying guides. He also writes about storage servers, audio products, and the semiconductor industry. Contact him on Twitter at @chunkynerd.
Harish, my sister visited India last year and got a SIM and there was a lot of confusion about where she could use that SIM for data and where she couldn't. I don't know who the carrier was or any details (she can't remember) but it seems like she was told that it would be roaming in some places. Can you shed some light on that? If I travel to India, and go through Delhi or something and pick up a SIM, will it work in the entire country to provide me data?

Thankfully, we don't have roaming charges for data. You'll get LTE access throughout the country regardless of where you purchase the SIM card.

I picked up an Airtel Delhi pre-paid sim last time I was in India and it worked flawlessly in other states while I traveled. LTE data and voice worked well.

Can you get the free SIM if you have a business visa? My verizon work phone works well in india when trying to call back to the US but trying to reach local numbers or send local text is inconsistent. having a local sim would be nice.

Yep. As long as you get the e-visa, you'll be eligible.

I believe the evisas are only given to tourists not for business visas. The pre-visa questionnaire one fills out for the evisa should answer the question better.

I will be traveling this May 12 and i have Evisa, where can i get the free sim so i can connect to data internet?

Just to throw it out there, if you find obtaining a local SIM to be a hassle.... As a recent visitor to India, my US T-Mobile S9+ on the Simple Choice plan worked flawlessly on 4G roaming off Vodafone India. They say free data roaming at 2G or 3G speeds but I got 4G most of the time. You must turn on data roaming on the phone. In instances where you need 4G LTE speeds, you can also subscribe to T-Mobile's 1GB data passes for $10. You can do it over the phone's browser while there and it's activated after a simple reboot. PS: At no cost, you can use the T-Mobile app on your phone to unlock it temporarily in order to use a local sim.

This was helpful, thanks arundc! I have T-Mobile and I think I'm on an older plan which allows 2G for free while traveling. I'm not expecting more than 2G but fingers crossed. I'll also look into the T-Mobile 1GB data passes, but at $10/for 1GB it seems getting Vodafone for $6 for 3GB is the better bet, even if I lose my T-mobile number in the process.

Airtel is best. I always use this airtel for the overseas and in india as well. Mitul
http://www.protonbits.com

Was there in November 2017. Free tourist SIM scheme looks like is no longer running...

Seems like an advertisement for airtel.. Vodafone India has good LTE coverage in Central, Northern and Western India... Don't have an idea about down south though
Even in many parts of hilly uttarakhand where i travelled few months back, vodafone had good LTE coverage.. Parts where jio had no coverage at all

Not able to get a local sim at the airport is definitely frustrating. I could not get that last time (2016) and Fi did not work either at Kolkata airport.

How is Google Fi coverage in India?

This must be a joke! You need a valid local contact's number in order to apply the data package. Who in the world had a "local contact" when you are new in town!!!!

i was there in salem tamilnadu and bangalore oct 2017.. ..in salem everyone asked for Aadhar to get a SIM..and i dont have one..and in bangalore based on this article went to a airtel store and they took a copy of my passport and gave a SIM..i did not realise why they asked for a local contact..and just gave a number, later realised they use that to verify and then activate the SIM..so in short foreign travelers still dont have convenient ways to have a SIM as of OCT 2017, not sure anything progressed recently. without a local number u cant book ola car service or few other critical things u want to do to be independent...with so much things are done modern and fast these days in india. looking forward to have this facility enabled for the convenience of people from other countries.

Hi, I am thinking of traveling to India for the first time. I'm a digital nomad and want to assure I can secure a safe connection for my work. With Airtel can you tell me if the 3GB LTE is an unlimited plan? (unlimited as in doesn't slow down after a few gigs and has has no data limit). Also do you have any idea the download / upload speed? If you happen to know any of this it would be the biggest help! Thank you so much!
Android Central Newsletter
Thank you for signing up to Android Central. You will receive a verification email shortly.
There was a problem. Please refresh the page and try again.