The top Epic 4G Touch forums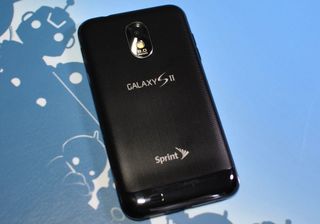 So you've got your Sprint Epic 4G Touch, eh? Or maybe you're still looking. Either way, we've got everything you need to know in our Epic 4G Touch Forums. Here are but a few of the top threads:
[Read Me First] Epic Touch 4G Tips
And that's just to get things started. Be sure to stop by!
and tell us if the gps works correctly?

My GPS was not working initially. I failed to notice any problem because of good Cell Tower and WiFi position updating. I went overseas and w/o 3g, 4g or wiFi I noticed no GPS updating in Google Maps.
I talked to a sprint level 2 tech and was given directions for a soft boot which fixed the GPS and suddenly started showing me satellites in the GPS apps that have that ability.
The soft boot is entered as phone number: ##72786#. This takes you to an MSL entry screen. Sprint will provide you with the MSL for your phone. Follow the directions and a couple of reboots later you are good to go.

Isn't the processor different from the other providers? Or, is the T-Mobile version that has a different processor?

TMo is using a different processor...

What a piece of shit... http://www.youtube.com/watch?v=8pMLxyThxEk
Android Central Newsletter
Get the best of Android Central in in your inbox, every day!
Thank you for signing up to Android Central. You will receive a verification email shortly.
There was a problem. Please refresh the page and try again.