Onyx Boox pulled all the stops to ensure the Tab Ultra C is powerful, multi-functional, and non-distractive. It's a fine-tuned tool that allows you to focus on your work without any interruptions, but it also doesn't leave you feeling maimed or cut off from any modern digital tools of your trade. From reading and writing to creating sketches and doing online research, the Onyx Boox Tab Ultra C is incredibly good at what it's built for. Although it has unbarred access to the Google Play Store and runs Android 11, you cannot expect it to serve as a full-fledged Android tablet.
Pros
+

Stunning eye-friendly 10.3-inch Kaleido 3 colored E Ink display

+

Pen2 Pro stylus with 4,096 pressure sensitivity levels

+

Android 11 with Google Play Store

+

Fingerprint sensor built into power button

+

16MP rear camera

+

6,300mAh battery lasts all week long and then some

+

Stereo speakers, mic, and microSD slot

+

USB-C fast charging

+

Unbelievably slim and lightweight design
Cons
-

No IP rating

-

Keyboard case needs to be bought separately

-

Not all Android apps aren't optimized for the tablet

-

Still not as snappy as a full-fledged Android tab
Why you can trust Android Central Our expert reviewers spend hours testing and comparing products and services so you can choose the best for you. Find out more about how we test.
Onyx Boox creates intriguing e-paper devices with both colored and B&W displays in all sizes. The brand's flagship E Ink tablet series features the Tab Ultra and Tab Ultra C, its colored counterpart.
Android Central's very own Andrew Myrick recently reviewed the Onyx Boox Tab Ultra and commended it for its prowess. After spending a good few months with the Onyx Boox Tab Ultra C, I cannot help but agree with him. These are some fine e-paper devices, and we have nothing but praise for them — except in a few minor areas.
Not only did I put the Tab Ultra C to the test as a full-time working adult, but I also reviewed it from the perspective of a college-going student. The timing couldn't have been more perfect as I just decided to pick up school again. So, here's how the Onyx Boox Tab Ultra C has fared in my experience.
Price and availability
The Onyx Boox Tab Ultra C was announced in January 2023 and went on sale in May 2023. It is the colored version of the brand's other flagship tablet, the Onyx Boox Tab Ultra. A third e-ink tablet called the Tab X was also released alongside the Tab Ultra C.
You can grab the Tab Ultra C from Onyx Boox itself or any major retailer such as Amazon or Best Buy. The colored e-paper device starts at $599.99 and comes with the Pen2 Pro stylus. A keyboard case can be bought separately for another $110. It's the same magnetic "Three-fold Case" that's compatible with the B&W variant of the tablet.
All you could ask for in an e-paper device
Onyx Boox does not intend to compete with the likes of the Samsung Galaxy Tab S9 or the Apple iPad Pro in any way, as tablets such as the Tab Ultra C are meant to be e-readers with extra capabilities. These tabs have E Ink displays, and as such, you're meant to use them for hours on end without feeling eye discomfort and without having to charge them constantly.
With that in mind, the Onyx Boox Tab Ultra C is an absolute beauty. The 10.3-inch Kaleido 3 E Ink color display has adjustable front lights, an anti-glare finish, great stylus response with support for 4,096 pressure levels, and adjustable brightness and contrast settings. It looks very much like printed paper, with the huge advantage of being kind to the environment because you can reuse it again and again instead of dumping it in the bin once the pages run out.
It's hard to get over the sleek metal body that weighs only 480g. Even with the magnetic stylus and keyboard case, the Tab Ultra C doesn't feel bulky or heavy in hand. The dual speakers, microphone, microSD card slot, and USB-C port are all placed in just the right places. You even get a fingerprint sensor built into the power button, and it works nicely.
There's no volume rocker, but that's easily replaced by swiping up and down along the left and right bezels. The same can be done to adjust the brightness, plus you can customize this function.
Image 1 of 3
The Tab Ultra C has a 16MP rear camera that's meant to scan documents, which you can then edit, annotate, and convert on the tab. Although it's not meant to be used as a camera, you can easily download any camera app from the Play Store and use it to snap pictures. I actually did this just for the fun of it and it works alright. The image quality is pretty trash, but it's still good enough to scan documents.
See, that's the thing about the Onyx Boox Tab Ultra C. It's not supposed to do certain things, but the fact that you can just makes it so much better. For instance, videos are horrendous, but being able to play them is nice. You can install virtually any Android app on the Tab Ultra C, and it might just work, even if it looks awful. This isn't something any other e-reader or e-note offers you as companies like Amazon and ReMarkable lock up their e-paper tablets and restrict users, preventing them from experimenting and pushing those devices to their limits.
Image 1 of 2
Since there's Bluetooth 5.0 and Wi-Fi onboard, you can download, browse, and stream anything from the internet. I thoroughly enjoyed adding Google Drive, Spotify, and the Kindle app to the Onyx Boox Tab Ultra C.
And there are additional tools built into the UI that take things to the next level. The Tab Ultra C has really cool and practical tools like screen recording, screencasting, and a split-screen mode. You can disable touch detection from the Control Center, which appears when you swipe down from the top-right side. The tablet detects when the magnetic keyboard is attached and automatically connects to the tablet. It detects the orientation and changes it, too.
At all times, the Tab Ultra C gives you complete control over the display's color temperature, contrast, brightness, saturation, depth, and more. You can manually force the screen to refresh if there's any minor ghosting, and there's even an airplane mode to turn off all the connectivity modules, just like any other modern mobile device. If you want additional accessibility, you can enable the navigational ball that sits on top of all apps and menus. Just like tiles in the Quick Settings menu on Android, you can edit the Control Center of your Onyx Boox Tab Ultra C.
If you don't feel like 128GB is enough, you can always use a USB-C thumb drive or a microSD card with the Onyx Boox Tab Ultra C. The onboard stereo speakers are decent and work well for audiobooks and podcasts. You can also connect wireless speakers or headphones as well, thanks to Bluetooth.
The 6,300mAh battery goes on and on for one and a half to two weeks with heavy use. You get USB-C fast charging when that runs out, so topping it up is no trouble at all.
The native reading app is excellent and supports a ton of file formats. You'll like the native writing app as well because it has a lot of presets for different types of notebooks and has plenty of tools. The OCR, or optical character recognition, is particularly good, and just the fact that the Tab Ultra C has this feature sticks it in the face of popular competing products like the Kindle Scribe.
Speaking of OCR, the Onyx Boox Pen2 Pro is an exceptionally comfy stylus to use. The pressure sensitivity and tilt detection are fantastic, it has an ergonomic grip, and there's an eraser on the back of the Pen2 Pro. Since it's an EMR stylus, you don't need to charge it, and it works with almost all other Boox tablets with a Wacom layer on top.
Still not a full-fledged Android tablet
Despite all of its great skills and functionalities, the Onyx Boox Tab Ultra C is not a full-fledged Android tablet, and it never will be. You cannot expect it to perform as snappily as a regular LCD or OLED mobile device because e-paper displays are just not as advanced. The video playback is garbage, and many Android apps just aren't optimized for the Tab Ultra C.
All of these caveats are okay, as the Onyx Boox Tab Ultra C is not meant to be used in that way. However, this E Ink tablet definitely needs to be waterproofed. It lacks an IP rating of any kind, rendering it useless on a rainy day. I can't begin to express the level of anxiety I faced when it started drizzling during class, and I realized I did not have a waterproof backpack with me. Neither students nor working adults need or want such worries in their lives.
It's insane that a $600 tablet can be fried in the rain in this day and age. To make matters worse, this expensive Android tablet does not even come with the magnetic keyboard case. You need to spend another $110 to get your hands on the Tab Ultra C keyboard case, which is an excellent add-on for the tablet.
Competition
If you're bent on getting an e-paper tablet, the Onyx Boox Tab Ultra is a great alternative to the Tab Ultra C. It has exactly the same specs, but it costs nearly $100 cheaper, though you do have to trade off a color display for that price.
The Amazon Kindle Scribe is another decent E Ink tablet that comes with a stylus. Although the $340 Kindle Scribe is a lot cheaper, Amazon restricts access to the Play Store, severely limiting the capability of the device. So, it really isn't a proper competitor for the Onyx Boox Tab Ultra C.
Of course, you can always forgo the e-paper aspect altogether and opt for a flagship Android tablet like the Galaxy Tab S9 or something cheaper like the Amazon Fire Max 11. Both tabs support styli and keyboards, but they don't have batteries that last for weeks or paper-like displays that are easy on the eyes.
Should you get it?
You should buy this if...
You want a no-holes-barred E Ink tablet
You need expandable storage
You want keyboard and stylus support
You want unrestricted access to the Play Store
You want a colored e-paper display
You want week-long battery life
You shouldn't buy this if...
You need something snappy like the Tab S9
You don't have such a big budget
You want something waterproof
The Onyx Boox Tab Ultra C is versatile, non-intrusive, focus-oriented, and non-distractive. The reading, writing, and other productivity use cases are excellent for work and studies, so much so that the tab has become my steady companion to class over the past few months. In fact, I wrote this review almost entirely on my test unit of the Tab Ultra C.
It's so easy to depend on the Onyx Boox Tab Ultra C as a student or working professional. If your job involves high volumes of writing, annotating, or reading, it's the perfect companion accessory. The tablet's ghosting issues and performance have been markedly improved over preceding generations of Onyx Boox tablets.
All things considered, this is the ultimate E Ink tablet on the market right now. If you've got the money for it, go ahead and treat yourself. You won't regret it one bit.
The best e-paper display
Onyx Boox has finally done it. The Tab Ultra C is the perfect colored e-ink tablet, non-distractive but functional and very well equipped with all the tools and software compatibility you could ask for or need.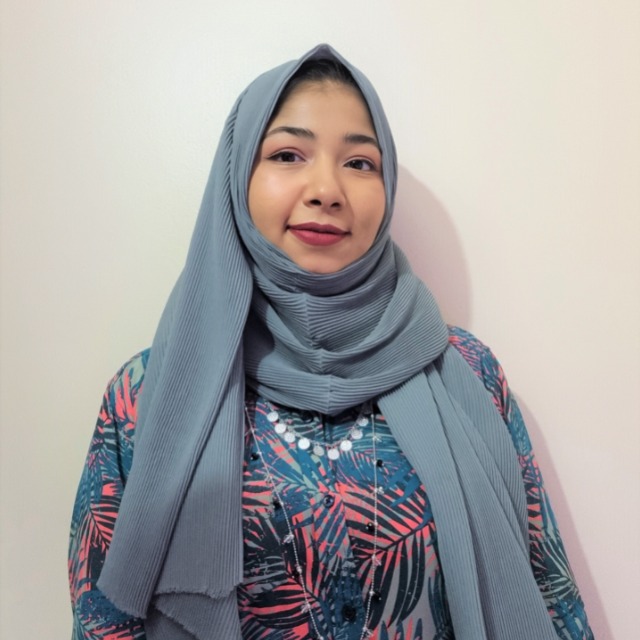 Editor — Accessories, speakers, and tablets
Namerah enjoys geeking out over accessories, gadgets, and all sorts of smart tech. She spends her time guzzling coffee, writing, casual gaming, and cuddling with her furry best friends. Find her on Twitter @NamerahS.