The Onyx Boox Tab X is what the Kindle Scribe should have been, but at what cost?
Onyx Boox did a marvelous job with the Tab X, but you're probably not going to buy it anyway.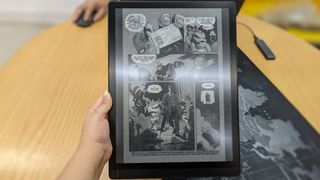 (Image credit: Namerah Saud Fatmi / Android Central)
If you haven't caught on already, Onyx Boox is slowly starting to make a name for itself in the e-reader and E Ink tablet space. The brand's products are generally expensive, especially when pitted against Amazon's cheap Kindle devices, but they more than make up for it in terms of specs. If you ever found your Kindle device to be extremely limited in functionality, an Onyx Boox is the way to go.
Just like all e-readers, Boox tablets have E Ink displays. This means you get weeks of battery life and a supremely comfortable viewing experience. Unlike most popular e-readers though, Onyx Boox devices come with Android 11 and the Google Play Store. This opens the door to limitless possibilities because it enables you to install any app you desire on your Boox device. That's a far cry from anything Amazon or Kobo gives you.
I have always been a big fan of Onyx Boox tablets because they offer all you could ever want in an e-paper device without being too distracting. If you want, you can access your email and browse the web, but it's not as easy. It's a great balance for a capable reading device that doesn't destroy your eyesight. Not to mention, all Boox tablets come with a battery-free stylus and optical character recognition, so you can take notes and automatically convert them into digital text.
We've reviewed a couple of interesting Onyx Boox tablets here at Android Central, including the Nova Air C and the Nova3 Color which come with colored e-ink displays. While the vision and innovation are appreciated, the contrast and sharpness of traditional B&W e-ink tablets are undeniably better, at least until the technology catches up.
Now, we've got our hands on the latest range of Onyx Boox tablets that was announced in January 2023. This includes the Onyx Boox Tab Ultra, Tab X, and Note Air 2 Plus. Today, I'll be taking a look at the top-of-the-line Tab X. If you're interested in the other two, don't worry. We have reviews lined up for the Tab Ultra and Note Air 2 Plus in the coming weeks.
Onyx Boox Tab X hands-on: The X is for eXcellence
Why you can trust Android Central Our expert reviewers spend hours testing and comparing products and services so you can choose the best for you. Find out more about how we test.
There are two sides to any story, and this rings true while testing devices hands-on as well. First, you've got your on-paper specs, and then there's the matter of real-life performance and delivery. In both regards, I found the Onyx Boox Tab X to be exceptional.
Inside the shockingly slim 6.8mm-wide body of the Tab X, Onyx Boox managed to cram a number of juicy fixtures and fittings. The enticing e-ink tablet has a lovely 13.3-inch E Ink Mobius display with a 207 ppi pixel density and 16 shades of gray. Words can't describe how gorgeous and truly paper-like the screen is. It has an anti-glare finish and a Wacom layer on top, so you can use any compatible stylus with it and not just the one that came with the Tab X.
With that stately size, you would expect it to weigh a whole lot more than all of 560 grams. It's amazing how sleek and lightweight this tablet is. I've eaten biscuits thicker than the Tab X. In fact, if tablets were biscuits, then the Onyx Boox Tab X would be a thin mint.
Image 1 of 3
Ghosting was a major issue with Boox tablets of the past, but the Tab X performs leaps and bounds better than its predecessors. This is largely because of the unnamed Qualcomm Snapdragon octa-core chipset that powers the rig, along with the tablet's 6GB LPDDR4 RAM and 128GB UFS 2.1 internal storage.
As I mentioned earlier, the Tab X runs a tweaked version of Android 11 out of the box. Onyx Boox is always rolling out meaningful updates to its devices. You still get the Google Play Store in all of its unrestricted glory, so you can install apps like Google Drive, Bilibili, Audible, Comixology, and even the Kindle app. Since the e-ink tablet has speakers, a mic, Wi-Fi, and Bluetooth, you can go all out and put all your favorite Android apps on there. Some good ones are apps for podcasts, news, note-taking, drawing, cloud storage, and music streaming.
If you're feeling particularly naughty, you could install YouTube or Netflix too. Although the Tab X isn't meant to be used for video playback, it's nice to have the ability to play around. You even get a screencasting feature and things like Boox Drop and Nearby Share make it super easy to send and receive files to and from the Tab X.
Anyone who is a student, professor, writer, editor, or someone whose job involves taking a lot of notes will make excellent use of the Onyx Boox Tab X. The native OCR is fantastic and the stylus feels really good against the E Ink display. Writing on this e-paper device is very satisfying. You also get voice typing in addition to typing and handwriting inputs.
Can you imagine that the Kindle Scribe does not even have OCR? Time and time again, I couldn't help but compare the two e-ink devices. While the stylus on the Tab X is sure to get a lot of use, the one on the Kindle Scribe is almost entirely wasted because you can't search your handwritten notes or export them anywhere in the form of digital text. The Onyx Boox Tab X on the other hand makes it so easy.
Image 1 of 2
The Tab X's ecosystem isn't limited like it is on a Kindle, you have a million ways to share stuff to and from it, and the text recognition converts the nastiest-looking doctor's hand into searchable text anywhere, whether it's in the search bar on an app or while taking notes. It's incredible.
Ironically, you can't purchase ebooks from Amazon on a Kindle but you can on the Onyx Boox by accessing Amazon on a web browser of your choice. This thing makes a Kindle look lame and severely outdated. Sorry Amazon, you have been outclassed.
Let's also not forget that the Onyx Boox Tab X comes with a USB-C port that supports OTG, so you can use a USB-C thumb drive to read or transfer data on your Onyx tablet. This is a cool feature that compensates for the lack of expandable storage. Let's be honest though, who needs more than 128GB on an e-reader slash note-taking device? You can also install your regular cloud storage app to expand storage, so it's very unlikely that anyone might actually use the OTG feature.
To put the final cherry on top, the gigantic 6,300mAh battery in the Onyx Boox Tab X lasts for weeks on a single charge. This is with heavy to moderate use with Wi-Fi and Bluetooth enabled, making it even more impressive. To borrow the words of Wiz Khalifa, all it does is win, win, win no matter what.
Onyx Boox Tab X hands-on: Should you invest in one?
The only reason why I would shy away from freely recommending this thing is the price. Clocking in at a hefty $880, that's a lot of money for an e-ink tablet. That's almost a thousand dollars, which would easily get you one of the best Android tablets such as the Samsung Galaxy Tab S8+.
If Onyx Boox were to reduce its prices just a tad bit, the world would forget Amazon's sub-par Kindle tablets exist. The only reason why Kindles have gotten so big is because of Amazon's dirt-cheap prices and the lack of any real competition. This utter state of monopoly may be good for Amazon, but consumers aren't getting much out of it. Competition is always healthy, as it pushes brands to do better.
To summarize, the Onyx Boox Tab X is amazing and better than every other e-paper tablet in every conceivable way. But, the elephant in the room is the gut-wrenching price tag attached to it. It makes me so mad just thinking about it. You could purchase a proper Android tablet or an iPad for the same amount of money, and those things are feature-rich and have gorgeous color displays.
If you've got your heart set on an e-ink device from Onyx Boox, I recommend the more affordable Note Air 2 Plus. It may not be as powerful as the Tab X, but it easily defeats the Kindle Scribe any day.
A bold move from Onyx Boox
The ludicrously expensive Onyx Boox Tab X is also ludicrously good at serving its purpose. Everything from reading to writing is an absolute delight on this Android-powered E Ink tablet, and there's no limit to what you can do with it. You're only held back by one thing: the price.
For
Unreal 13.3-inch E Ink Mobius display
Powerful internals and memory specs
Runs Android 11 and has Play Store
Speaker and mic
USB-C charging with weeks upon weeks of battery life
Battery-free stylus included
Sign up for Black Friday email alerts!
Get the hottest deals available in your inbox plus news, reviews, opinion, analysis and more from the Android Central team.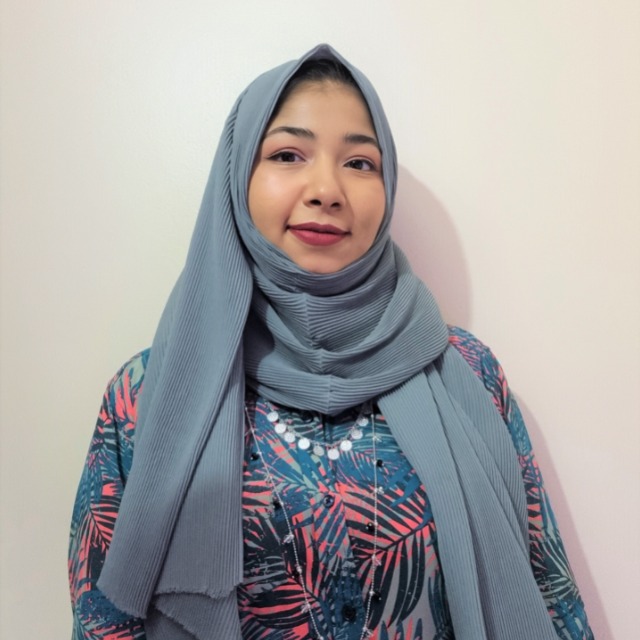 Editor — Accessories, speakers, and tablets
Namerah enjoys geeking out over accessories, gadgets, and all sorts of smart tech. She spends her time guzzling coffee, writing, casual gaming, and cuddling with her furry best friends. Find her on Twitter @NamerahS.
So many mistakes in this article.

1. It's not the midrange tablet, it is thier most expensive and flagship model with the most storage. It is the top of the range.
2. Kindle books are available on the scribe, they are not available for purchase on the android version of kindle (so that includes the boox app, but you can pullup a webpage on the boox and buy them).
3. The battery does not last two weeks, if you are using the browser, a few apps and giving moderate to heavy use you get about 2 maybe 3 if you are lucky days of battery.
4. The processor is not unnamed, a quick Google of the specs show it is a Qualcomm Snapdragon processor.

This device beats remarkable, supernote and scribe for filesyncing and working with anything other than purely taking notes and reading ebooks.
Ymmv.

Reply