The world of versatile E Ink tablets is continuing to grow, and the Onyx Boox Tab Ultra might just be the best of the bunch. It runs Android, meaning you have access to the Play Store, allowing you to download other reading apps instead of relying on the Onyx Boox Store. However, it's pretty darn expensive compared to the competition, and you'll have to pay even more if you want to pair the Tab Ultra with a keyboard. Even then, it's an incredible tablet that might just change the way you read books and take notes.
Pros
+

Stylus is included in the box

+

The display looks great, as long as you aren't on one page for too long

+

Keyboard Cover is incredibly comfortable to type on

+

Runs Android with access to the Play Store

+

Stylus is incredibly responsive when paired with the built-in Notes app
Cons
-

Pretty darn expensive

-

You have to pay extra for the Keyboard Cover

-

Not all Android apps are worth using

-

Occasionally, there is a bit of lag
Why you can trust Android Central Our expert reviewers spend hours testing and comparing products and services so you can choose the best for you. Find out more about how we test.
Over the years, I've had the opportunity to try out my fair share of tablets, many of which have run Android, but nothing quite like the Onyx Boox Tab Ultra. E Ink tablets have intrigued me, not just because of the ability to read books, but because they seem to be getting more and more useful every year.
The Onyx Boox Tab Ultra isn't your ordinary E Ink tablet, as it actually runs Android 11. This means that you aren't stuck with relying on Onyx's built-in bookstore, but can just install either the Amazon Kindle app or Google Play Books and have your entire library.
But there are a lot of different aspects of the Boox Tab Ultra to consider, besides just being an 11-inch e-reader. So let's dive in and see whether it's worth the money, or if you would be better served with something different.
Onyx Boox Tab Ultra: Price and availability
The Onyx Boox Tab Ultra retails for $599 and includes the company's Pen2 Pro stylus in the box. It's currently available at a variety of retailers including Best Buy, B&H Photo, and others.
Onyx also offers a magnetic "Three-fold Case" which retails for $50, and a Magnetic Keyboard Cover that comes in at $110. Neither of these are available with the Boox Tab Ultra, so you'll need to pay a bit more if you want the full experience.
Onyx Boox Tab Ultra: Impressive versatility
Versatile E Ink tablets are nothing new, as I've spent the last couple of years pondering whether I should pick up a Remarkable 2 for different reasons. But the inclusion of the Play Store with the Boox Tab Ultra really offers a different experience, especially for those (like me) who are easily distracted.
Instead of playing around with my home screens or trying to figure out whether I can use a tablet as a laptop replacement, the Boox Tab Ultra reminds me a lot of the original iPad. It's a device that you use to get one thing done at a time, instead of trying to split-screen windows or connect the tablet to an external display.
For me, the Boox Tab Ultra has turned into the tablet that I want to carry with me everywhere, even if I'm not using it to write. Between the magnetic pen and the Keyboard Cover, this tablet is almost my ideal device for sitting down and just writing. In some instances that's not exactly the greatest experience, as I'll end up pulling out my phone to look something up. But I've been re-teaching myself to not get inundated with too many screens.
Onyx Boox Tab Ultra: It runs Android
This brings me to my next point and something I've mentioned already, as this runs Android 11, complete with the Play Store. Because of that, I'm able to download my writing app of choice (Obsidian) and just start pecking away at the keyboard.
But what really "sells" this for me is the fact that I know I won't have much of an enjoyable experience trying to watch YouTube or Netflix on an E Ink display. Sure, it's possible but it's really not great and not something I'd recommend.
Maybe there's another app out there, similar to EInkBro for browsing, but I haven't found it yet. Speaking of which, that's another benefit of having Android on this tablet because I can install apps outside of the Play Store. Chrome works fine on the Boox Tab Ultra, but after discovering EInkBro while writing my Onyx Boox Leaf 2 review, I don't think I'll be going back to Chrome on here.
If there's one thing that using the Boox Tab Ultra has taught me, it's to slow down. The interface isn't fast and sometimes you have to wait a second for a swipe to be registered between screens. Suffice it to say, it's not like this is going to challenge the Galaxy Tab S9, let alone the iPad. But it's not supposed to.
Downloading apps from the Play Store is a "nice to have" and as I mentioned before, you probably won't be playing games or watching movies on here. It's an e-reader and a companion note-taking device, and it does those things extremely well. If anything, you'll want to reset your brain and think about using the Tab Ultra differently than your other devices.
Onyx Boox Tab Ultra: Ready to write
Adding another layer of versatility to the Boox Tab Ultra is the included stylus. I'm a huge sucker for pens and notebooks, always keeping one near me, even if it's just a stylus with the Galaxy Z Fold 5. It's one of the reasons why I wish Google would've included stylus support on the Pixel Fold, but I digress.
Onyx includes a note-taking app that's pre-installed, so you don't need to try and track one down that will work well with an E Ink display. It's been so good for me, that the Boox Tab Ultra now resides on the right side of my desk whenever I'm home. If I need to jot down a quick note of something to do or an idea to present, I can just write it down.
The latency is pretty darn good, and there are a bunch of different options in the app to customize things like the writing style, insert objects, and create different notebooks. For the sake of testing, I also downloaded Squid Notes and Google Keep just to see if there was any difference. Neither app came close to being able to match what the built-in Notes app offers.
Onyx Boox Tab Ultra: Not always ideal
To this point, I've been gushing pretty hard about the Tab Ultra, but there are still some things that I'm still getting used to or just don't like. For one, this is quite a hefty beast if you want to use it strictly as an e-reader. Don't get me wrong, it's a joy to use if I manage to find some quiet time and want to catch up on a book (or go through my read-it-later list.) But if you asked me to pick between this and either the Z Fold 5 or Pixel Fold just for reading, I'd go with one of the foldable phones.
Some of that also has to do with the "screen refresh" as you'll have to deal with a lot of fragmentation from content shown on the screen. Because of this, I've enabled the ultra-useful Navigation Ball, so I can get a clean background with just two taps.
Of course, that's just something you'll have to deal with when it comes to E Ink displays, but I still thought it was worth pointing out. And before you run to the comments, yes, I've tinkered with the built-in screen refresh tools, but I still feel the need to manually refresh the screen every once in a while.
Onyx Boox Tab Ultra: Reading experience
One of my biggest frustrations with the Boox Tab Ultra is the Boox Store itself. As I noted in the Leaf 2 review, the Boox Store is filled with many of the same books that never left the library shelves in school, unless you had an assignment due. Timeless classics for sure, but nothing that I've found even remotely interesting to read now.
Instead, I just fire up the Kindle app or Play Books and am on my merry way. But I will give Onyx some credit because it's beyond easy to transfer files to the Boox Tab Ultra thanks to the BOOXDrop app. Basically, you just turn it on, navigate to the website provided, and then select the files from the "host" device. And after a few minutes, they'll appear on the Tab Ultra for your reading pleasure.
Onyx Boox Tab Ultra: Keyboard gripes
Since I've spent so much time talking about the typing experience on the Boox Tab Ultra, let me touch on the Keyboard Cover itself. For one, I'm a sucker for a good chiclet-style keyboard, and I think Onyx almost nailed it. The key travel is chef's kiss, and I don't feel the same type of pain that I do when I use Samsung's Book Cover Keyboard or the "Butterfly" keyboard from the old MacBook Pro.
However, if there's one thing that I would've liked to see Onyx implement, it would be backlit keys. It's fine just typing at a coffee shop or at my desk in my office, but I'm not really a big fan of relying on the tablet's backlighting to make sure I'm hitting the right function key combination.
This one's a bit more of a nitpick than anything else, but I also wish the Keyboard Cover allowed for different angles. There's only one angle that you can use with the Tab Ultra, which is fine for most scenarios, but another angle would've been nice. This probably has to do with the fact that the keyboard attaches to the tablet using POGO pins, but still.
Worse comes to worse, you can just pair a Bluetooth keyboard with the Tab Ultra and use a stand or the company's folio case. Then again, I might be in the minority for those who will actually use the Tab Ultra for work as opposed to just using my computer.
Onyx Boox Tab Ultra: The competition
When it comes to the Onyx Boox Tab Ultra's competitors, the most obvious option is the Remarkable 2. Unlike the Tab Ultra, it doesn't run Android meaning that you won't have the luxury of installing the Amazon Kindle or Google Play Books app. But you could make an argument that the popularity of the Remarkable tablets opened the door for Onyx and others to expand the world of E Ink tablets. That being said, the Remarkable 2 has been out for more than three years, and we don't know when/if a successor will be released.
Amazon finally got in on the E Ink tablet fun with the release of the Kindle Scribe in late 2022. This obviously makes it so you can have instant access to your Kindle library, but you're out of luck if you use Play Books. Even still, the Scribe seems to be a pretty good option, especially if you want a Kindle Oasis with a stylus.
Onyx Boox Tab Ultra: Should you buy it?
You should buy this if:
You're looking for productivity-focused E Ink tablet.
You want a tablet that is great for writing down notes or marking up documents.
You want an E Ink tablet that also has access to the Google Play Store.
You shouldn't buy this if:
You're on a budget.
You're looking for a general-purpose tablet.
I can't stress enough how much I've enjoyed using the Onyx Boox Tab Ultra. There are definitely some quirks, but if you temper your expectations, this E Ink tablet can really transform the way you do different tasks. And you don't even have to worry about converting or transferring files, as you can just install your reading app or service of choice from the Play Store.
That being said, the Boox Tab Ultra does cost a pretty penny, and while Onyx includes a stylus in the box, you'll have to pay even more if you want the keyboard. At that point, you might be better off just grabbing the Remarkable 2, or even an iPad paired with an Apple Pencil.
Not only is the Onyx Boox Tab Ultra great for sitting back and reading your favorite books, but it's quite a bit more versatile than that. For one, you can use it to annotate documents or write down notes with the included stylus. It also runs Android, meaning you aren't limited to what books you can read or trying to figure out how to convert files.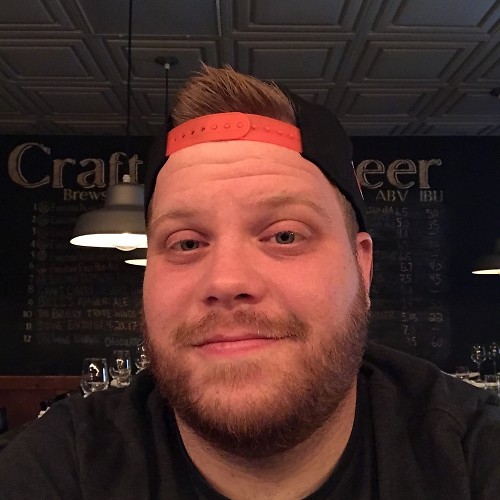 Senior Editor - Chromebooks, tablets, and wearables
Andrew Myrick is a Senior Editor at Android Central. He enjoys everything to do with technology, including tablets, smartphones, and everything in between. Perhaps his favorite past-time is collecting different headphones, even if they all end up in the same drawer.