Galaxy S6 and S6 edge users on T-Mobile are finally getting Android 7.0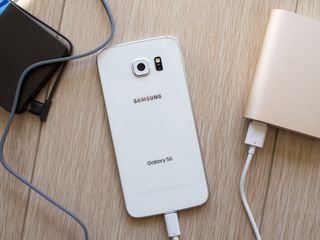 The Galaxy S6 and S6 edge may no longer be the two most popular Samsung smartphones, but if you're still holding on to one of the two and you're on T-Mobile, you're due for an update. Both devices are officially getting Android 7.0 Nougat, which includes interface tweaks, Android's multi-window mode, and Doze capabilities. You're still a few minor iterations behind the very latest version of Android, but at least the 2-year-old device has a few more months of relevance before you retire it.
Those of you holding on to the mega-size Galaxy Tab S2 purchased from T-Mobile will also see the Nougat update hit the tablet device. And note that if you're holding onto a regular, non-contracted Tab S2, there might be an Android 7.0 update waiting for you.
Software updates are always good news, especially if the updates are for the near-latest version of Android on an aging device. For many, the update to Nougat could be enough to help spark a bit of new life in a device that's still chugging along, even after a year and a half of constant usage. There's no word on whether the old Galaxy S6 and S6 edges on T-Mobile will still receive their security updates, but at least this is enough of an update to tide you over until you can commit to another two years of monthly payments for a new device.
Those of you with other U.S. carriers, including Verizon and AT&T, who are still waiting on Nougat may have missed the update when it hit earlier this year.
Get the Android Central Newsletter
Instant access to breaking news, the hottest reviews, great deals and helpful tips.
Florence Ion was formerly an editor and columnist at Android Central. She writes about Android-powered devices of all types and explores their usefulness in her everyday life. You can follow her on Twitter or watch her Tuesday nights on All About Android.