T-Mobile extends 'Never Settle' trial offer for Verizon customers through June 27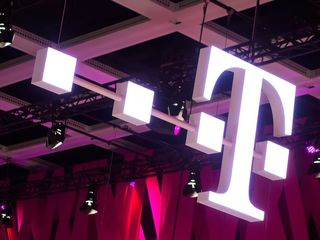 Early last month, T-Mobile fired a salvo at the competition by offering Verizon customers a 14 day trial of the un-carrier's service. The offer was meant to expire on May 31, but T-Mobile has extended it through June 27.
The "Never Settle" campaign allows Verizon customers to port their numbers to T-Mobile with free service for up to 14 days. When the trial is over, T-Mobile will cover Verizon's early termination fees up to $650 for those who wish to decide to go with the un-carrier. If a customer decides T-Mobile isn't for them, the carrier will also refund any fees, including Verizon activation charges.
Android Central Newsletter
Get instant access to breaking news, the hottest reviews, great deals and helpful tips
T-Mobile doesn't it get. Their coverage isn't as good as Verizon. I'd switch in a heartbeat if they had better coverage.

That's how I felt until I switched, but I live in a big city. Posted via the Android Central App

Exactly, it's all about where you spend your time. I've always lived in big cities, but I used to travel to the middle of nowhere for work every week. At that point, T-Mobile was not even on my radar. But now that I spend all my time in cities, TMo is a WAY better value than AT&T is. Posted via the Android Central App

T-mobile may be a better value but AT&T'S coverage is alot better. You get what you pay for. BTW my AT&T bill is $150 a month for 2 lines and 10 GB of data it also includes a phone that's on their Next program. My friend works for corporate so I get a little discount :) Posted Via The AT&T Note 4

For some people T-Mobile rocks. I am such a person. I don't go anywhere that T-Mobile or a roaming partner isn't available. My Tmo bill is $189 and that is for 5 phones a Tablet and a wearable.
1 line is unlmited and the other 4 each have 2.5gigs.
The Tablet has 5GB 2 phones are financed also. So to say I am very happy with my service would be an understatement.

I so agree. Coverage is perfect in Philadelphia where I live and still very good in surrounding areas eg. Delaware and New Jersey. Coupled with true unlimited, no throttling data and free 3g/month of data for hotspot tethering. And....I'm saving $30/month with T-Mobile. No brainer. Oh and its the fastest network of all 3. Tried and tested. Gf has Verizon. Verizon will also charge you $10/GB of data each time you go over your paid allotment. Ewe gross. T-Mobile just slows you diwn, albeit to a crawl but at least your not stuck with nothing or paying those rape charges.
Don't be foolish, switch and save and then return after T-Mobile catches up and raises prices ;)

I live in Northeast Philly. I don't have any issues with service when I go down the shore it works great, when I was with Verizon my data speeds were at a crawl. Posted via the Android Central App

Their coverage isn't even close.

My wife and I looked into this promotion but it was actually going to cost us more than what we pay with Verizon. That didn't even include the phones either. We got a Moto X and Galaxy S5 when we signed our 2 year contract with Verizon last year for almost free. From my experience TMobile definitely isn't any cheaper.

In the area I live in it just as good as Verizon. I wonder if illiterate people get the full effect of alphabet soup

For 15 years I was with Verizon. Then almost a year ago I switched to T-mobile because they allowed me to add my stepson onto my account and not kill my bill (though the price they gave to me was a complete lie). Anyway less than a year later my family and I have switched back to verizon because T-mobile was so horrible.
1) I don't live in the country or the boondocks. I live in the suburbs next to two major cities and their coverage is spotty at best. They got more holes in their network than Swiss cheese. Verizon at least works all the time. 2) The data throttling crap gets old real quick. I rather be charged an overage charge them have my data turned down to a crawl. 3) My friends on T-mobile or who had T-mobile at one point had warned me that if I switched be ready for billing problems. Every month it seemed as if my bill had some new out of the blue charge on it. If they screw up the first thing they say to you is "well you don't have a contact with us" 4) Their staff is unprofessional, rude, unhelpful, and don't even try to help you half the time. I wouldn't recommend T-mobile to my worst enemy. Funny thing is that most of my friends that I asked about the service before I switched, not one of them gave the service a really strong positive review. The fact is that it doesn't matter what deal they offer, it isn't worth the piss poor services you are going to have to take to get it. The bad network just adds insult to injury. Posted via the Android Central App

What city do u live in ? Posted via the "None-Ya" app

South Orange NJ Posted via the Android Central App

1/2 the price, 1/2 the service #fail Posted via the Android Central App

@Billylikes that's sprint....Tmobile is #3 for a reason Posted via the "None-Ya" app

Yes, and that reason is guerilla marketing. Posted via the Android Central App

I just finished a T-Mobile test drive. I was with them until the Moto Droid was released and switched to Verizon. Cell service on the test drive shows that T-Mobile's network in my area hasn't changed. Dropped service completely at least seven times on my way to and from work. It also still doesn't work in buildings. Verizon seems to works every.

Well, T-mobile works great for me everywhere I go in Connecticut. Posted via the Android Central App

This promotion will be a huge failure as Verizon's coverage is far superior to T-Mobile. Yes it may be ok in the city limits but is terrible in rural areas. Give it up John you will remain the #3 carrier until you improve your coverage map. I rather pay more money and know my phone service is great everywhere I travel. That's why I will continue to stick with AT&T. Posted Via The AT&T Note 4

Considering that T-Mobile is STILL adding more customers than any other carrier while keeping their churn low, it appears that in spite of comments like yours, T-Mobile should continue doing exactly what they are doing. Posted via the Android Central App

They are adding more customers because their plans are cheaper and their coverage is decent. But if travel as I do then it's not worth it. I can afford to pay more for AT&T and know I have coverage wherever I go. Plus even with all the customers they added they are way behind AT&T and Verizon. Posted Via The AT&T Note 4

Well tmobile is number 3.....at least they do offer a great value. I have friends who have verizon and they hate that in Portland Oregon, I get better service indoors and outdoors then they do. I have tmobile, so no verizon is not always the best. Posted via the "None-Ya" app

Ok but that's in one area but overall AT&T's and Verizon's coverage map is much larger then T-mobile's. This is important to people that travel like myself.
I live in NYC and people who travel to Long Island which isn't far from the city limits complain of poor coverage. Verizon and AT&T don't have this issue. Yes if T-Mobile is great in your area and you never leave your state then its worth it to stick with T-Mobile Posted Via The AT&T Note 4

People who say T-Mobile doesn't work in buildings are flashing. I live in a suburb outside of Boston, T-Mobile coverage is fantastic, strong signal everywhere including the Boston transit, logan airport and yes inside buildings. I have never lost signal, my work is all based in and around this area, I had Verizon, I dropped them not to save money but my data speeds were much faster and real unlimited data without speed throttling. Throw in free tethering and you just can't beat that with a long stick. Thank you T-Mobile, Thank You John Legere. Posted via the Android Central App

I have heard all cell coverage sucks in the Boston area... Posted via the Android Central App

Its common practice for T-Mobile to loose signal inside buildings.

If you have a phone that supports LTE on band 12 (and live in an area with band 12 LTE), it's not too much of an issue. TMo hasn't done a good job of making sure that their phones support band 12, though. But for that reason, it seems like this update will be huge for TMo Z3 users. Posted via the Android Central App

I live in an active band 12 area. They're not deploying it in many places where it needs to be. I still fall back to edge when I walk into buildings.

Everyone who has T-Mobile works within 30 min of their house in an office building and never leaves a major town. I can drive from Minneapolis to Saint Louis and never drop a call, VoLTE and Hotspot on.... I will give T-Mobile credit in major cities, just everywhere else sucks. No one can argue better coverage over vzw. Posted via the Android Central App

In Minneapolis T-Mobile and Sprint destroy AT&T and VZW in my experience. (Duluthian on AT&T like every other person who lives here) Nexus 5 GoPhone

If you travel a lot, go with Verizon. If not, go with T-Mobile... It really is that simple. Posted via the Android Central App

Ac needs a thumbs up or thumbs down for comments. Hello Phil n jerry... Posted via Android Central App

Look over there... on the right... where I just down-voted your comment. Neat, huh?

He's on the app Posted via Galaxy Note 3

His signature must have confused him.

AC needs a lot of things, like comment notifications. Posted via the Android Central App

Switched to T-Mobile a month ago and never have had a problem. Fast 4G LTE speeds and great voice quality and coverage. Posted via the Samsung Galaxy Note 4 running Lollipop 5.0.1 on the T-Mobile Network.

You get what you pay for:) Posted via the Android Central App

OnePlus is NOT happy... Posted via my Nexus 6 from the Android Central App

Except OnePlus owners DO settle. Trust me, I own one Posted via...The One

I drove through at least 12 cities in Minnesota last week, including farm areas, and my T-Mobile 4g LTE never lost signal. My wife has AT&T and she lost signal a couple times. Even at work with thick concrete walls, a lot a my Verizon toting friends can't get a signal when my phone has full bars. T-Mobile is great in Minnesota. They're #3 for a reason. Posted via my Note 4...(AC App)

VZW's indoor coverage sucked when I had them. AT&T's was much better than VZW's, and leagues better than TMo's. Posted via the Android Central App

So much BS. Posted via the Android Central App

I drive through metro Minneapolis and fall to edge. Stop lying. Posted via the Android Central App

Not in Duluth. Nexus 5 GoPhone

A lot of people are just brainwashed by marketing, and ATT & Verizon are by far the biggest marketers, just like Apple, marketing. Posted via the Android Central App

It's a great idea. I wonder if it's working.

Maybe one day we can choose a carrier and not have to worry about coverage, in a parallel universe lol I live in southern Alabama where you have no Sprint whatsoever and T-Mobile if you are lucky, AT&T and Verizon both have their high and low spots, just up the road from where I live there is a good stretch where neither of them work and many people still use the regional iDEN carrier SouthernLINC who often has better coverage than the two top carriers here and is also working on LTE, I am eager to see what their LTE network will be like Posted via my Moto G 2nd gen

@Cytay, the iden network has been decommissioned and is no longer online Posted via the "None-Ya" app

Nextel has but SouthernLINC still uses it for their own network until they get LTE up, I work for a SouthernLINC dealer lol Posted via the Android Central App

@cytay....wow just did some research on that company. They said they will support the iden network through 2020.....iden is beyond outdated. I wouldn't work them, as your job won't be around long. Ptt technology works just fine over GSM. Posted via the "None-Ya" app

I'm very happy with tmobile san francisco to los angeles $120 service only for 6 line. Verizon and Att cant touch this hammer time. Note 4 strong Posted via the Android Central App

I live in a big city, if I had Verizon I would never switch to T-Mobile. Posted via the Android Central App

I'm from Cleveland (have gotten up to 75mbps) and I go to quite a bit of suburbs for work and keep that strong signal. I go a little farther south it cuts out for about a quarter mile and comes back. The more people they get, the more money they get. The more money, the farther they can spread their coverage. T-Mobile coverage won't be as large because let's face it, Verizon and AT&T are MUCH bigger company's with their hands in other things that can support they cost of expanding.

Cleveland!!! I'm in Lakewood, and you're right, T-Mobile has great coverage in the area. LTE everywhere Posted via...The One

I'm also in Cleveland, trust me no they don't.

Why would I trust someone else when I myself have tested the network?

Because as I type this, I'm not on LTE.

You have to have it turned on...are you in Cleveland or suburb? I get LTE in Cleveland, Lakewood, Parma, Strongsville, Brecksville, Medina. I don't see how you're not on LTE.

Oh yeah, that's it I forgot to turn it on. Smh I was just in Medina, the rec center. H+ or edge until I walked outside.

There you do lol. I work downtown and lose LTE sometimes at my job. But as soon as I go outside I get it back Posted via...The One

Wish tmobile still offered contracts I'd rather pay $200 for a phone than full price which is why I haven't switched.

@pamel, you don't have to pay full price, u can do monthly payments on the phone, there still is no contract Posted via the "None-Ya" app

Do u understand U still pay full retail price for that phone on a contract. U pay just the taxes upfront without the contarct. If u havent done the math you should REALLY look into it. More times then not its cheaper upfront and over the 2 yrs.

Here in Houston T-Mobile has good coverage, especially since they launched band 12. Considering that they offer true unlimited data which rarely drops below 40Mbps down, I have no reason to consider any other carrier. Posted via the Android Central App

Express the valuable feelings and wishes with this special Gift of Rakhi which is considered as a token of love on Raksha Bandhan. <a href="http://www.rakhiworldwide.com/rakhi_usa_product_worldwide.asp" title="Send Rakhi to America">Send Rakhi to America</a> with your enormous love and make your near and dear one happy. <a href="http://www.rakhiworldwide.com/rakhi_usa_product_worldwide.asp" title="Send Gifts to Sister in USA">Send Gifts to Sister in USA</a> and convey your warm affection.

I live in St.Louis i get perfect LTE everywhere. Tmobile works perfect for me 2 lines unlimited everything for only One hundred dollars

Tmobile is great. Smoking fast 4glte. My wife and I have tmobile. It's 2 lines, unlimited high speed data with no throttling, unlimited calling - unlimited text, 5gb of Hotspot for each phone, I have the galaxy note 3 and she has the galaxy note 4 , and we pay a total of $114.75 per month. Posted via the "None-Ya" app

This is why T-Mobile is the best. I always get 4G LTE pretty much everywhere I go. Their the most hassle free, best deal you can go with. Me and my wife both have 2 lines unlimited for 100 dollars. Best deal if you have more than just yourself on a plan. Posted via the Android Central App

Verizon has nothing to fear, T-Mobile and it's coverage sucks balls. I have been with Verizon forever and I have never lost coverage even in the middle of nowhere, including when I go hunting in remote places. Like the saying goes, you get what you pay for. A phone without coverage is nothing but an expensive paper weight. Posted via the Android Central App
Android Central Newsletter
Get instant access to breaking news, the hottest reviews, great deals and helpful tips
Thank you for signing up to Android Central. You will receive a verification email shortly.
There was a problem. Please refresh the page and try again.