Staying stationary with MrMobile: Home is where the tech is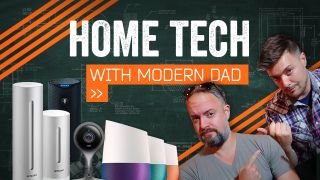 "MrMobile" isn't just a name; it's a lifestyle. That means I normally only cover technology that takes you from your doorstep to distant destinations. But there's an awful lot of interesting tech made for the home that's cropped up over the past year that you've been asking about ... and frankly, I don't know much about any of it! So I hopped a plane to Pensacola, Florida to meet up with someone who does.
Join me as Modern Dad teaches us all about the coolest home tech of 2017, from Amazon Alexa to Google Home to something called "netatmo."
After the video, be sure to subscribe to Modern Dad on YouTube – because before you know it I'll be back on the road, and you're gonna wanna stay on top of all the stuff Modern Dad is filling his house with.
Featured Products
Stay social, my friends
Get the Android Central Newsletter
Instant access to breaking news, the hottest reviews, great deals and helpful tips.