The two most underrated parts of any gaming station are the chair and the desk. More often than not, gamers want to focus on the consoles and the controllers and the latest graphics cards. But a good desk ensures support for everything you own, and it defines how you can customize your setup with the space you have available. The Arozzi Arena Leggero compact gaming desk is down to $199.99 on Amazon. This is the lowest price it has ever been on Amazon. The closest it has gotten was a drop to $220 back in May. The desk normally sells for around $230 and was going for as much as $300 back in August. The fancy savings are available in all three colors: black, red, and white.
Today's drop is just Amazon matching one of Best Buy's deals of the day. You can find the same savings there in all three colors, and this price is $100 off what they normally go for at Best Buy. That does mean, however, that this price is only good through the end of the day.
Battlestation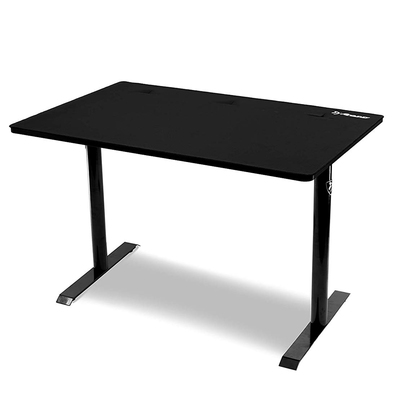 Arozzi Arena Leggero compact gaming desk
Matching Best Buy's deal of the day. Includes a microfiber machine-washable mouse pad, three cut-outs for cable management and monitor attachment, and a cable management pouch underneath the desk. Has steel legs and an MDF surface.
$199.99 $230.00 $30 off
The Arena Leggero is a 44.9-inch gaming desk. It is made with steel legs for sotability and durability, and the desktop uses a medium-density fibreboard surface. That surface gives it strength and flexibility, and it has a maximum weight capacity of 143.3 pounds. You can spread your computer gear evenly across the surface and know the desk will hold it all.
A section of the desk is reserved for a microfiber mouse pad that's removable, water-resistant, and machine washable. The desk has a lot of cable management options, too, which is really important when putting all your peripherals together. There are three cut outs in the desk for cable management and monitor attachment. Plus the bottom features a cable pouch that stretches across the length of the desk so you can elevate the cables and keep them hidden.
We may earn a commission for purchases using our links. Learn more.