Roborock makes some really great robot vacuums, and if you're in the market for one this one-day sale is where to shop. There are two different models available, with prices starting at just $240 until the day is out.
Take your pick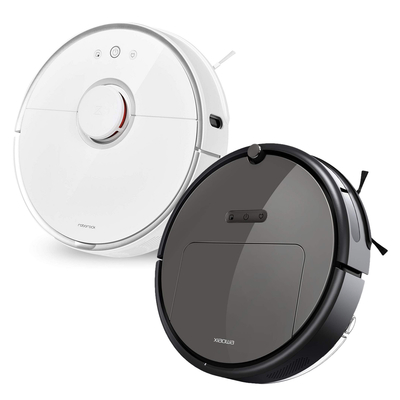 The popular S5 and E35 models will not only vacuum for you but they can also mop your floors. Both can be controlled from your phone or set to run on a schedule with a runtime of up to 150 minutes. They also support voice control via Alexa.
Up to 40% off
The better value here is the more expensive one, which is the Roborock S5. It's down to just $359.99 today, but normally sells for close to $600. This is the best price we've ever seen on it. It made it on to our list of the best smart robot vacuum cleaners, so it is certainly worth considering at this price.
It uses smart navigation to map your house, plan routes, and work on a schedule. As long as there are no barriers higher than two centimeters, it can cross over them, clean, and self-recharge. The device is smart enough to avoid falling down the stairs, scratching up your house, and getting stuck. It uses 2000 Pa for strong suction and can switch between several different modes including Carpet, Quiet, Mopping, Balanced, and Turbo & Max.
The Roborock E35 robotic vacuum is also on sale, falling to $239.99 with a 5% on-page coupon saving you even more. Prior to today, we'd never seen it drop far below $300 directly.
It is equipped with a large 5200mAh battery that's capable of cleaning for nearly three hours before it'll automatically return to its charging dock to recharge. If it needs to recharge in the middle of a cleaning cycle, it remembers where to pick back up once the battery is replenished. It has a large dustbin that can handle large homes before needing to be emptied, along with a dual-gyro system and motion tracking sensors to allow it to clean logically and efficiently. It's suitable for both hardwood floors and carpets and also has an integrated mop that works simultaneously with the vacuum to get your floors cleaner without leaving puddles behind.
The Mi Home app lets you control all either of the robot's more advanced functions, including setting no-go zones, scheduling, spot cleaning, and more. You can also pair them with Amazon Alexa devices for voice control. Each vacuum is backed up with a one-year warranty.
We may earn a commission for purchases using our links. Learn more.