PlayStation Aim controller: Everything you need to know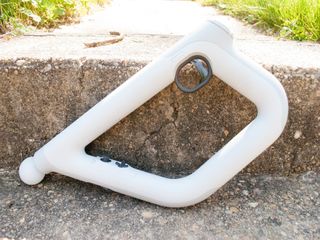 Games that need you to shoot something are that much more immersive when you feel like a real gun is in your hands. That's where the PlayStation Aim comes in. It's got all the same functions of a DualShock controller but in an entirely new format.
When you first pick up the Aim it feels like the controller equivalent of a rifle. The trigger, analog stick, and all other buttons are strategically placed around the device to keep the immersion of holding a gun. All the same buttons you would find on your DualShock controller are available on the Aim so you won't be sacrificing any mechanics to use this device.
What is the PlayStation Aim controller like?
Every button that you can find on a DualShock is available on the Aim. There are L1, L2, R1, R2, Options, Share, and more built directly into the controller. Even when you navigate the PlayStation menu you have the option to use those buttons and analog sticks to select the app or game you want to play.
Each button is strategically placed around the controller to keep the immersion alive. All of the clusters of buttons are in areas you would interact with if it were a real gun. One of your analogs and all 4 the action are where the sights of a gun would be. The second analog, directional keypad, Options, Share, L1, and L2 buttons are on the extended trigger guard of the Aim controller. That means all of your most used buttons are in easy access where your hands will be resting anyway.
Where can I use it?
This controller was built for games like Farpoint on the PlayStation VR. The selection started off small but now there is more game for you to dive into!
You can try to use it in unsupported games but it won't always work out well. Trying to use it like a two-handed move controller feels particularly unwieldy and doesn't link up well. It's very obvious that the games with Aim support have put thought into ensuring that the controls sync up with the controller in your hand well.
And no, this game doesn't work with Killing Floor Incursion. I've tried. Yes, I'm just as sad as you are.
An essential accessory
PlayStation Aim Controller
The best controller for shooting games in VR.
If you're a big fan of first-person shooters you'll need this beauty in your collection to revolutionize the way you play games in virtual reality. PlayStation Aim is comfortable, lightweight, and comes with all the same buttons that you would find on a DualShock controller.
Our favorite PlayStation Aim games
Here are our top three favorite games that are compatible with the PlayStation Aim controller!
Borderlands 2 VR ($50 at PlayStation Store)
Nothing beats playing Borderlands 2 in a VR headset. Except maybe adding an Aim Controller to the mix! Jump into the perspective of your favorite hero and go kill some skags, soldier.
DOOM VFR ($21 at Amazon)
DOOM VFR is fast-paced, terrifying, and full of creatures that want to eat you. Clear out the abandoned space station or die trying, your General isn't giving you any other options.
Farpoint ($10 at Amazon)
Farpoint is a slower-paced fantasy-space game for the PlayStation VR. The visuals are absolutely beautiful and mesmerizing! The motion is also easy enough for even the newest of VR players.
Update June 2019: We've updated this article with more games that are compatible with the PlayStation VR!
Sign up for Black Friday email alerts!
Get the hottest deals available in your inbox plus news, reviews, opinion, analysis and more from the Android Central team.
Essa Kidwell is an expert in all things VR and mobile devices who can always be found with an Oculus Go, a Pixel 2, and an iPhone 7+. They've been taking things apart just to put them back together for quite some time. If you've got a troubleshooting issue with any of your tech, they're the one you want to go to! Find them on Twitter @OriginalSluggo or Instagram @CosmeticChronus.