Pick up an extra DualShock 4 controller for only $35 shipped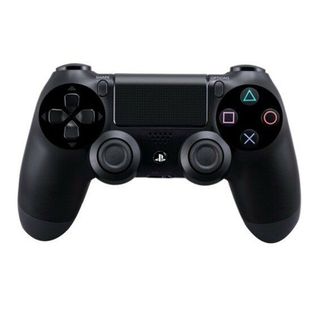 (Image credit: Sony)
We don't see too many deals come around on the Sony DualShock 4 Controller (opens in new tab), but today you can nab one for $34.99 via the official antonline eBay store. Antonline is a top-rated eBay seller with tons of positive feedback. Shipping is free as well.
When not on sale, these controllers go for $59. We don't see them drop much lower than this, either, with the exception of holidays like Prime Day and Black Friday. Basically, if you're in the market for an extra controller or two, this deal is your best bet outside of promotions like those. This deal is only valid on the standard black controller.
(opens in new tab)
Outside of special days like Black Friday, $35 is the best price you can hope to find for a DualShock 4 controller. Now's a great time to buy if you're in the market for an extra. Shipping is free and stock is limited.
With PlayStation 5 not slated for release until a year or so from now, and details around it being pretty sparse, it's a safe bet to assume that you'll be gaming on your PlayStation 4 for a bit longer. After all, a shiny new toy doesn't make an older one less cool or less usable. Whether your current controller is worse for wear, or you want to have an extra around for multiplayer games, this deal is a great one to take advantage of. It features all of the standard PlayStation 4 controller specs. There are thumbsticks, a share button, a headphone jack, a built-in speaker, an integrated light bar, and all of the other good stuff you're used to. This controller is brand-new and includes a full one-year manufacturer's warranty.
While there's nothing wrong with a classic, you might want to check out this article detailing all of the colorful PS4 controllers up for grabs on the market. We also have a handy roundup of the best PlayStation 4 accessories for more inspiration on perfecting your experience. Finally, to keep the savings train rolling on, consider nabbing a discounted PlayStation Plus subscription too. Note that both deals are only around for a limited time.
Louryn saves money on everything she buys (which is a lot.) In between waiting for Amazon deliveries, she pines for the next Elder Scrolls installment and checks Reddit for gaming rumors. She also loves Hearthstone, makeup, and beer. Find her on Twitter: @lourynstrampe
Android Central Newsletter
Thank you for signing up to Android Central. You will receive a verification email shortly.
There was a problem. Please refresh the page and try again.