Samsung Galaxy S23 vs. Google Pixel 7: Which should you buy?
The battle between Samsung and Google flagships heats up.
For Galaxy
Samsung's Galaxy S23 is the latest flagship on the market, powered by an exclusive Snapdragon chip. It promises fast performance, great images from the 50MP camera, and better AI capabilities. The S23 also gets an improved selfie camera so you can look your best.
For
Improved selfie camera
Exclusive Snapdragon chip
50MP triple camera setup
Dynamic 120Hz display
All-day battery life
Long software support
More colors
Against
More expensive
"Boring" design
Lots of Samsung copycat apps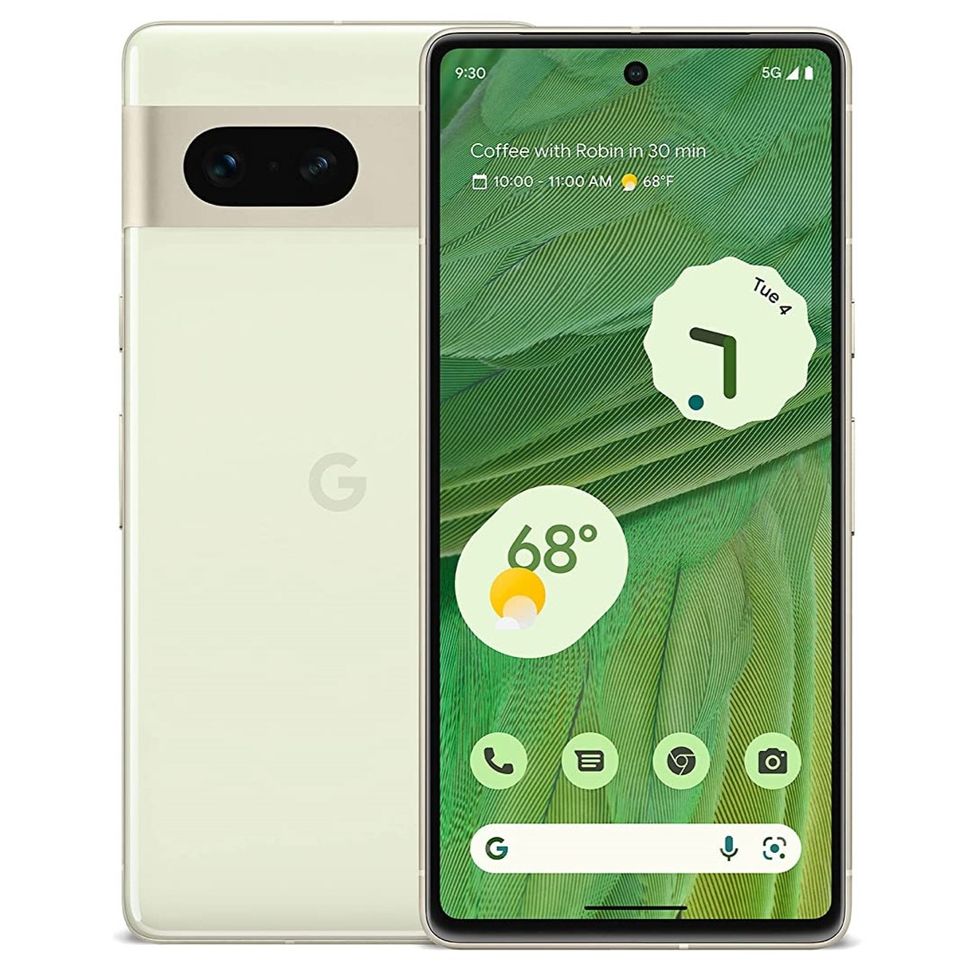 Pixel Power
The Pixel 7 is one of Google's best smartphones thanks to its sleek design and the Tensor G2 chipset running the show. Pictures from the 50MP camera will come out crisp and the AI features will keep you informed about your most important appointments, packages, and more.
For
Sleek design
Larger battery
Fast and frequent updates
Pixel-exclusive features
Against
Lower-density 90Hz display
Only two rear cameras
Heavy and slippery
Fewer OS upgrades
Now that Samsung's new flagship Galaxy S23 series is out, we can finally start comparing it to the best flagships from other companies. For the smallest Galaxy S23, the best phone to go head-to-head with is the Google Pixel 7, as both are the base models for Samsung and Google's flagship series for the first half of 2023.
The Galaxy S23 may have changed quite a bit on the outside, but there are a number of notable changes on the inside that should make this a compelling buy. That said, the Pixel 7 is still relatively new, and there's a lot to like about Google's flagship, especially from a value standpoint.
After finally spending some time with the Galaxy S23, we can show you how these two phones compare so you can make an informed decision if you're considering either of these devices.
Samsung Galaxy S23 vs. Google Pixel 7: Design
Why you can trust Android Central Our expert reviewers spend hours testing and comparing products and services so you can choose the best for you. Find out more about how we test.
When it comes to design, these two phones take two different approaches. The Galaxy S23 is more understated (and frankly, boring) now that Samsung has removed the camera island. The back is flat, except for the three camera modules poking out from the rear. On the front, the phone has a completely flat display with a center-mounted hole-punch selfie camera. The aluminum frame is also fairly flat, with an ever-so-slight curve.
The Pixel 7 is a bit more flashy, particularly on the rear. A large aluminum camera visor near the top interrupts the slick glass panel on the back. The visor is usually similar yet contrasting in color to the rest of the phone, has a pill-shaped glass housing for the cameras, and seamlessly blends into the frame. There's a slight curve to the rear class. On the front, the glass is also flat with a center hole punch, although the bezels are a bit larger, particularly on the bottom.
When holding both devices, they offer very distinct feelings. They're both smooth but in different ways. The frosted glass of the S23 is soft and quite pleasant, and it's not too slippery. It also does a good job of hiding fingerprints. On the other hand (literally), the Pixel feels more like glass and is much more slippery. I usually opt for a case to avoid dropping it, but occasionally I like to remove it just to caress the phone.
The Pixel is also bigger than the S23 and is actually a bit closer to the S23+ in size. It's still an easily pocketable phone, but if you prefer smaller devices, Samsung is the way to go here.
While one concern with the S23 is the collection of dust and dirt around the camera lenses, this is not something I've noticed in my use. However, I do notice that the Pixel 7 will accrue small amounts of dust above or below the camera visor.
Regarding colors, Google skimped out by only offering three colorways. The usual white and black options are present, but Lemongrass is the only standout. If you want any other color, you'll have to opt for a Pixel 7 case. The Galaxy S23 is offered in a number of different colorways, including four standard colors: Phantom Black, Cream, green, and Lavender, all of which are also pretty dull.
If you want to spice things up a bit, Samsung also has exclusive colors available on its website, such as Graphite and Lime.
If you want your phone to stand out visually, the Pixel 7 is probably your best bet. The unique camera visor is its most identifying design feature, and many people will automatically know you have a Pixel phone. The Galaxy S23, on the other hand, is pretty indistinct and could easily blend in with a crowd of smartphones. If you're going to be subtle, that's your phone.
Samsung Galaxy S23 vs. Google Pixel 7: Specs
Regarding specs, these phones may not have the best of the best, but they're both still quite impressive. Both are powered by the latest chipsets from Google and Qualcomm and have 8GB of RAM. The Tensor G2 chip lets the Pixel 7 run quite smoothly, thanks to the marriage between Google's hardware and software. Performance on the Galaxy S23 isn't a problem, particularly thanks to the exclusive Snapdragon 8 Gen 2 for Galaxy and its higher clock speed.
The Galaxy S23 has a few specs that put it above the Pixel 7. While the latter has a larger 90Hz display, the former has a higher 120Hz refresh rate. It's not super noticeable, but the extra smoothness does benefit content when viewed at higher frame rates. The Galaxy's display is also brighter at 1,750 nits versus the 1,400 nits of peak brightness on the Pixel. This is particularly helpful outdoors, where the S23 really shines, but the Pixel is still plenty visible.
On the back, the S23 has an additional telephoto camera lens, allowing for additional focal options, but more on that later.
Swipe to scroll horizontally
| Header Cell - Column 0 | Samsung Galaxy S23 | Google Pixel 7 |
| --- | --- | --- |
| Operating System | Android 13 (One UI 5.1) | Android 13 (Pixel UI) |
| Display | 6.1-inch, FHD+ (1080x2340), AMOLED, 120Hz refresh rate (48-120Hz), Up to 1,750 nits | 6.3-inches, FHD+ (1080 x 2400), OLED, up to 90Hz, 1400nits |
| Chipset | Snapdragon 8 Gen 2 for Galaxy | Tensor G2 |
| RAM | 8GB | 8GB |
| Storage | 128/256GB | 128/256GB |
| Battery & Charging | 3,900mAh, 25W wired, 15W wireless | 4355mAh, 21W wired, 20W wireless |
| Rear Camera 1 | 50MP, wide-angle, ƒ/1.8, 1.0μm, 85˚ | 50MP, wide-angle, ƒ/1.85, 1.2μm, 82° |
| Rear Camera 2 | 12MP, ultrawide, ƒ/2.55, 1.4μm, 120° | 12MP, ultrawide, ƒ/2.2, 1.25μm, 114° |
| Rear Camera 3 | 10MP, telephoto, ƒ/2.4, 1.0μm, 3x zoom | ❌ |
| Selfie Camera | 12MP, ƒ/2.2, 1.22μm, 80° | 10.8MP, ƒ/2.2, 1.22μm, 80° |
| Connectivity | 5G (sub-6, mmWave), Bluetooth 5.3, Wi-Fi 6E | 5G (sub-6, mmWave), Bluetooth 5.2, Wi-Fi 6E |
| Protection | IP68, Gorilla Glass Victus 2 | IP68, Gorilla Glass Victus |
| Dimensions | 770.86 x 146.3 x 7.62mm | 73.2 x 155.6 x 8.7mm |
| Weight | 168.1g | 197g |
| Colors | Phantom White, Cream, Green, Lavender, other Samsung-exclusive colorways | Obsidian, Snow, Lemongrass |
While the Galaxy S22 wasn't known for its battery life, the Galaxy S23 fares a lot better thanks to the increased efficiency of the new chip and the added battery capacity. I can easily get through a full day on a single charge with roughly 6 hours or more of screen-on time, and sometimes don't have to charge until morning.
Impressively, it manages to hold its own against the Pixel 7 and its larger 4,355mAh battery, as it's also able to get through a full day (and then some) on a charge. Both devices also have comparable wired and wireless charging speeds, neither of which I'm too impressed with as it takes over an hour to fully charge from 1%. Wireless charging is even more disappointing.
Samsung Galaxy S23 vs. Google Pixel 7: Cameras
The Pixel series is known for its cameras. Google has pretty much nailed its computational photography, and the Pixel 7 series represents the best of Google's efforts and often beats out many of the best Android phones. Images come with plenty of clarity, contrast, and high dynamic range, and skin tones are superbly captured thanks to Rich Tone.
While the baby S23 can't match the massive S23 Ultra's cameras, it's still no slouch when it comes to imaging. Like the Pixel 7, the Galaxy S23 is also equipped with a 50MP primary camera sensor coupled with a 12MP ultrawide camera. However, it one-ups the Pixel with slightly wider sensors and by adding a telephoto lens with 3x optical zoom. This lets you get much closer to the action if you like while still getting more of the shot. The S23 can get as close as 30x compared to the measly 8x SuperRes Zoom of the Pixel.
That said, when it comes to actual image output, there's a clear difference in how these phones process photos. Like the Galaxy S22, the S23 leans a bit on the warmer side in most cases but manages to keep images brighter on average than the Pixel. Samsung has seemingly increased detail and contrast on the S23, but the Pixel still has it beat in some areas, although sometimes the Pixel can overdo it with the HDR and make images look less natural.
Color reproduction also tends to be a bit punchier on the Pixel, and both handle white balance very differently.
The ultrawide is where things get a little wonky for both. The image is overall brighter on the Galaxy S23, but it blows out the sky a bit. The Pixel, on the other hand, is a bit underexposed and hazy.
The S23 also has a leg-up with better zoom capability. In the 3x shot of the boat below, the Pixel 7 appears to be just slightly more aggressive with detail. That said, the phone's digital SuperRes Zoom manages to keep up pretty well at this level, and the image is overall okay when compared to the S23's native 3x zoom.
That said, the next image is taken at the Pixel's max 8x zoom, and you can see things have clearly fallen apart. The water is noisy, the detail on the wall is lost, and the image is overall a hot mess. Meanwhile, the S23 manages to keep it together fairly well at this zoom level, to the point where facial details are much more noticeable.
Night shots are also very different between the two. While both phones can lose detail and output noisier images in darker areas, the S23 brightens up images much more than the Pixel, which continues to opt for more contrast while holding onto as much detail as it can.
Night shots generally appear more dynamic when taken on the Pixel, which can really lean hard into the processing. The S23 tends to opt for brightness over detail and seems to pull light from wherever it can, which can provide pretty good results, particularly when it comes to the chairs.
Video is also great between the two, although you'll get 8K at 30fps with the S23 and various modes and manual settings. The Pixel has a few modes itself, but the phone tends to want to do everything for you, giving you little to no control over how the image or video is taken. Both have a cinematic video mode, producing a "natural" background blur, and both work fairly well.
There's also the matter of the selfie camera, which has been improved on the Galaxy S23 with a new 12MP unit. The Pixel already takes impressive selfies with its 10.8MP selfie camera, but I find that the S23 captures more detailed images. The Pixel tends to make my face a little soft and slightly noisy, especially if conditions aren't perfect.
Samsung Galaxy S23 vs. Google Pixel 7: Software
Both the Pixel 7 and Galaxy S23 run Android 13. Both have their own flavors of the OS, with Google sticking to the "stock" Pixel UI experience, while Samsung goes with One UI 5. Functionally, they're largely similar, although visually, they're quite different. For example, the quick settings menu on the Galaxy is much more compact, allowing you to go from six tiles to 12 when fully expanded. The Pixel only goes from four to eight. It only takes one swipe down and a tap to access Settings, whereas the Pixel requires two swipes and a tap. It's the small things.
The Galaxy S23 runs the newer One UI 5.1, which adds a ton of features to the phone. It's similar to a Pixel feature drop, and it's added plenty of quality-of-life changes and additional tools that make the phone more fun to use. I personally love the changes made to the Gallery app, which include improvements to the Image Remaster feature, a new GIF remaster, and the incredibly cool Image Clipper. That last one uses AI to pull a subject out of an image, which you can use to create a new image or insert it into another photo. It's great for making memes.
One of the best parts about having a Pixel is all the exclusive features or those you get first dibs on. Magic Eraser was part of the former for quite a while, but Google has now made it available on other Android phones. Still, part of having a Pixel is knowing that you'll get prompt monthly updates that often include bug fixes and, every so often, a ton of new features not available on other phones. The At a glance widget is also a handy AI tool that pulls up useful information from packages to flights, food deliveries, and much more.
Samsung has tried to emulate some Pixel services, like the new Bixby Text Call that functions similarly to the Call Screen feature. There's also a new battery widget, and you can use Google Lock to emulate the Tap Back feature, allowing you to double-tap the back of the phone to access an assigned function.
And instead of At a glance widget, Samsung has opted for widget stacks which allow users to cycle through widgets to save space on their home screen. These widgets can also automatically switch to show you relevant information, making them pretty handy.
Both Google and Samsung have a great track record when it comes to updating their phones on a monthly basis with the latest security patch. Google takes it a step further with big quarterly updates in the form of feature drops for Pixel phones. Samsung doesn't regularly add new features in the same manner, but the company works closely with Google to make certain features available on its flagship phones before other Android phones get them. In that sense, it's almost like owning a Samsung-branded Pixel.
Both phones have great software support, with the Pixel 7 expected to receive new OS upgrades up until Android 16, along with an extra two years of software updates. Samsung has an edge here, however, with four years of OS upgrades, meaning we can expect it to receive Android 17 down the road.
Samsung Galaxy S23 vs. Google Pixel 7: Which should you buy?
Between these two phones, it's tough to say which you should go with. The Pixel is a superb smartphone, and it's very fun to use. It's hard not to recommend this phone to anyone who wants a "pure" Android experience, especially if it means you get all the cool AI features to go with it.
The S23 steps things up and gets many of the basics right, and then some. It's exactly what the Galaxy S22 should have been, and while there aren't too many upgrades from its predecessor, the ones it does have are enough to make this a much better experience.
If you care about camera quality, both phones are great and have their strengths. If you want brighter images and manual camera options, The S23 might be for you. However, if you just want the phone to do everything for you and spit out the best image it can get every time, then the Pixel is your phone.
As for battery life, both are able to get you through a day of use, although with a smaller battery, charging S23 might be a bit faster than the Pixel 7. Still, the phones to pretty much head-to-head as far as battery life goes.
Keep in mind the Google Pixel 7 is quite a bit cheaper than the Samsung Galaxy S23, which may account for some of the spec differences, such as the display and the lack of a telephoto camera. If you're looking to save money, the Pixel might already have a leg up, but given how new the Galaxy S23 is, you're bound to find some great preorder deals that can bring the price down.
New kid on the block
The Galaxy S23 may be small, but it packs a powerful punch thanks to the Snapdragon 8 Gen 2 for Galaxy chip powering it. It also has a bigger battery, a better selfie camera, and the latest One UI software from Samsung.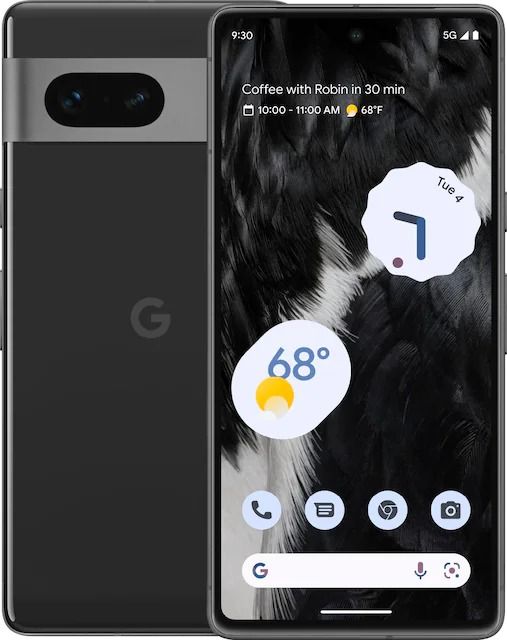 The AI king
The Pixel 7 puts the best of Google's AI in the palm of your hand with the Tensor G2 chip, giving you fast performance and software that learns about you as you use it so you can get the most out of your experience.
Sign up for Black Friday email alerts!
Get the hottest deals available in your inbox plus news, reviews, opinion, analysis and more from the Android Central team.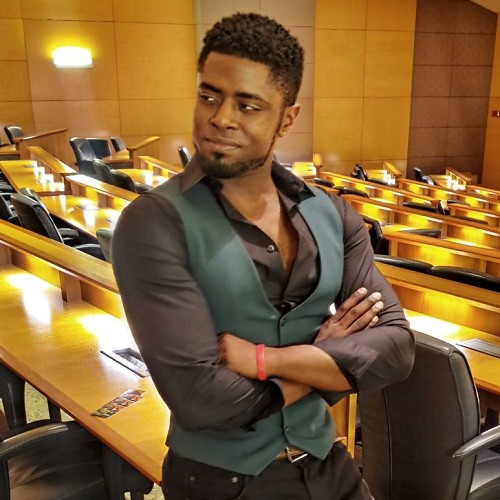 Derrek is a long-time Nokia and LG fanboy who loves astronomy, videography, and sci-fi movies. When he's not working, he's most likely working out or smoldering at the camera.