Samsung Galaxy S23 Ultra vs. Google Pixel 7 Pro: Green with envy
It's more than just a battle of cameras.
Samsung's Galaxy S23 Ultra packs in the latest Qualcomm processor, a whopping 200MP camera, a refined design, and an updated version of One UI that packs in never-before-seen features like Bixby Text Call.
For
Faster, cooler processor
Better battery life
Farther camera zoom abilities
Better video recording
One UI 5.1
Software updates until 2028
Against
More Expensive
Inconsistent camera photo quality
Google's Pixel 7 Pro is a camera powerhouse that delivers consistent quality every time. It's one of the best reasons to own any Pixel, and Google ensures that its features are great despite having fewer than Samsung.
For
Lower price
Standout design
Consistent camera performance
Exclusive Pixel features
Gets Android updates first
Software updates until 2027
Against
Slower processor
Gets hot while gaming
Worse video recording quality
Fewer features
One less year of Android updates
This year is already off to a great start in the world of smartphones. We've seen some awesome releases in just two short months' time, but one of our favorite smartphones is from last Fall: the Google Pixel 7 Pro.
It's hard not to love Google's camera consistency and excellence over the years, but the Samsung Galaxy S23 Ultra introduces new camera features and abilities that challenge Google's stance as the photography leader. Samsung also does video recording better than any other Android manufacturer, which is something to consider if you love moving pictures better than still ones.
But these phones are about much more than just cameras. There's an entire suite of abilities that are probably used much more often than the camera, not to mention battery life, gaming performance, brightness of the display, or intrigue of the design. If price is your only concern, the Pixel 7 Pro is the easy winner out of the gate. But if you're interested in more than that — or score a sweet Galaxy S23 deal — keep scrolling for all the deets.
Samsung Galaxy S23 Ultra vs. Google Pixel 7 Pro: Battle of the bulge
Why you can trust Android Central Our expert reviewers spend hours testing and comparing products and services so you can choose the best for you. Find out more about how we test.
This year, Samsung refined the design of all of its smartphones to align with the design of the Galaxy S22 Ultra from last year. In a weird way, the Galaxy S23 stands out because it doesn't. While most phone manufacturers have been working around the clock to come out with new and interesting designs each year, Samsung's 2023 designs are starkly boring by comparison.
That's especially true when comparing the Pixel 7 Pro and the Galaxy S23 Ultra, as Google further entrenched itself in the camera bar design from last year. Whether you love or hate the new metal overlay on the bar, one thing's for certain: the Pixel 7 Pro stands out among all other smartphones on the market. No one will mistake it for another phone and that's part of the fun of owning one.
Meanwhile, the Galaxy S23 Ultra looks almost identical to many other phones, especially when it's in a case.
Swipe to scroll horizontally
| Spec | Galaxy S23 Ultra | Google Pixel 7 Pro |
| --- | --- | --- |
| Chipset | Snapdragon 8 Gen 2 for Galaxy Devices | Google Tensor G2 |
| Display | 6.8-inch Dynamic AMOLED 2X, 3088x1440, 120Hz adaptive refresh rate (1-120Hz) with 240Hz touch sampling, 1,750 nits peak brightness | 6.7-inch 120Hz AMOLED (3140 x 1440), HDR10+ 1500 nits |
| Memory | 8 or 12GB | 12GB |
| Storage | 256GB/512GB/1TB | 128GB/256GB/512GB |
| Main rear camera | 200MP, ƒ/1.7 | 50MP ƒ/1.9 |
| Telephoto camera | 10MP, ƒ/2.4, 3x optical zoom | 50MP, ƒ/3.5, 5x optical zoom |
| Telephoto camera 2 | 10MP, ƒ/4.9, 10x optical zoom | ❌ |
| Ultra-wide angle camera | 12MP, ƒ/2.2 | 12MP, ƒ/2.2 |
| Front Camera | 12MP, ƒ/2.2 | 10.8MP, ƒ/2.2 |
| Battery | 5,000mAh, 45W Fast Charging, 15W Wireless Charging, 5W reverse wireless charging | 5000mAh, 30W wired charging, 20W wireless charging, 5W reverse wireless charging |
| Updates | Up to Android 17, Security through 2028 | Up to Android 16, Security through 2027 |
| Security | Ultrasonic in-screen fingerprint sensor | Optical in-screen fingerprint sensor |
| Connectivity | Wi-Fi 6E, sub-6 and mmWave 5G, UWB, NFC, AptX HD | Wi-Fi 6E, sub-6 and mmWave 5G, UWB, NFC, AptX HD |
| S Pen | ✔️ | ❌ |
| microSD card slot | 🚫 | 🚫 |
| 3.5mm headphone jack | 🚫 | 🚫 |
| Dimensions | 163.4 x 78.1 x 8.9 mm | 162.9 x 76.6 x 8.9mm |
| Weight | 234 g | 212 g |
| Colors | Phantom Black, Cream, Green, Lavender | Hazel, Obsidian, Snow |
| Protection | IP68, Gorilla Glass Victus 2 | IP68, Gorilla Glass Victus |
But the camera bump design goes beyond mere visual aesthetics. Google's camera visor design is also better for folks who like to use their phones without a case. Samsung's annoying off-center design makes the phone wobble when placed flat on a table while Google's bar keeps things stable. As a bonus, the phone is even pitched just a little bit, making it easier to pick up from a flat surface.
But Google's design is slipperier than Samsung's this year and that's all thanks to the flatter edges on the Galaxy S23 Ultra's sides. Still, if you keep it in a case, you might never bother with either of these things. That's probably particularly good in the Pixel 7 Pro's case as the volume rocker has been known to fall off if it gets snagged on something.
Samsung Galaxy S23 Ultra vs. Google Pixel 7 Pro: Cameras cameras cameras
We've been camera obsessed ever since people realized they could replace a dedicated camera with the thing that's always in their pocket: the smartphone. While practically all smartphones have cameras that are "good enough" for most situations, the most premium smartphones are still debuting with new tricks every single year.
The Galaxy S23 Ultra launches with a massive 200-megapixel camera sensor on the pack, packing in four times the number of Pixels as Google's 50 MP sensor on the Pixel 7 Pro. But, as we've learned countless times over the years, numbers aren't everything.
Here, I'll be doing a broad overview comparison between the two. If you want more detailed comparisons or breakdowns, please check out our Galaxy S23 Ultra camera review.
The Galaxy S23 Ultra's 200 MP camera can take the most detailed photos of any smartphone when you select the 200 MP option in the camera app. If you're a detail hound, it's hard to argue against buying a Galaxy S23 Ultra just for this feature alone.
But the Galaxy S23 Ultra's main and telephoto cameras have been inconsistent in our testing. While all of these cameras on the back of the phone can take impressive imagery, we've run across several scenarios where the phone would overexpose the scene for seemingly no reason. That results in photos that are too bright for their own good and, at times, blurry.
The Galaxy S23 Ultra also still struggles to capture moving objects, while the Pixel 7 Pro excels in this exact task. I've said it many times and will repeat it as long as it's true: the Pixel is the phone to get if you have pets or kids.
Image 1 of 5
You can see exactly what I'm talking about in the images above where, in several cases, the Galaxy S23 Ultra's photos were overly bright and ended up looking worse than the Pixel 7 Pro's photos. Conversely, the Ultra-wide camera on the S23 Ultra seems to underexpose images and has a weird green tint to many pictures, leaving us to believe the software still needs to bake a little bit longer.
The S23 Ultra has the potential to blow the Pixel 7 Pro out of the water — both from the phone's 200 MP main sensor and its ability to zoom in up to 100x away — but Samsung's inconsistent software performance is holding that up.
But Samsung does handily win in a few areas. It's got the best front-facing camera of any phone you can buy today, and Samsung's intelligent object recognition AI does an absolutely superb job of separating the background from the foreground when using portrait mode.
Simply put, if you love using portrait mode or find yourself using the front-facing camera more than the one on the back, the Galaxy S23 Ultra will make you incredibly happy.
This year, Samsung introduced Astrophotography to the Galaxy S23 series, a neat trick that Pixel phones have been able to do for many years. That puts Samsung on even footing with Google and, in some cases, ahead of the company as Samsung's Astrophotography allows for more manual adjustment.
The Pixel's Astrophotography mode is fully automatic and doesn't offer much in the way of options, similar to a lot of other Pixel features.
And, speaking of manual adjustments, Samsung has upgraded its Expert RAW camera modes on the Galaxy 23 Ultra to include astrophotography and multi-frame exposure. That, in addition to capturing up to 50MP RAW shots means folks who love to make adjustments to their photos will fall in love with the Galaxy S23 Ultra's abilities.
Lastly, is the topic of video capture. Both phones do an admirable job of capturing video at 4K (or higher) resolution and at high frame rates, but the Galaxy S23 Ultra does it better than any phone we've yet tested. It's not just about overall video quality or resolution, it's also the tertiary parts of what makes video recording possible.
The Galaxy S23 Ultra has a new OIS motor that can move up to 3 degrees in either direction, doubling the capabilities of the S22 Ultra. As you can see in the video above at the halfway mark, your video is clean and stable even when running.
The S23 Ultra also does a better job of eliminating wind and other background noise when compared to the Pixel 7 Pro so you end up with a clearer speech from you (or your subject) instead of traffic noises or wind in the mic.
Samsung Galaxy S23 Ultra vs. Google Pixel 7 Pro: Performance and battery life
Here's where Samsung's push for having the latest processor really pays off. The Galaxy S23 Ultra packs a Qualcomm Snapdragon 8 Gen 2 for Galaxy Devices processor inside, a special edition of the Snapdragon 8 Gen 2 made specifically for Samsung's Galaxy S23 line.
The Snapdragon 8 Gen 2 is already the best processor that Qualcomm has made in years and the version for Samsung devices ramps up the clock speed and makes things even faster and more power efficient. Simply put, the Galaxy S23 Ultra is the phone to get if you're interested in playing mobile games.
For comparison, the Google Pixel 7 Pro can run Fortnite at an average of 37 frames per second (FPS) at "epic" graphics settings. Meanwhile, the Galaxy S23 Ultra pushes a full 60 FPS with nary a dip in performance with the same settings.
In addition to that, the Galaxy S23 Ultra barely even gets warm while playing graphics-intensive games like that, even though it can run them at much smoother framerates. The Pixel 7 Pro, on the other hand, is known for getting toasty when playing games or pushing the processor for long periods of time.
To top it all off, the Galaxy S23 Ultra even gets better battery life than the Pixel 7 Pro. While I've never had difficulty getting through a full day on a single charge with the Pixel 7 Pro, I've been able to make it two full days on a single charge with the Galaxy S23 Ultra most of the time.
Even if you need to get even better battery life out of your phone, Samsung's "light performance" profile under battery settings will ensure that your phone keeps things powered for several additional hours in cases of emergency.
Samsung Galaxy S23 Ultra vs. S22 Ultra: Features, not bloatware
While Google's Pixel software often gets updated with nifty new features every quarter, Pixel phones still trail significantly behind Galaxy phones in terms of features. Some people like to call this bloatware, but I argue that definition for a big reason: Samsung phones aren't slow, and the features you find on them don't get in the way.
Rather, the unboxing experience of a Galaxy device couldn't be simpler or more user-friendly. In fact, the Galaxy S23 Ultra is the easiest phone I've ever set up and I've been reviewing phones since 2011.
Samsung has spent a lot of time over the years honing its One UI experience and the Galaxy S23 series launches with One UI 5.1, a minor-sounding update that actually adds a number of important features.
While Google often uses Pixel to pioneer great features — like letting Google Assistant answer phone calls for you, detecting earthquakes before they even happen, or even alerting emergency contacts when you're in a car crash — Samsung isn't often far behind. Even then, Google often integrates these features into the wider Android ecosystem, so it's usually just a matter of time before they come elsewhere.
With One UI 5.1, Samsung introduced the ability the let Bixby answer phone calls for you. While Bixby has sort of a bad reputation among virtual assistants, Bixby Text Call is actually incredibly brilliant and even better than Google Assistant call answering, in my testing. You can quickly respond with preset conversational cues, make your own quick responses, or even fully type messages out that will be read aloud by the Bixby voice.
Not only that, but Samsung lets users customize their phones in a way that Google might not ever allow. The famous Good Lock is a family of apps that bring a swath of customization options to your Galaxy phone, and apps like Camera Assistant give you full control over the camera experience.
Oh, and let's not forget the little fact that Samsung promises one additional year of software updates than Google does. That might sound strange given that Android is Google's operating system but, alas, Pixel phones still don't get as many major Android or security updates as Samsung Galaxy phones.
Samsung Galaxy S23 Ultra vs. Google Pixel 7 Pro: Which should you buy?
There's no doubting the Samsung Galaxy S23 Ultra is the new king of Android phones. It might cost more than the Google Pixel 7 Pro but it's totally worth the extra cost. It might be easy to say that but when you look at what you get with the Galaxy S23 Ultra, the answer is pretty clear.
It all begins with software updates. The Galaxy S23 Ultra will see Android 17 before Samsung calls it quits and it still gets another year of security updates beyond that. Meanwhile, the Pixel 7 Pro only gets up to Android 16.
The processor in the Galaxy S23 Ultra is nearly twice as fast as what's in the Pixel 7 Pro when playing mobile games or doing other process-intensive tasks meaning the phone will continue to feel faster throughout the lifetime of ownership.
And, on top of that, Samsung tends to add more features and partner experiences than Google. The Galaxy ecosystem is wide and the more Galaxy products you have, the more experiences you unlock. Having Galaxy Buds lets you record videos with 360-degree audio, for instance, and a Samsung laptop or TV directly integrates with your Galaxy phone in impressive and handy ways.
The Pixel 7 Pro might still have the best smartphone camera if you've got rowdy kids or rambunctious pets but, unless that's your sole concern for your new smartphone, the Galaxy S23 Ultra wins out in every other category but price.
If you want the fastest mobile processor ever in an Android phone, an impressive 200MP camera, the power of the S Pen, and more features than you can shake a stick at, the Galaxy S23 Ultra is the phone for you.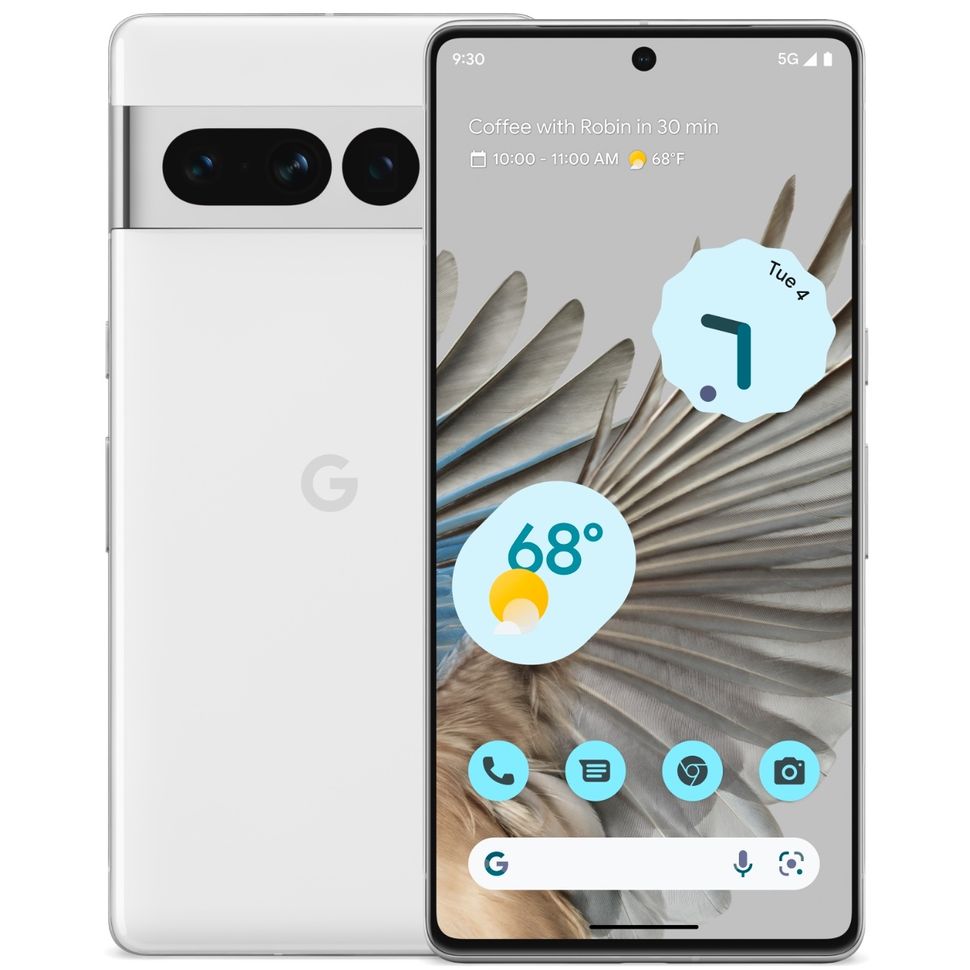 The great price of the Pixel 7 Pro combined with its consistently excellent camera, monthly updates, and great exclusive features make this phone an easy recommendation.
Sign up for Black Friday email alerts!
Get the hottest deals available in your inbox plus news, reviews, opinion, analysis and more from the Android Central team.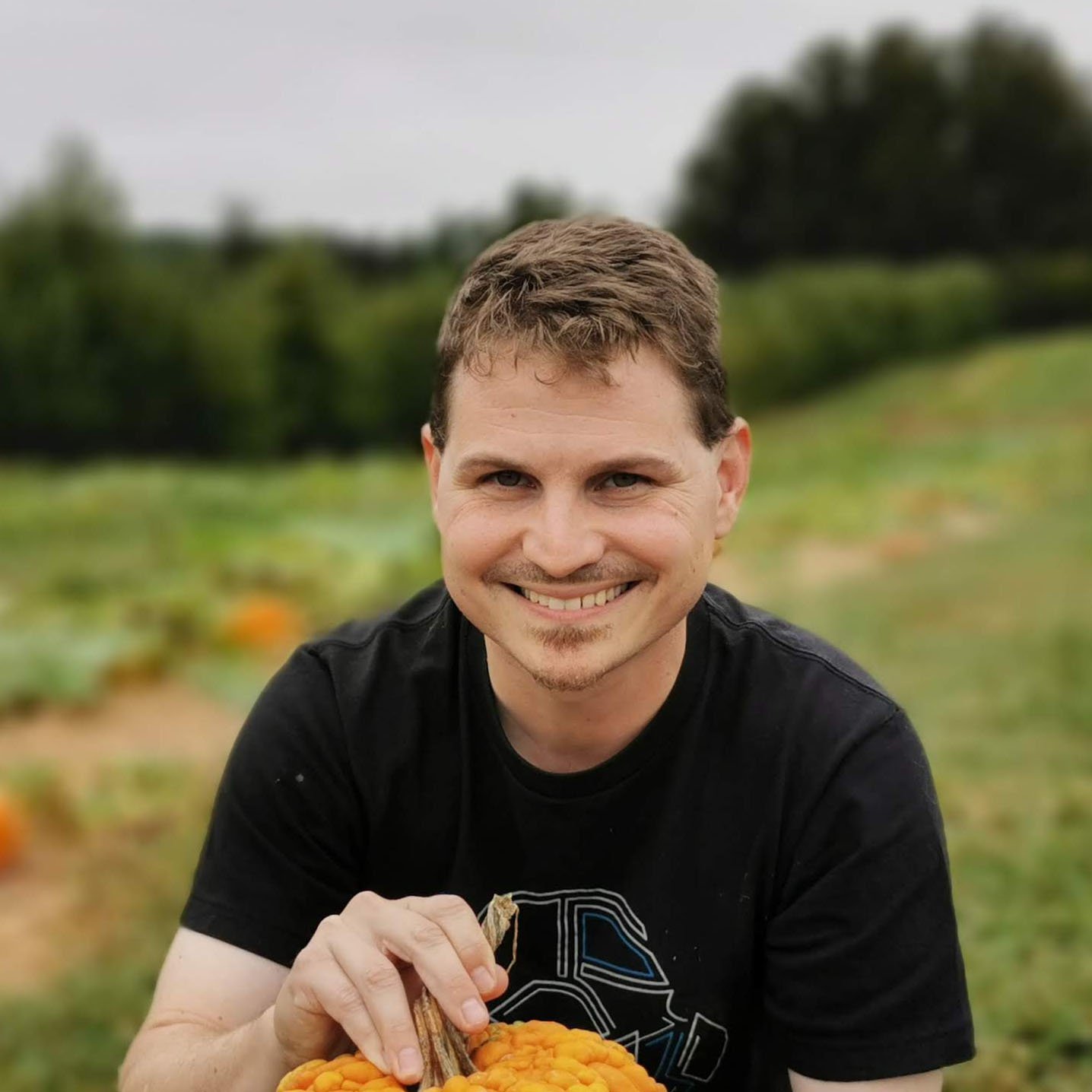 Senior Content Producer — Smartphones & VR
Nick started with DOS and NES and uses those fond memories of floppy disks and cartridges to fuel his opinions on modern tech. Whether it's VR, smart home gadgets, or something else that beeps and boops, he's been writing about it since 2011. Reach him on Twitter or Instagram @Gwanatu