Is the Galaxy S23 Ultra finally better at taking photos of moving objects?
Moving kids and macro images are notoriously difficult for phone cameras.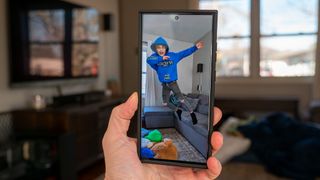 (Image credit: Nicholas Sutrich / Android Central)
Update 10 AM 2/8/23: Camera Assistant app updated on 2/8, added new results.
Every year, phone cameras get better and better. More detail, better zoom, wider dynamic range, higher resolution, smoother video, you name it, some company has improved upon it. Guaranteed. But only one company has, so far, been able to successfully nail the title of "best phone for parents and pet owners" because of its ability to capture objects in motion and still deliver crisp imagery.
I'm referring, of course, to the Pixel line of phones whose cameras I regularly give this prestigious award to year in and year out. While Samsung has been seriously impressing folks with its quality video capture and unbelievable "Space Zoom" on phones like the Galaxy S23.
So that begs the question: Can the Galaxy S23 capture moving objects any better than the Galaxy S22 could? Let's start with macro mode.
Macro mode
Capturing a macro image of a wildflower or something else in nature can be notoriously difficult. These are subjects that don't often want to hold still, especially on a windy day. Last year's Galaxy S22 Ultra was pretty bad at this task, often taking out-of-focus shots or overexposing the image and ruining any fine detail a macro shot might otherwise want to have.
It's quite wintry and blustery where I live right now so, while there aren't any wildflowers to capture, there are plenty of minute details remaining on evergreen plants and the dregs of Fall leaves that never left their Summer resting places.
Image 1 of 3
All three examples above highlight the monumental improvements Samsung has made with the Galaxy S23 Ultra's macro mode. For this task, I used the auto mode on all three phones, simply opening up the camera app, holding it close to the subject, and tapping the shutter button. I didn't tap on the viewfinder to track an object, just a simple point-and-shoot as someone might do on a normal day.
To Note, this is how much the wind was blowing at any given point in time, making macro photography extra challenging for these cameras:
The Galaxy S23 Ultra handily wins this competition, capturing more detail, better dynamic range, and a more attractive color palette. Notice I didn't say natural color palette, as that particular award goes to the Pixel 7 Pro. The Galaxy S22 Ultra ends up washing out basically every shot to some extent and has a very difficult time focusing on the first subject, in particular.
Also, notice how the Pixel 7 Pro's image wasn't able to focus as closely or evenly as the Galaxy S23 Ultra was. Samsung's focus enhancer — which is enabled by default and works entirely automatically — does a great job of evenly focusing on a subject. We saw this last year and it's even better this year.
Kids and pets
My favorite camera test in any given review is the one where I take photos of my son or my pets and see which phone can capture them most clearly. Any phone can take a good enough picture of a mountain scape or a gourmet plate of food, but what happens when the subject isn't well-lit or won't hold still?
For this test, I held two phones up and tapped the shutter buttons at the same time. One in the left hand, one in the right hand. Differences in shots are down to the minute differences between thumb presses and several background processing tasks that take place on any modern phone. In other words, when you tap that shutter button, the final result is an AI-assisted combination of several photos the camera took in a split second.
Let's compare the Galaxy S22 Ultra against the Galaxy S23 Ultra first.
Image 1 of 2
The first test is indoors with my son jumping off the couch. This one is fun because it tests movement in tough lighting conditions. Yes, it's the middle of the day with the sun shining in a cloudless sky but it's still challenging for a phone sensor.
Looking at both, you can see both Galaxy S22 Ultra and Galaxy S23 Ultra did a poor job of capturing the moment. The exposure on both photos is rather terrible, as the majority of both images are overexposed with many overblown highlights. My son is also incredibly blurry in the photos from both phones, although, I could see how you might argue that this is fine since he's actually moving quite fast.
As of February 8, Samsung updated the Camera Assistant app which is one of the newer modules in the Good Lock suite of apps. The update includes One UI 5.1-specific settings for speeding up image capture and prioritizing quality over speed. Here's what those options look like:
Image 1 of 2
Selecting "Quick tap shutter" and "Prioritize speed" did actually yield an improvement in my testing. That's a great sign of progress but there are still several problems here. First, as you can see below, I had to try four times before I got a clear shot. That's not likely something you'll have the opportunity to do in the real world so this isn't a "real-world accurate" test in that sense.
Second, I'm not sure how many people will actually go through the trouble of downloading Good Lock, downloading the Camera Assistant module, and then going in and tweaking the shot. People want it to work out of the box and, as it is, that's not the case.
The second test is outdoors in bright sunlight. My son is jumping on his rope swing and I'm capturing a photo of him circling around with an emphasis on grabbing a shot of his face.
Once again, we see that both shots are very overexposed. I'm not sure why Samsung's camera software keeps doing this but it's a constant issue in all kinds of lighting conditions. Exposure on the S23 Ultra is definitely better than the S22 Ultra, though, and the dynamic range is definitely improved.
See my son's face in both shots to see the biggest (and most important) difference between the scenes. The Galaxy S22 Ultra completely blew the moment here while the S23 Ultra's shot is at least salvageable.
Now, how about the Pixel 7 Pro? Does it remain the champion of capturing movement in photos?
Image 1 of 2
While I hate to say it, as usual, there's no real competition here. Google's AI smarts in the Pixel 7 Pro are simply too good and often outdo its best competitors in tough situations. Quite literally everything about the Pixel 7 Pro's photo is better than the Galaxy S23 Ultra's. Exposure, motion blur, sharpness, fine detail, dynamic range. Everything.
Moving outdoors, the situation is a lot more even. Google's Pixel 7 Pro still wins the competition but it's not by a large margin, especially when compared to how handily it won the indoor test. Google's shot is much better exposed and dynamic range is much better. Both did a good job at capturing the face, although Samsung's shot is slightly more overexposed due to the extremely bright and direct sunlight on his face.
But Samsung has one little trick that often comes in handy when you're not sure you'll have time to retake the shot: burst mode. All phones support burst mode in some way but Samsung's is easy in that you press and slide the shutter button downward, holding it until the moment has ended. This results in a fast burst of shots that you can sort through afterward and pick a better moment. Will burst save Samsung's bacon in the indoor shot?
To prove a point here, I simply tapped the shutter button on the Pixel 7 Pro. On the Galaxy S23 Ultra, I kept the burst mode on the entire time. Unfortunately for Samsung, this doesn't help things much, if at all.
A single tap on the Pixel 7 Pro produces a sharp, clean image with gorgeous exposure. Meanwhile, a burst of over 30 photos on the Galaxy S23 Ultra doesn't result in any better quality than a single tap did.
I had really hoped that Samsung would improve this one particular shortcoming this year. Samsung phones have suffered from this problem for a very, very long time and it doesn't seem to be much better today than it ever was. In the short of it, if taking pictures of moving pets or kids is the most important thing to you, you should still be choosing a Pixel 6 or Pixel 7 over any other phone on the market.
But what if I set the Galaxy S23 Ultra's sensor to capture at the full 200MP resolution instead of the default 12.5MP resolution?
Well, at least I got a really crisp image of my couch cushions.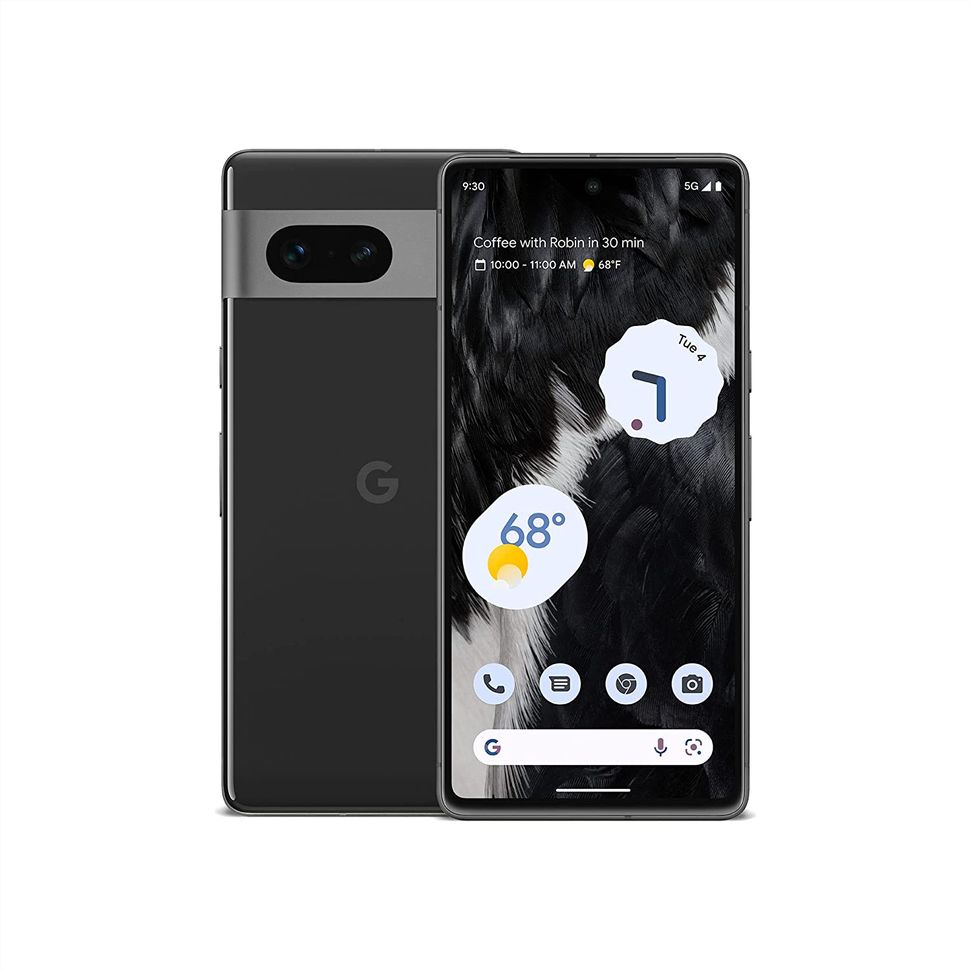 If you have kids or pets and love to take photos of them, the Google Pixel 7 is the phone for you. It's half the cost of the Galaxy S23 Ultra and takes better pictures of your favorite little ones every single time.
Get the Android Central Newsletter
Instant access to breaking news, the hottest reviews, great deals and helpful tips.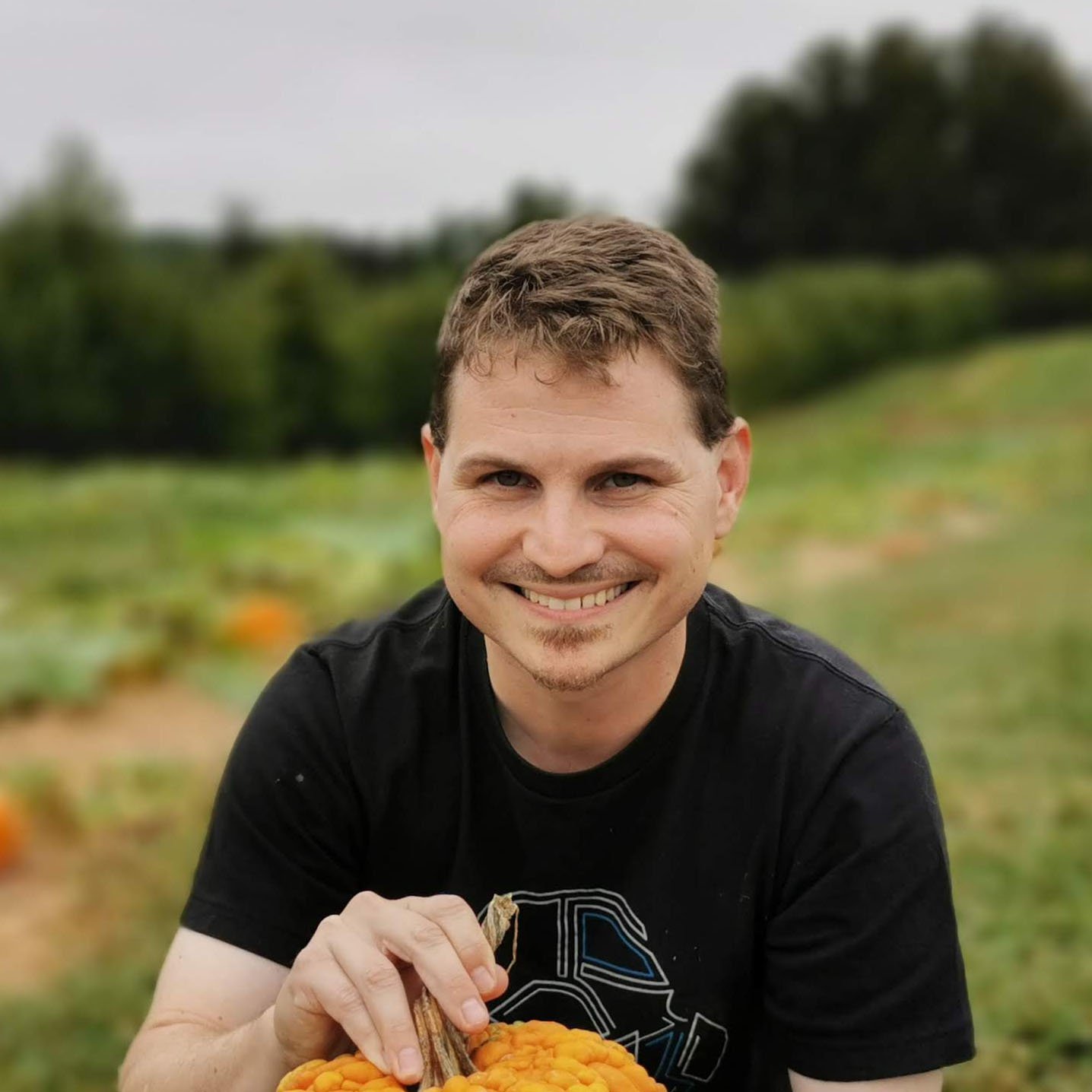 Senior Content Producer — Smartphones & VR
Nick started with DOS and NES and uses those fond memories of floppy disks and cartridges to fuel his opinions on modern tech. Whether it's VR, smart home gadgets, or something else that beeps and boops, he's been writing about it since 2011. Reach him on Twitter or Instagram @Gwanatu