Samsung Galaxy S23: Your Galaxy Unpacked pre-guide to every leak
The Galaxy S23 will arrive very soon; does it give Galaxy S21 or S22 owners enough reason to upgrade?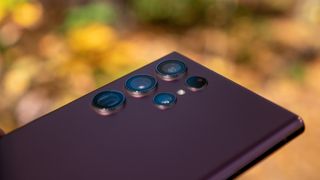 (Image credit: Nicholas Sutrich / Android Central)
Samsung Unpacked is confirmed for February 1, so we have just a few days to wait for the official reveal of the Samsung Galaxy S23, Galaxy S23+, and Galaxy S23 Ultra. We're excited to tune into the livestream and end the suspense; but a ton of Galaxy S23 leaks have already revealed most of how these phones will look and perform, more or less.
Assuming these leaks are accurate, the Galaxy S23 series will gain a significant performance boost, a brand new Ultra camera sensor, and a major design difference for both the S23 and S23+. Beyond those differences, however, the 2023 Galaxy phones look remarkably similar to the S22 series in specs and aesthetics.
Take all this information with a grain of salt, since no leak is 100% accurate. But as we get closer to the final release date, we've seen enough repeated information to become increasingly certain that certain facts are true. So the question will be whether the Galaxy S23 is tempting enough to upgrade.
Here's what we know, expect, and hope to see from the Samsung Galaxy S23 series.
Samsung Galaxy S23 release date
The Samsung Galaxy S23 launch, aka Galaxy Unpacked 2023, will take place in San Francisco, California on February 1 at 10a PT / 1p ET / 6p GMT; the South Korean tech giant will stream the event on its YouTube channel (opens in new tab), when it'll reveal the official release date. We don't know when that is, but based on previous years, it'll likely be a couple of weeks after the livestream, around mid-February.
You can currently reserve your Galaxy S23 from Samsung and receive a $50 credit — as well as reserve an unannounced Samsung Galaxy Book for an additional $50. We used to consider the original Galaxy Chromebook one of the best Chromebooks available, but we've been impatiently waiting for a new model for several years now, so we're quite intrigued.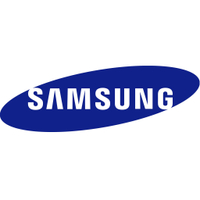 (opens in new tab)
Reserve the next Galaxy (opens in new tab)
Reserve the next Galaxy smartphone to receive up to $100 in Samsung credits and other preorder perks. But hurry, these perks will go away once preorder opens on February 1, so make sure you reserve now!
Samsung Galaxy S23 price
Below, we'll break down all of the similarities and differences between the Galaxy S22 and S23 series, but to spoil things a bit, they're not especially different aside from the annual chipset upgrade and a few minor design differences. So Samsung has no justification to change its pricing this year compared to last year.
In other words, we expect the Galaxy S23 to cost $800 / £770, the Galaxy S23 Plus to sell for $1,000 / £950, and the Galaxy S23 Ultra to jump up to $1,200 / £1,150. That's not a guarantee, but we wouldn't bet otherwise.
That said, WinFuture's Roland Quandt claims the Galaxy S23 price will stay the same in the U.S. but increase in Europe, costing about €100 more than the S22 series did last year. So those pound estimates above for Great Britain may also increase slightly.
Samsung Galaxy S23 design
Going solely based on phone dimensions and display sizes, the Galaxy S23 series could look near-identical to the Galaxy S22 series. Prolific leaker Ice Universe posted the S23 dimensions for all three phones in September. So we could once again get a 6.1-inch Galaxy S23, 6.6-inch Galaxy S23+, and 6.8-inch Galaxy S23 Ultra in terms of display sizes.
As for dimensions, the Galaxy S23 will apparently measure just 0.3mm taller and wider than the Galaxy S22, the Galaxy S23+ 0.4mm for both compared to the S22 Plus, and the Galaxy S23 Ultra just 0.1mm taller and 0.2mm wider than the S22 Ultra. And all three should be about as thick as last year's phones, too.
So the Galaxy S23 and S23+ should retain the same flat display and angular edges as their predecessors, and the Galaxy S23 Ultra will remain a curved-edged behemoth with an S Pen slot.
At the same time, a major design feature of the S22 Ultra could come to the entire S23 lineup:
Image 1 of 3
The above renders appear to be "official" Samsung Galaxy S23 leaked renders, courtesy of leaker Evan Blass. They confirm the long-standing rumors that Samsung will remove the traditional camera housing surrounding the triple rear camera sensors, so the lenses share the look found on the Galaxy S22 Ultra.
Otherwise, these design renders show no change to the placement of the stereo speakers, USB-C port, SIM tray, volume rockers, and power button from last year's models.
In terms of Galaxy S23 colors, it appears from these renders that all three models will come in Phantom Black, Green, Cream, and either Violet or Rose Gold — we're guessing on the color names based on last year's lineup. Moreover, Samsung will likely sell several Samsung.com-exclusive colors for each phone, as it does every year.
Image 1 of 5
Our S22 Ultra reviewer found those isolated lenses "attract every little bit of dust, lint, and hair that your pockets can gather" and that the grime is difficult to clean without washing your phone regularly. Plus, they make the phone imbalanced when sitting on a flat surface. So Samsung's choice to bring them to all three S23 phones may prove controversial.
Thankfully, adding a case to your Galaxy S23 or S23+ will solve both issues, but anyone who likes to go caseless may not like this design choice. Speaking of cases, the above leaked Galaxy S23 cases from MobileFun show what those may look like.
Image 1 of 4
If you don't trust artificial renders, all three S23 phones' dummy units leaked back in December via SmartLeaks, as shown in the photos above. They pretty much confirm all of the leaks that came before and after, from the camera island removal to the return of the angular edges.
Samsung Galaxy S23 specifications and cameras
In the lead up to Galaxy Unpacked, WinFuture apparently leaked the official Galaxy S23 series specs sheet, which confirms many of the details we'd already heard from leakers in the preceding months. Essentially, you can expect a faster processor and slightly larger batteries in the S23 and S23+, but otherwise no other major changes.
While it isn't officially confirmed, the Galaxy S23 series should use the Qualcomm Snapdragon 8 Gen 2 chip, announced last November at the Qualcomm summit.
The Snapdragon 8 Gen 2 will support Wi-Fi 7 connectivity, 200MP camera sensors, and 8K HDR video capture. Qualcomm also says the new CPU, GPU, and APU are 35%, 25%, and 4.35x faster than the Gen 1, respectively. We'll see how that translates to real-life use, but the 8 Gen 1-backed S22 had notorious issues with overheating and throttling, so we're hopeful to see improvement on this front.
Leaker Ice Universe also indicated that the Galaxy S23 could get an exclusive Snapdragon 8 Gen 2 variant that clocks up to 3.36GHz, compared to just 3.2GHz with the standard version.
Even before the official announcement, Qualcomm chief financial officer Akash Palkhiwala said that the S23 series would be powered by Snapdragon chipsets globally. 75% of Galaxy S22 phones used the Snapdragon 8 Gen 1, and if this statement is taken literally, Samsung may stop using Exynos chips altogether in specific territories.
We did hear back in April that the Galaxy S23 could use a MediaTek Dimensity chip, which would run counter to this claim. In theory, that chip would be the Dimensity 9200. But we'll have to wait and see, since Samsung has only used MediaTek chip for mid-range or budget Samsung phones up until this point. At present, the most recent leak from Daum (opens in new tab) has reaffirmed that Samsung will only use Qualcomm chips for its flagships moving forward.
As mentioned above, the displays shouldn't change at all in size or quality. The S23 and S23+ should both have 2340x1080 resolution and 120Hz refresh rates, while the S23 Ultra will retain its 3088x1440 resolution and 120Hz LTPO display that can dip as low as 1Hz to preserve battery life.
Aside from possible upgrades in brightness, the only likely change is an upgrade from Corning Gorilla Glass Victus+ to Gorilla Glass Victus 2, the newest protection standard announced in November.
The main upgrade for the newer series appears to be with its battery life. FCC listings for the Galaxy S23 and S23+ indicate their battery capacities at 3,900mAh and 4,700mAh, a 200mAh increase for both. We didn't see the Galaxy S23 Ultra's capacity, but a Galaxy Club battery leak indicated it will stick to 5,000mAh, same as the S22 Ultra.
Yogesh Brar's Galaxy S23 specs leak also indicated the phone will have 8GB of memory, 128GB or 256GB storage, and 25W wired/ 15W wireless charging. DCS reaffirmed this charging speed claim, and a separate Galaxy S23 Ultra regulatory unit leak confirmed the flagship will also stick to 25W. So it appears Samsung has no intention of competing with some Android brands like OnePlus for faster charging.
One recent Galaxy S23 storage rumor from tipster Ahmed Qwaider says that Samsung may sell the Galaxy S23 with 256GB storage as the smallest option instead of the traditional 128GB. Given no other leak has corroborated this, it's possible this simply refers to Samsung offering a free upgrade to 256GB if you buy the phone from its website, as it's done in the past.
In terms of Galaxy S23 cameras, Brar suggested they will remain unchanged in terms of hardware: a 50MP main sensor, 12MP ultrawide angle shooter, 10MP telephoto lens, and 10MP front camera. Since the Galaxy S22 and S22 Plus had the same cameras, we can assume this applies to the Galaxy S23 Plus as well.
The only real possibility of an upgrade, according to the leakers, is with the Galaxy S23 Ultra. Samsung created a 200MP ISOCELL HP1 camera sensor in 2021, but it has yet to appear on any of its phones. But we first heard back in May that Samsung would finally include its 200MP sensor on the Galaxy S22 Ultra next year.
More recently, leaker Ice Universe claimed it was "100% confirmed" that the S23 Ultra would get the ISOCELL HP2, a 1/1.3-inch 200MP sensor with an f/1.7 aperture and 0.6µm pixels. Compared to the Galaxy S22 Ultra's 1/1.33-inch 108MP primary camera sensor with 0.8μm pixels and an aperture of f/1.8, the newer S23 Ultra sensor should capture more detail and light in every shot.
He then followed up to show an alleged photo montage comparing the picture quality of the S23 Ultra' 200MP sensor, compared to other popular phones for photography, shown below. And a retail worker in Nicaragua unboxed the S23 Ultra early and did a zoom test showing off its powerful capabilities at 100X zoom.
Otherwise, we should see the return of the 12MP ultrawide sensor with 120º FOV, two telephoto lenses with 3X and 10X optical zoom, respectively, and a 40MP selfie camera.
The only other important thing to note is that in addition to Wi-Fi 7 support, the Galaxy S23 series might add satellite connectivity, following in Apple's footsteps with the iPhone 14 Pro. Google has confirmed Android 14 will support satellite functionality, which would mean the feature theoretically wouldn't become available until the end of 2023.
Software
There isn't too much to say about the Galaxy S23 software, except that it'll launch with One UI 5 based off of Android 13. Based on Samsung's previous support policy with past phones and tablets, it'll receive four Android OS updates to Android 17 and security updates through early 2028.
Samsung has already begun testing One UI 5.1 on the Galaxy S22 series, but the expectation is that the S23 series will receive the official update first, or at least simultaneously. We know little about the update, except that it might come with new features to make the Galaxy S23 a little more exciting and appealing to new buyers.
Samsung Galaxy S23 feature wishlist
There are plenty of things we can think of that we'd love to see on the best Samsung phones (opens in new tab) of 2023, including changes, additions, and even subtractions. We've already seen plenty of rumors swirling around Samsung's next big phones, and even some potential leaks that point us in the direction Samsung will be taking its flagship phones in 2023.
Last year might have already brought us great releases like the Note-worthy Galaxy S22 Ultra and the ever-productive Galaxy Z Fold 4 (opens in new tab), but Samsung's 2023 phones look like they could bring even more bang for our collective bucks. What will we see? What could we see? Our Phones Editor Nick Sutrich has a long wishlist for the Galaxy S23.
Make the S23 for "fans" instead of an S22 FE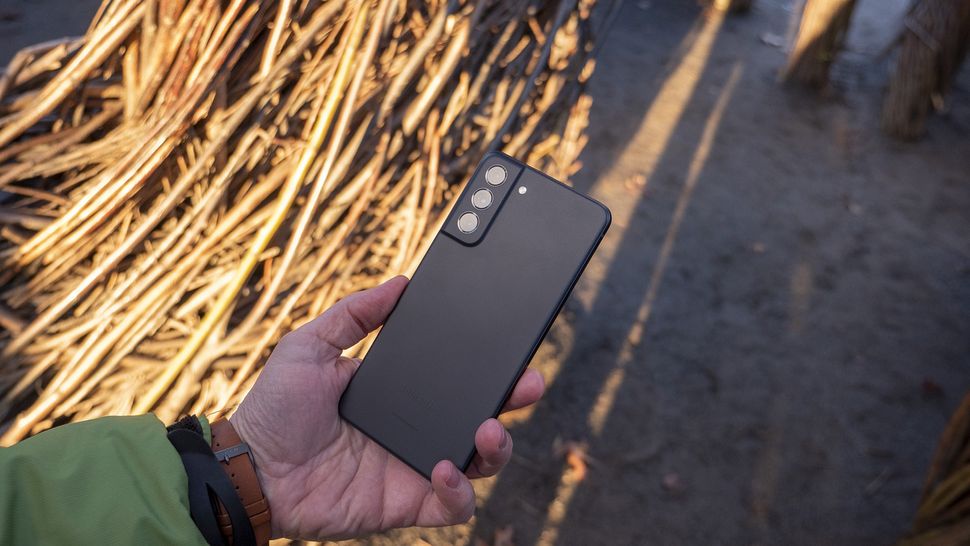 The Samsung Galaxy S20 FE (opens in new tab) was a product of a strange year in tech that was both affected by higher retail prices and a fast-growing pandemic that shut workers out of their jobs. The big $300 price gap made the product make sense. Having nearly the same specs as the same mainline Galaxy S20 phone only helped matters further.
But the Galaxy S21 FE (opens in new tab) was also a product of the pandemic, and not in the positive way that the Galaxy S20 FE was. It was delayed, often thought canceled, and eventually debuted at nearly the exact same time as the Galaxy S22, nearly 18 months after the S20 FE came out.
To make matters worse, it was only $100 less than the Galaxy S22 — despite using 2021's processor, cameras, and horrible haptic motors — and phones like the Google Pixel 6 were $100 less than it.
So far, we haven't seen hide nor hair of a Galaxy S22 FE, and Samsung should keep it that way. Instead, Samsung should be focusing on making the Galaxy S and Galaxy A series phones the best in their respective classes. There's really just no room for a Galaxy S FE series if Samsung isn't willing to significantly slash the price.
Bigger battery in the baby
Small phones don't see a lot of love on Android these days, and while Samsung's smallest Galaxy S22 packs a lot of value in a relatively small package, the battery life can leave a lot to be desired. Sure, keeping the phone small means Samsung has to sacrifice some battery capacity, but we've got one suggestion for Samsung here: thin phones are not worth the trade-off.
For a long time, phone manufacturers were obsessed with making phones as thin as possible. While this looks cool when you take it out of the box, the truth is that most people stick their phones in a case and hide those svelte looks. Furthermore, polls show (opens in new tab) that people would rather have better battery life on their phones than anything else these days.
Over the past two or three years, we've seen an uptick in the number of phones that use protruding camera lenses — or a camera "island" that keeps the raised portions of the phone more level — but I have a suggestion for Samsung. Instead of making the rest of the phone thinner than the camera hump — which puts the phone off-balance and makes it wobbly, anyway — how about keeping the phone a uniform thickness and make the battery bigger?
There haven't been too many rumors around battery size changes or a major design change that would rid us of protruding camera humps, but it feels like such an obvious choice when people continue to request better battery life.
Goodbye, Exynos
Last year, I waxed poetic about the possibility of Samsung bringing the Exynos processor to all its phones (opens in new tab). After all, Samsung had just completed a multi-year redesign with none other than AMD, the kings of performance-per-watt on the X86 side of things. They even touted ray-tracing as a major feature of the new Exynos 2200 line, getting our hopes up for one beast of a processor.
Turns out, not even AMD could save Exynos from itself. Over the years, the International Exynos-powered models of Samsung phones were often the worst model to buy, while comparable Qualcomm-powered models often performed better, ran cooler, and had better battery life.
This year, it's time for Exynos to go the way of the Dodo. You've tried again and again, Samsung, and I think it's about high time you gave up the ghost.
Thankfully, rumors and leaks are saying that Samsung is looking to ditch Exynos for the entire Galaxy S23 series, instead providing customers with either a Qualcomm chipset — most likely the Snapdragon 8 Gen 2 — or a MediaTek chipset for regions or models where it makes more sense.
Better yet, next year's Snapdragon 8 Gen 2 will be manufactured on the same 4nm process (opens in new tab) from TSMC as the excellent Snapdragon 8+ Gen 1, and is said to be focusing on battery efficiency as the core tenet of the chipset. Considering how fast and cool the Snapdragon 8+ Gen 1 runs — not to mention that it delivers hours of additional use with the same size battery — it's great to see Samsung opting to pick the very best for its next flagships.
Improved motion capture
Every year, we hear about one camera improvement or another. Whether it's better low-light photography and video, the ability to zoom up to 100x away, or silky smooth stabilization to keep even the wildest of events clean and easy to see, there's always something to improve on a smartphone's tiny camera.
But what about capturing motion itself? Last year, Google launched a new smart algorithm on its Pixel 6 line called Face Unblur (opens in new tab), which uses the AI smarts built into the Tensor processor to identify faces of people and pets and keep them as sharp and clear as possible, even when the people or pets attached to those lovable faces won't hold still.
In fact, this particular trait has been Samsung's weakest link for as long as I've been reviewing Android smartphones (that's well over a decade, now). It's only with the Galaxy Z Flip 4 and Z Fold 4 cameras (opens in new tab) where I've seen any improvement in this area. Just ask anyone with a Samsung phone — and either has kids or pets — how often they take a photo and it ends up a blurry mess, and you'll know this is a problem Samsung really needs to get right with the Galaxy S23.
Given the AI smarts that Qualcomm has packed into its latest chips — not to mention the inevitable increase in processing power that'll come with the chips that power the Galaxy S23 — there's no reason we shouldn't see something similar to Google's Face Unblur feature appear on Samsung's next flagship phones.
Even better zoom
Samsung's Galaxy S22 Ultra shipped with a 108MP main sensor, but rumor has it that Samsung is going to outdo itself by shipping the Galaxy S23 with a 200MP camera sensor. 200MP might sound a little ridiculous on the surface, but there are several reasons for a company like Samsung to continue to push these kinds of numbers.
First up, many of these camera sensors are physically bigger than their predecessors. While that creates a larger camera hump — if Samsung doesn't follow our previous advice on phone size — it also makes for more natural-looking photos. Typically, larger camera sensors create a higher-quality depth of field, also known as bokeh, which delivers a better picture in the end, regardless of the number of pixels on board.
Depending on which of the two new 200MP Samsung camera sensors are used, each pixel will occupy either 0.64μm or 0.56μm of physical space on the sensor. That's a paltry size when compared to even the tiny 1.0μm pixels on the 50MP sensor in the regular Galaxy S22 and S22 Plus, but Samsung can utilize a secret weapon to make those pixels substantially bigger.
This 200MP sensor is able to "bin" up to 16 adjacent pixels into one physical pixel, making them a whopping 2.56μm in size. Larger pixels are a huge boon for low-light photography, in particular, as they are physically able to bring more light into the sensor and create brighter images. During the day, this often results in images with wider dynamic range.
But a 200MP sensor isn't just good for regular old photos. It's also great for further enhancing Samsung's highly-respected Space Zoom feature.
Since its debut on the Galaxy S20 Ultra, Space Zoom (opens in new tab) has gotten better and better thanks to a combination of improved hardware and software. While the Galaxy S23 Ultra is reportedly sticking with the 10MP sensor behind its 10x optical zoom lens, a more pixel-dense 200MP main sensor would help it deliver even more detailed photos at maximum zoom levels.
That's because Samsung uses an incredibly smart algorithm that combines image data from both the telephoto sensors and the main sensor. When one of those sensors doubles in resolution, you should absolutely expect the Galaxy S23 Ultra, in particular, to deliver even better zoom than we saw with the S22 Ultra.
More comfortable Ultra
Look, the Galaxy S22 Ultra might be the best mainline flagship phone Samsung has ever made — including all those Galaxy Note features that fans have loved for years — but Samsung's increasingly boxy design for the Note series was never a comfortable trend. Given the S22 Ultra looks almost identical to the Note 20 Ultra, it's no surprise that the phone wasn't the most comfortable to use without a case wrapped around it.
While Samsung rounds the left and right edges of the S22 Ultra, I'd like to see some more rounding of the corners on the Galaxy S23 Ultra. When I'm holding the S22 Ultra in my palm and just trying to scroll through Twitter or one-hand swipe type a message, those hard, sharp corners dig right into my palm and get very irritating, very quickly.
Phones like the Galaxy S22, S22 Plus, and even the giant Galaxy Z Fold 4 feature rounded corners that are far, far more comfortable to hold. I know you've got to put an S Pen somewhere, Samsung, but making those corners sharp 90-degree angles just isn't the nicest way to go about it.
While we're at it, please ditch the waterfall display for the Galaxy S23 Ultra, Samsung. While waterfall displays were cute for a while and looked nice, the design has gotten very long in the tooth. It's not great for protecting the display with a screen protector since the glass itself is curved and, worse yet, it's impossible to write all the way to the edge with the S Pen because of those curves.
In summation: Flat display, curvy corners. Thanks, Samsung.
Better fingerprint sensor placement
Samsung's in-display fingerprint scanners have long been some of the best in the business, but there's still no getting around the odd and sometimes uncomfortable placement. A front-mounted, bottom-aligned fingerprint scanner was bad when the iPhone did it and it's still bad these days, no matter what technology is used to do the actual "scanning" of fingerprints.
Over 42% of our readers (opens in new tab) said they liked rear-mounted fingerprint sensors far better than any other style or position, and another 10% said they would prefer side-mounted fingerprint sensors as found in the Galaxy Z Flip and Fold series, instead. Only 27% of respondents said they liked in-display fingerprint sensors, and the staff at Android Central largely agrees with these positions.
Personally, I prefer the side-mounted fingerprint sensor in the power button. It makes it easy to wake the device up and unlock it in one motion, and it's located where you're already holding the phone, anyway. Not only that but side and rear-mounted fingerprint sensors are nearly always faster and more accurate than in-display sensors. While it looks cool to have them in the display, it's largely a less desirable design.
Android Central Newsletter
Get instant access to breaking news, the hottest reviews, great deals and helpful tips
Senior Editor, VR/AR and fitness
Michael spent years freelancing on every tech topic under the sun before settling down on the real exciting stuff: virtual reality, fitness wearables, gaming, and how tech intersects with our world. He's a semi-reformed Apple-to-Android user who loves running, D&D, and Star Wars. Find him on Twitter at @Michael_L_Hicks.
Android Central Newsletter
Get instant access to breaking news, the hottest reviews, great deals and helpful tips
Thank you for signing up to Android Central. You will receive a verification email shortly.
There was a problem. Please refresh the page and try again.