Samsung Galaxy A54 vs. A34: Which should you buy?
The Samsung Galaxy A54 and A34 were released at the same time, and boast similar features and designs.
A good budget option
The Samsung Galaxy A54 is a good mid-range option if you're looking to enter the world of Samsung Galaxy devices. With a large screen, quick processor, and expandable memory, it will suit most users' needs, and then some.
For
Better camera system
Faster processor
More modern design
Bigger may be better
The Samsung Galaxy A34 is a slightly bigger phone with a larger screen, though it isn't quite as powerful nor does it have as good a camera system. But if you're on a tighter budget, the Galaxy A34 is still a solid phone worth considering.
For
Larger screen
Cheaper option
The Samsung Galaxy A54 vs. Samsung Galaxy A34 is an interesting comparison. Both phones were introduced at the same time and boast similar specs, making the decision even tougher. But there are differences between them, which I'll explore here to help you make the right decision to meet your needs.
Samsung Galaxy A54 vs. Samsung Galaxy A34: How they look
Why you can trust Android Central Our expert reviewers spend hours testing and comparing products and services so you can choose the best for you. Find out more about how we test.
First, let's look at the Samsung Galaxy A54. It comes in Awesome Graphite, Awesome Violet, Awesome White, and Awesome Lime (availability varies by country) with a sleek and modern frame, though in his review, Android Central's Nicholas Sutrich says the phone's plastic is "boring looking."
Equipped with a 6.4-inch Super AMOLED FHD+ Infinity-O display, you get 2,340 x 1,080 resolution and edge-to-edge viewing. The screen also offers 120Hz refresh rate, which will be a big deal if you do a lot of streaming, gaming, and multitasking. Indeed, Sutrich says the phone is "buttery smooth" thanks to the processor and refresh rate, a marked improvement over previous-generation 60Hz mid-range phones. But he does note that those who are sensitive to display flicker may run into some irritations.
In terms of dimensions, it's slightly smaller than the Galaxy A34 though it's the same thickness. It offers an IP67 rating so you can comfortably get it wet thanks to water resistance, and it's also resistant to dust. With a 5,000 mAh battery, it will last for more than a day's worth of talk time, or about 20 hours with Internet, which will get you through a full work or school day, and then some. It also supports fast charging so you can be back up and running in a jiffy when in a pinch.
Grab the phone with either 128GB or 256GB storage, which can be expanded to up to 1TB via an optional microSD memory card.
Available in Awesome Violet, Awesome Graphite, Awesome Lime, and Awesome Silver, the Samsung Galaxy A34 has a larger 6.6-inch Super AMOLED screen with the same resolution as well as 120Hz. It boasts what Samsung calls a "glasstic finish," which consists of a thin layer of glass between two layers of plastic. The benefit is that it allows the phone to remain lightweight and still look more expensive than it is. But the phone is also not as elegant looking, with a notch at the top of the screen that doesn't afford as clean a look as with the Galaxy A54.
Also with an IP67 rating and a 5,000mAh battery, it comes in a 128GB or 256GB option as well, also expandable up to 1TB. It also supports fast charging.
Samsung Galaxy A54 vs. Samsung Galaxy A34: The specs
I'll get further into what differentiates these two phones, but first, here's a rundown of the core specifications.
Swipe to scroll horizontally
| Header Cell - Column 0 | Samsung Galaxy A54 | Samsung Galaxy A34 |
| --- | --- | --- |
| OS | Android 13 (One UI) | Android 13 (One UI) |
| Colors | Awesome Graphite, Awesome Violet, Awesome White, Awesome Lime | Awesome Graphite, Awesome Violet, Awesome Silver, Awesome Lime |
| Screen Size | 6.4 inches | 6.6 inches |
| Screen Resolution | 2,340 x 1,080 | 2,340 x 1,080 |
| Processor | Samsung Exynos 1380 | MediaTek Dimensity 1080 |
| RAM | 6GB, 8GB | 6GB, 8GB |
| Storage | 128GB, 256GB | 128GB, 256GB |
| Memory Card Slot | Yes (up to 1TB) | Yes (up to 1TB) |
| Camera | 50MP, 32MP Front, 12MP Ultra-Wide, 5MP Macro | 48MP, 13MP Front, 8MP Ultra-Wide, 5MP Macro |
| Speakers | Stereo Speakers | Stereo Speakers |
| Battery | 5,000mAh | 5,000mAh |
| Wireless Charging | No | No |
| Fast Charging | Yes | Yes |
| Cellular | 5G | 5G |
| Size | 6.22 x 3.02 x 0.3 inches | 6.35 x 3.07 x 0.32 inches |
| Weight | 202 grams | 199 grams |
Samsung Galaxy A54 vs Samsung Galaxy A34: Usability and features
When it comes down to usability, these phones function in much the same way. But there are a few differences.
Most notable is that the Samsung Galaxy A54 has a better camera system with higher resolution cameras for the main, front, and ultra-wide options, though the macro camera is 5MP for both. Both have photography features for taking better night photos (nightography), wide shots with OIS, and others. But you'll get better shots from the Galaxy A54.
The Galaxy A54 also has a more powerful processor. If you tend to do a lot of intense tasks from your phone, from gaming to video streaming or creation, running multiple apps at once, you might find that the Galaxy A54 can keep up with you better. Your best bet, in this case, is to upgrade to the option with 8GB RAM. Note, however, that in his review, Sutrich says that while it's possible to play games like Fortnite, Diablo, and Minecraft on the phone, the gaming performance "leaves a lot to be desired."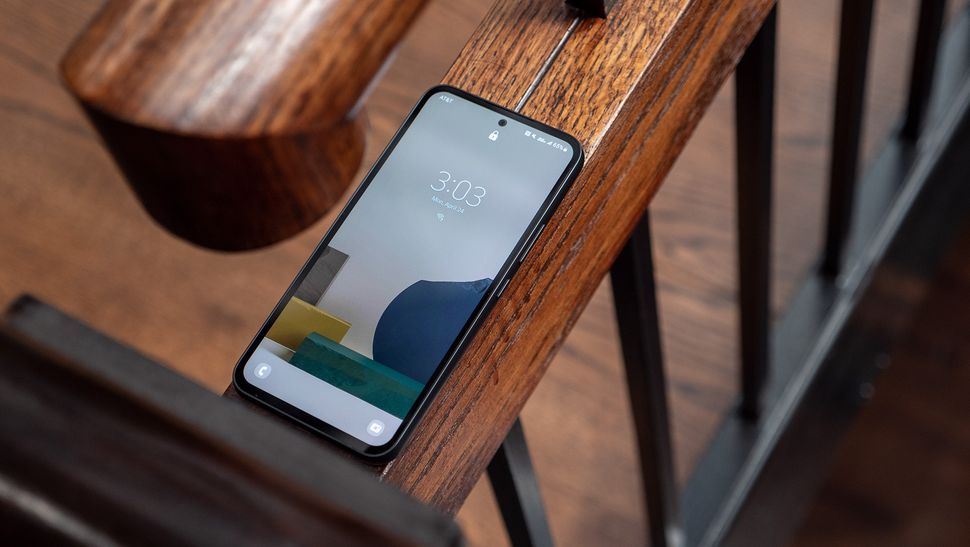 By contrast, the Samsung Galaxy A34 has slightly lower-res cameras, with the most notable difference being in the front camera. If you tend to shoot a lot of selfies and videos using a front camera, do video calling, and more, you'll want the A54 to get a better experience. But the Galaxy A34 does offer all the enhanced photography features, like auto framing, photo remaster to reduce blur and noise, object eraser, and an AI tool for increasing resolution.
While it's still an octa-core processor with 6GB or 8GB RAM, the Galaxy A54 might provide a smoother, better experience when multitasking. Both have stereo speakers and offer support for Dolby Atmos immersive audio experiences.
With both, you can access Samsung Knox Security and create secure folders to store encrypted files. This makes the phone a viable option for work use as well as personal. If you own other compatible Samsung devices, you can also leverage Quick Share with both phones if you want to share contents among them.
Samsung Galaxy A54 vs Samsung Galaxy A34: Which should you buy?
The decision between the Samsung Galaxy A54 vs. Samsung Galaxy A34 is a tough one. The phones look similar, and while the Galaxy A34 uses the "glasstic" material, it still looks and feels good, so you aren't losing much in terms of a refined look. It has a bigger screen, which might be worth opting for if you like the idea of having the biggest screen possible for a smartphone.
With that said, when it comes to features, the Galaxy A54 is the more premium, mid-range option of the two with a better processor and better cameras. If you have the budget for it, considering it's not much more expensive, it's the better all-around option to go with. The only compelling reason to go with the Samsung Galaxy A34 is if you really want the larger screen.
Keep in mind that you might also want to widen your options when considering a mid-range phone. While Sutrich calls the Samsung Galaxy A54 the "best mid-range phone Samsung has ever made," he also finds the Google Pixel 7a, which features comparable specs and a similar price, to be a better phone, overall.
However, there is an advantage in sticking with Samsung for its feature-rich software experience and seamless connection among other devices within the Galaxy ecosystem, from earbuds to the Galaxy Watch. If you already have other Samsung devices, the A54 might be a better fit for you. Nonetheless, if you want to explore other options within the best Android phones under $400, have a look at what else is out there within a similar price range.
The better option
The Samsung Galaxy A54 is the better option all around between these two phones. It boasts a better processor, better cameras, and a more elegant and refined design. Considering the difference in cost between the two is not exponential, it makes much more sense to opt for this model.
Good enough for some
If you're really on a tight budget and want the biggest screen possible, the Galaxy A34 is still a solid choice. But when comparing to the two, it makes much more sense to leverage the beefed up features that come with the Samsung Galaxy A54.
Be an expert in 5 minutes
Get the latest news from Android Central, your trusted companion in the world of Android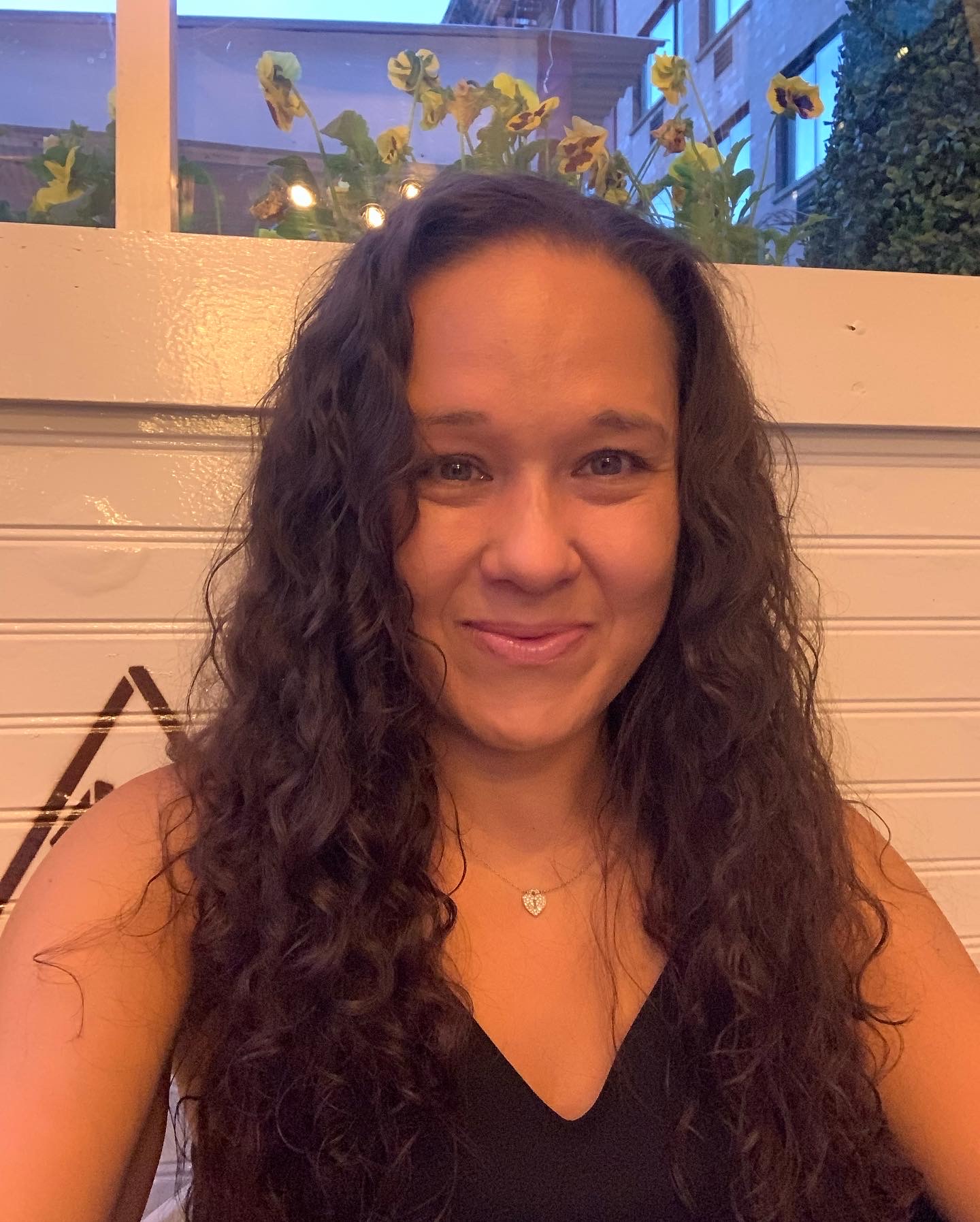 Christine Persaud has been writing about tech since long before the smartphone was even a "thing." When she isn't writing, she's working on her latest fitness program, binging a new TV series, tinkering with tech gadgets she's reviewing, or spending time with family and friends. A self-professed TV nerd, lover of red wine, and passionate home cook, she's immersed in tech in every facet of her life. Follow her at @christineTechCA.
I think the a34 might be the better phone value, for many. I have played with it at the Samsung store in Korea and the a34's Dimensity processor is actually near parity with the Exynos in the a54. See online tests. And some say the Dimensity is better optimized, at launch. Where the a54 has it is WIFI6, while the a34 is WIFI5. Faster connection and transfer speeds are on tap for the a54. But at this price point, the a34 user is not going to care. That type of user will be pulled from the a14's and a24-level people who really want that nice, huge 120hz screen for media. Cameras on the a34, while not premium, are actually very decent in daylight. The real-world price difference is actually larger than what you noted, here.

Reply