Samsung's Galaxy A54 5G is another entry in the legendary mid-range series that continues to surprise with its everyday performance, great battery life, good looks, and feature-rich software. Gaming performance is lacking compared to the Pixel 7a and the plastic build feels a little cheap, but it's hard to argue with the years of support Samsung offers versus other phones in its class.
Pros
+

Bright OLED display

+

Good cameras with 4K recording

+

Tons of software features

+

Years of promised updates

+

Full Galaxy ecosystem support
Cons
-

Gaming performance is lacking

-

All-plastic build

-

Portrait mode could be better

-

Some potential battery bugs
Why you can trust Android Central Our expert reviewers spend hours testing and comparing products and services so you can choose the best for you. Find out more about how we test.
Over the years, the mid-range market has become one of the most important — if not THE most important — segments as overall smartphone shipments continue to shrink year over year. More people are buying mid-range phones than ever, proven by Counterpoint Research as the reason Samsung is the #1 smartphone vendor in the world, and there's a good reason for this.
Modern mid-range smartphones really are great. Case in point, the Samsung Galaxy A54 5G looks and feels (mostly) like there were no real compromises to achieve the $450 price tag. That makes it roughly half the cost of most of the best Android phones yet, with a few exceptions, you wouldn't know it in daily use.
What are you giving up for that price? There's no telephoto lens on the A54 5G, gaming performance leaves a lot to be desired — although it's perfectly possible to play Fortnite, Diablo, Genshin Impact, or Minecraft on this phone — and the boring-looking plastic build isn't going to amaze anyone with its lack of luster. But should you care? Probably not.
Samsung Galaxy A54 5G: Price and availability
The Samsung Galaxy A54 5G is available at all major electronics stores that normally sell phones — Amazon, Best Buy, etc. — as well as all major carriers in most parts of the world. AT&T provided Android Central with a review unit so our testing was done on AT&T's 5G network in North Carolina in the United States.
The Samsung Galaxy A54 5G retails for $449, although we've seen plenty of deals to get it unlocked for quite a bit less. This year, Samsung is ditching the non-5G version of the phone and just selling one SKU.
The A54 5G ships in four colors: black, white, lime, and violet. Our review unit is the black colorway. The box it ships in is fairly empty, containing only the phone, a single USB-C to USB-C cable, and a few pamphlets alongside a SIM tray eject tool.
You'll need to provide one of your own chargers or pick up one of the best USB-C chargers to ensure you can charge it at the full 25W speed. I've been using Anker's 511 Nano 3 charger for this purpose and it works very well.
Samsung Galaxy A54 5G: Display and design
Display and design summary
The plastic build and boring design won't turn heads but that's OK since this looks essentially identical to the more expensive Galaxy S23 family. Being more premium-looking is never a bad thing.
The display is a liquid smooth 120Hz OLED display that looks great in any light, but Samsung's heavy PWM modulation means folks sensitive to flickering lights will quickly develop headaches from this display.
There was no fanfare when Samsung announced the Galaxy A54 5G — or any of the other 2023 A-series phones, for that matter. No big show. No big unveiling. Just a silent upgrade for anyone looking to buy a mid-range Samsung phone this year.
Like the announcement, the overall design and build of the Galaxy A54 5G is about as vanilla as you could get. It looks identical to the more expensive Galaxy S23 series — a point my colleague Derrek made a few months back about the S23 series — which is yet another reason why people will almost certainly be fooled if they see you with one of these phones.
At first, I was very impressed with Samsung's plastic build because it didn't immediately feel plastic. After a few quick tests, it became more obvious that this phone wasn't as premium feeling as it looked but still sports one of the best plastic builds I've ever seen from Samsung.
In other words, this doesn't feel like the nasty, slimy plastic used on the Galaxy S III back in the day.
Swipe to scroll horizontally
| Category | Samsung Galaxy A54 5G specs |
| --- | --- |
| Chipset | Samsung Exynos 1380 |
| Memory | 6GB/8GB RAM |
| Storage | 128GB/256GB UFS 2.2 |
| Display | 6.4-inch AMOLED, 2340x1080 resolution (403 ppi), 120Hz, HDR10+, Gorilla Glass 5 |
| Rear Camera 1 (Main) | 50MP, ƒ/1.8, 1.0μm pixel size, OIS, 4K@30FPS, 1080p@60FPS, 240FPS super slow-mo video |
| Rear Camera 2 (Ultra-wide) | 12MP, ƒ/2.2, 1.12μm pixel size, 123-degree FoV, 4K/1080p@30 FPS |
| Rear Camera 3 (Macro) | 5MP, ƒ/2.4 |
| Front Camera | 32MP, ƒ/2.2, 0.8μm pixel size, 4k@30FPS, 1080p@60FPS |
| Battery | 5,000mAh, 25W wired charging |
| Connectivity | Wi-Fi 6, Bluetooth 5.3, NFC, USB-C 2.0 |
| Dimensions | 158.2mm x 76.7mm x 8.2mm |
| Weight | 202 grams |
| Water and dust resistance | IP67 |
| Security | In-screen fingerprint sensor |
| Colors | Lime, Violet, Black, White |
| OS | Android 13 with One UI 5.1 |
| Update guarantee | 4 OS updates, 5 years of security updates |
Now, don't get me wrong. Plastic isn't always bad, and it has plenty of positive traits, but having plastic rails means you really should invest in a case for this phone. I'd hate to see what happens to the plastic if this got dropped on concrete or metal flooring, for instance.
Other phones in this price range — like the Google Pixel 6a or Pixel 7a — offer metal side rails that make the phone feel more premium and help it sustain less damage when dropped.
Plus, the protruding camera lenses will likely take some damage if hit the right way and they cause the phone to be off balance. The best Galaxy A54 cases will absolutely help fix that.
The back is an ultra-shiny plastic that looks and even feels like glass until you tap it. It's got that distinct hollow feel to it that plastic gives off but, thankfully, it's not cheap plastic like you'll find on the far less expensive OnePlus Nord N20 5G which actually pulled up a bit when I pulled the serial number sticker off the back.
Likewise, the phone is heavy enough to not feel cheap, very well balanced, and even has quality haptics that feel good to use. They're still not as nice as Pixel haptics but they're certainly better than most phones in this class.
Funny enough, the in-display fingerprint sensor actually works better for me than the one used in the Galaxy S23 series. It was actually nice to use this one and I didn't find any notable moments when it didn't work.
Image 1 of 4
The Galaxy A54 5G's display is a nice, bright OLED panel. At 120Hz, it's buttery smooth and the performance of the Exynos processor inside ensures that you won't run into any lag or slowdown when using apps. It's an impressive quality improvement over the crummy 60Hz LCD displays from yesteryear's mid-rangers.
The only downside is if you're someone like me who is sensitive to display flicker. Among the many options you'll find on the market, Samsung and Apple are often cited as the worst offenders for this particular problem.
The tests above show pretty severe modulation at any brightness level. Plus, the phone is only modulating at around 240Hz which is extremely low and can cause headaches and nausea for anyone sensitive to display flicker or flashing lights.
Even at 100% brightness — which is actually what the above test shows — the phone performs some pretty extreme modulation that's sure to cause eye strain over time.
Samsung Galaxy A54 5G: Performance and battery life
Performance and battery life summary
The new Exynos 1380 is up to 25% faster than last year's Galaxy A53, but the slower UFS 2.2 storage will cause some hitching and stuttering in big games like Fortnite or Genshin Impact.
Battery life is excellent and you'll easily get through a full day and then some, although some users have begun reporting strange battery-draining bugs after launch. Charging happens at an acceptable speed (25W) but this phone does not support wireless charging.
As we saw with last year's Galaxy A53 5G, all models of the Galaxy A54 5G come equipped with a Samsung Exynos processor. It's been upgraded this year to an Exynos 1380 which boasts roughly 10-20% performance improvements across the board.
That means gaming is much more feasible on this phone than last year's model which really struggled to run many games. This year, you can absolutely run games like Fortnite or Genshin Impact so long as you don't go too crazy with the visual settings.
Just beware that the Galaxy A54 5G's UFS 2.2 speed storage is relatively slow compared to phones like the Pixel 7a which utilizes UFS 3.1 storage speeds. In short, that means the Pixel 7a's storage is roughly twice as quick as the Galaxy A54 5G's.
In real-world performance, that means you'll see a lot more hitching and stuttering in games like Fortnite on the Galaxy A54 5G than you will on a Pixel 7a simply because it takes longer for the A54 to load up the assets it needs to display on screen.
The Exynos 1380 in the Galaxy A54 5G seems to have better thermal management than some other Exynos processors. It'll certainly get warm while gaming but nothing offensive or painfully hot.
Battery life on the Galaxy A54 5G is better than the Pixel 7a but, given that its processor isn't as powerful as the Tensor G2 in that phone, that shouldn't come as much of a surprise. You'll have no problem getting through a full day on a full charge and will very likely make it through most of the second day before having to top up.
Now, while I had a good experience with battery life on this phone, several people are reporting strange battery drain issues on Samsung's community website and several Reddit threads. Theories range from poor (or no) 5G connectivity or a rogue system app. Either way, it seems to happen after a few days of usage.
Samsung also supports slightly faster charging than the Pixel 7a — 25W on the A54 versus 18W on the Pixel 7a — but Samsung's phone doesn't support wireless charging.
At the full 25W speed, you can expect the Galaxy A54 5G to charge in under 2 hours.
Samsung Galaxy A54 5G: Software
Software summary
This is the same One UI 5.1 included with Samsung phones like the Galaxy S23 series, including 4 years of OS updates and 5 years of security updates. The only notable difference is that there's no DeX support on this phone.
Just as you'll find with the design, the software on the Galaxy A54 5G is nearly identical to what you'll find on more expensive Samsung phones. It launched with One UI 5.1 — which is powered by Android 13 — and will be getting four major OS updates and five years of security updates before support ends.
To fully calculate that out, the Galaxy A54 5G will see Android 17 and get one final security update sometime around Spring or Summer 2028.
If that isn't one of the best reasons to buy a Samsung phone over most other Android OEMs, I don't know what is.
There's no DeX support on this phone but most other One UI features are fully intact and you'll find many options littering every section in the settings menu.
Plus, all the significant parts of One UI are here to love. Apps like Good Lock make it easy to customize your device more than any other Android OEM allows and fix some poor design decisions in Android — like the absolute garbage multitasking UI.
If you opt for a carrier variant, expect some bloatware to be installed. Carriers like AT&T tend to preinstall a number of apps to take advantage of that carrier's services. Thankfully, all of these (plus the Samsung "bloat" apps) are in their own separate folder. That makes them easy to remove if you don't want them.
Samsung Galaxy A54 5G: Cameras
Cameras summary
The Galaxy A54 packs in a better camera than last year and goes toe-to-toe with the Pixel 7a about half the time. It's got great low light performance, 4K video recording, a sharp front-facing camera, and some fun software tricks baked in for social media apps.
As Samsung's flagship phone cameras get better and better, so, too, are we seeing the entry-level and mid-range phones improve. It's "a rising tide lifts all boats" situation since all Samsung phones use the same base software and share algorithms.
The differences are mostly going to be in quality and overall performance when compared to more expensive Samsung phones. Zoom quality is extremely lacking since there's no telephoto lens, and the ultra-wide-angle camera doesn't have niceties like hardware OIS for extra stable shots when moving around.
But, other than that, you'll find many of the same positives and negatives from cameras on other Samsung phones here, as well. To sum it up, the phone takes great pictures in any light but isn't necessarily the best in its class.
Image 1 of 2
To be fair, zoom detail on most phones in this price range isn't the best. Tapping that 2x shutter looks plenty good but, beyond that, you'll end up with a watercolor pattern as the camera software tries to clean up the digital zoom as best it can.
In other types of shots, the Galaxy A54 5G competes well with the Pixel 7a about half the time. The biggest offenses include white balance issues and times where shots were oddly overexposed. Samsung also has this issue on the far, far more expensive Galaxy S23 Ultra, as well.
As you can see in the shots below, the Galaxy A54 takes great low-light photos. It's not a massive improvement over what we saw on the Galaxy A53 — which already did a good job in low light — but any improvement for the same price is always welcome.
Image 1 of 14
Unlike the Galaxy S23 series, however, portrait mode shots from the Galaxy A54 aren't all that great. They're fine enough, I suppose and are as good as Google's portrait mode shots on any Pixel phone, but the cutouts are regularly messy and nowhere near as good as what's available on Samsung's more expensive phones.
Likewise, video recording quality wasn't quite as good as the Pixel 7a, either. While the two met toe-to-toe in most situations, there were a number of times when the Galaxy A54's white balance was way off.
When recording a bunch of videos of my chickens grazing in the grass, for instance, the Galaxy A54's video was overly teal-toned, making the grass more blue than green. Likewise, pictures that contained lots of blue or metallic objects turned out to be rather blue (or cool) in tone.
Samsung Galaxy A54 5G: The competition
In any market where it is sold, the Pixel 7a is absolutely worth the extra $50 premium over the Galaxy A54 5G. It has substantially better performance, a display that's friendlier to PWM/flicker-sensitive folks, and a camera that's going to win out every single time. Plus, the build is both higher quality and a lot more interesting to look at.
And if you're looking for something cheaper and almost as good as the Pixel 7a, there are plenty of Pixel 6a deals that'll get you the phone for as low as $199, or less than half the price of the Galaxy A54 5G. I put these head-to-head and you're still going to get better performance and a better camera from the Pixel 6a than you'll get with the Galaxy A54 5G, although battery life isn't as good and the display isn't as smooth since it's 60Hz.
If you're looking for something even less expensive — around $200 or so — the new Moto G Stylus (2023) and Moto G 5G (2023) are great contenders that should be considered. Both are notably cheaper-built phones with slower processors but each delivers a surprisingly good experience that phones in this lower price range have struggled with for a while.
Samsung Galaxy A54 5G: Should you buy it?
You should buy this if:
You want a mid-range phone with a beautiful 120Hz OLED display.
You want great battery life without sacrificing performance.
You want a phone that'll be supported for the next five years.
You shouldn't buy this if:
You plan to play a lot of graphics-intensive games.
You want the best cameras for the price.
You are PWM/display flicker sensitive.
The Galaxy A54 5G is the best mid-range phone Samsung has ever made, but that doesn't mean you should rush out to get one. Google's Pixel 7a is a better phone by almost any measurement, but there are still reasons to choose Samsung over Google in this price range.
First off, Samsung's feature-rich software is second to none for customizability and sheer value. The Galaxy ecosystem of products like the best Samsung earbuds and a Galaxy Watch 5 will all pair better with this phone and provide the best experience you can get, including several unique features that you won't get when pairing other companies' products with this phone.
Second, is the fact that the Pixel 7a isn't available everywhere in the world. If you live in one of those countries, the Galaxy A54 5G is the best bet at this price. And to be fair, you're not exactly going to regret the decision given how much value Samsung has packed in here.
A notable improvement over last year's release, the Galaxy A54 looks and performs a lot like a more expensive phone. It's got almost all the same features as the Galaxy S23, a great camera, and 5 years of software updates promised.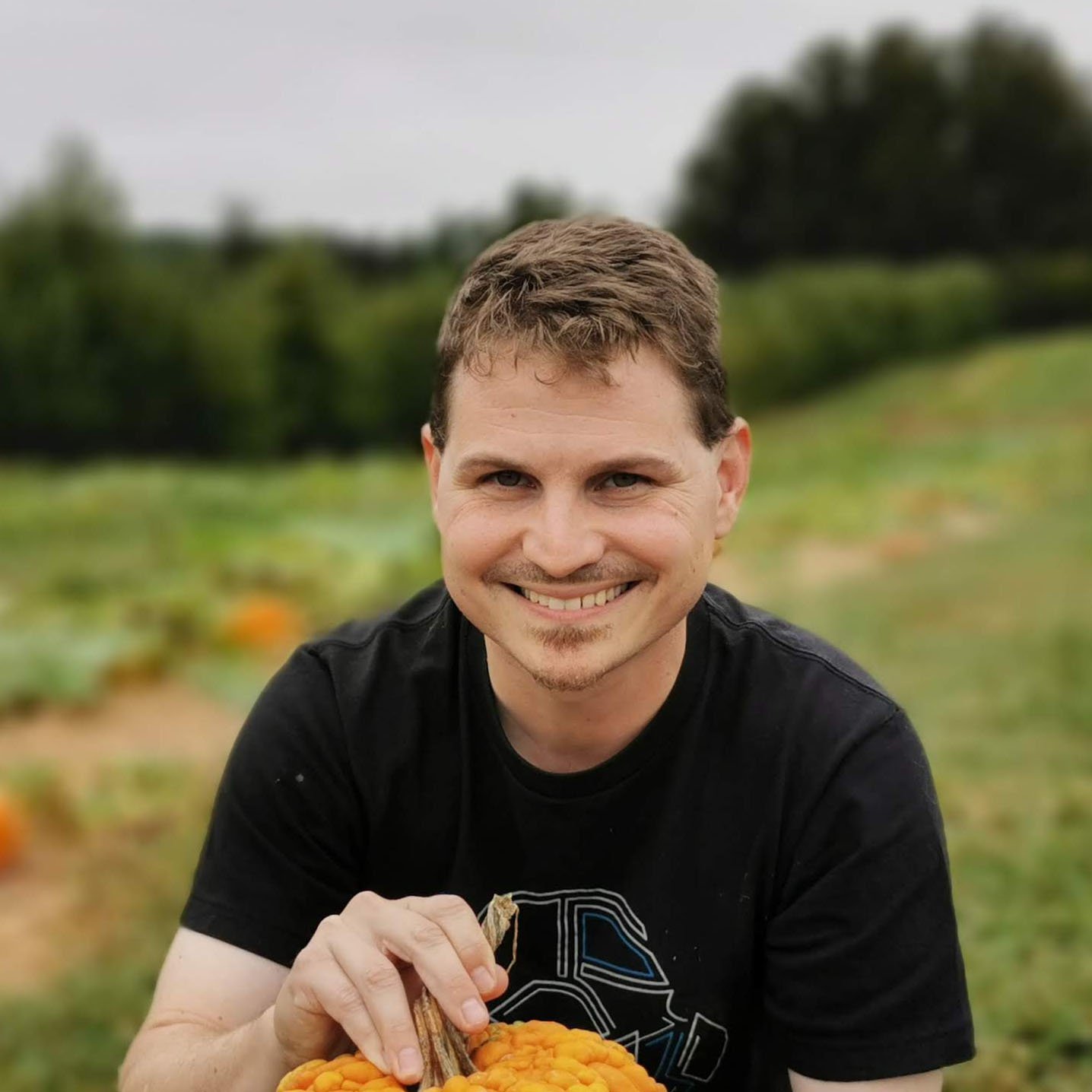 Senior Content Producer — Smartphones & VR
Nick started with DOS and NES and uses those fond memories of floppy disks and cartridges to fuel his opinions on modern tech. Whether it's VR, smart home gadgets, or something else that beeps and boops, he's been writing about it since 2011. Reach him on Twitter or Instagram @Gwanatu
I like this particular series from Samsung. I was hoping for a bit better processor on the A54. I had used the A53 as a DD for a while. My current DD, Pixel 7P, has awful battery life. Another thing, you will rarely find a decent deal on one of the colors besides black.

Reply