Samsung Galaxy A54 5G vs. S23: The same but different
The Galaxy A54 5G provides a similar experience for nearly half the price.
It's giving S23, but without the high price tag
The Galaxy A54 5G is a mid-range smartphone from Samsung with flagship aspirations. The phone features a 120Hz AMOLED display, a 50MP triple-camera array, and up to 8GB of RAM, making it a serious contender for one of the best "cheap" Android phones.
For
FHD+ 120Hz AMOLED display
50MP primary camera
25W wired charging
IP67 dust and water resistance
Long software support
microSD card slot
Larger battery
Nice design, colors
Against
Exynos chipset
No wireless charging
Macro camera replaces telephoto
Display is not as bright
What the Galaxy S22 should have been
The Galaxy S23 is a surprisingly good phone, thanks mostly to the Snapdragon 8 Gen 2 chipset underneath, which gives it plenty of power to conquer other small Android phones. The 50MP camera system is no slouch, either, and the display is nice and bright, which is perfect for those bright summer days.
For
Bright AMOLED display
Nice, simple design
Performance is spectacular
All-day battery life
Long software support
Against
25W charging (still)
Dull color options
Cameras are inconsistent
Expensive
When it comes to Samsung's smartphone lineup, the Galaxy S series is pretty much at the top, at least if you don't count foldables. However, over the years, the company has poured more flagship features into its mid-range Galaxy A series phones, allowing users to experience more to less. This is what Samsung has done with the latest Galaxy A54 5G, and so we decided to compare the phone to the flagship Galaxy S23 to give you an idea of how they stack up and what you're missing out on by going for the cheaper model.
Of course, given the price point of the Galaxy A54, Samsung had to cut corners somewhere, whether it's in display quality, camera sensors, chipset, or support. But when deciding between these two phones, the biggest question you need to ask is if the extra "flagship" stuff is worth shelling out more money for the Galaxy S23 or if you can go just fine with the lesser A54, which, for all intents and purposes, is a "budget" S23.
Samsung Galaxy A54 5G vs. S23: Twinsies
Why you can trust Android Central Our expert reviewers spend hours testing and comparing products and services so you can choose the best for you. Find out more about how we test.
When it comes to design, well, these two phones are nearly identical. Samsung went with a new design language for 2023, which it's apparently incorporating into all its smartphones. This means a flat display (minus the slight curve on the S23 Ultra), a flat frame, and individual camera lenses protruding from the rear panel instead of a more distinct camera island.
The result is a very clean, simple design that translates well across devices. The S23 doesn't really stand out because of it, but it makes the A54 look more premium solely by having the same design. The giveaway, however, is the display, which is not only larger at 6.4 inches but also has more sizeable bezels than the Galaxy S23, especially at the bottom, where the chin is just a hair thicker.
If size matters, you may want to look at the A54, but if you want something a bit more pocketable, the S23 is a great small Android phone.
Samsung did the Galaxy S23 dirty with its color options. The Galaxy S23 colors are just... dull and uninteresting. Lavender is maybe the most interesting, but I'm not a fan of the pastels, and the green is a big step down from the Galaxy S22. Even the exclusive Lime and Graphite are pretty uninteresting.
Fortunately, you can always switch things up with a Galaxy S23 case, of which there are plenty to choose from. And given what you're paying for the phone, we always recommend a case to protect your device, no matter how tough it is.
The Galaxy A54 5G has a much more vibrant violet colorway, which really stands out. Unfortunately, that's the only color besides black, at least in the United States, although there are Lime and White options in other regions. But again, if you can't find the color you want, you're probably better off grabbing a Galaxy A54 5G case.
Both phones feature an IP rating for water and dust resistance, which is nice if you're someone who spends a lot of time near water or lives in Seattle (like me). The Galaxy S23 has a leg up on protection, thanks to the Gorilla Glass Victus 2 on the front and back and the aluminum frame. The Galaxy A54 sports Gorilla Glass 5 on the front and back and a plastic frame, which should still bring decent protection.
Android Central's Nicholas Sutrich notes that while the A54 5G's plastic frame isn't premium, the phone "still sports one of the best plastic builds I've ever seen from Samsung."
Samsung Galaxy A54 5G vs. S23: It's the inside that counts
It's no surprise that the Galaxy S23 has the more impressive specs of the two, making it one of the best Android phones you can buy right now. The display may be smaller, but its dynamic refresh rate can change the refresh rate depending on the situation, which helps cut down battery use. It also has an ultrasonic fingerprint sensor, which is a bit more secure than the optical one used on the A54 5G. And, of course, the mid-range Exynos 1380 can't hold a candle to the Snapdragon 8 Gen 2.
In my use, the Galaxy S23 performed like a champ, handling everything I threw at it like the little speed demon it is. And the best part is that I didn't experience any excessive heat like I normally do with the S22. The Galaxy S23 is truly a big beast in a small package.
That said, the A54 5G is no slouch. In fact, it matches the Galaxy S23 when it comes to RAM, storage (which is expandable only on the A54), primary camera sensors, and software support, all while offering more options for users that may not need as much power.
The actual performance on the A54 is pretty good and about what you'd expect from a mid-range phone. You can play your favorite games like Genshin Impact and Fortnight without much issue, although you'll want to avoid higher visual settings.
Swipe to scroll horizontally
| Category | Samsung Galaxy A54 5G | Samsung Galaxy S23 |
| --- | --- | --- |
| Software | One UI 5.1 (Android 13), four OS upgrades, five years of security updates | One UI 5.1 (Android 13), four OS upgrades, five years of security updates |
| Display | 6.4-inch AMOLED (1080 x 2340), 120Hz, up to 1,000 nits | 6.1-inch Dynamic AMOLED 2X (1080 x 2340), 120Hz (48-120Hz), Up to 1,750 nits |
| Chipset | Exynos 1380 | Snapdragon 8 Gen 2 for Galaxy |
| Storage | UFS 2.2: 128GB, 256GB (expandable) | UFS 4.0: 128GB, 256GB |
| RAM | 6GB, 8GB | 8GB |
| Connectivity | 5G (sub-6, mmWave), Bluetooth 5.3, NFC, Wi-Fi 6 | 5G (sub-6, mmWave), Bluetooth 5.3, NFC, Wi-Fi 6E |
| Security | Optical fingerprint sensor, Face unlock | Ultrasonic fingerprint sensor, Face Unlock |
| Battery & Charging | 5,000mAh, 25W wired | 3,900mAh, 25W wired, 15W wireless, 4.5W reverse wireless |
| Protection | IP67, Gorilla Glass 5 | IP68, Gorilla Glass Victus 2 |
| Dimensions & Weight | 158.2 x 76.7 x 8.2mm, 202g | 70.86 x 146.3 x 7.62mm, 168.1g |
| Colors | Awesome Graphite, Awesome White, Awesome Lime, Awesome Violet | Phantom Black, Cream, Green, Lavender, Graphite, Lime |
Even so, the downsides are somewhat obvious. It has a weaker chipset, and the display is larger and not as sharp or bright as the S23. There's also no wireless charging, which isn't a dealbreaker for many, but it's still a handy feature to have.
The A54 sports a much larger battery than its flagship counterpart, but the S23 also has a more efficient chipset. In my use, the S23 lasts roughly a day on a single charge, and our testing shows that the Galaxy A54 5G can last just as long.
One feature you might like is the expandable storage on the Galaxy A54. Samsung stopped putting this feature on its flagships a while back, forcing us to fork out more dough for larger storage options. Fortunately, the A54 5G lets you use a microSD card, which makes it easy to move content from device to device.
All in all, Samsung has stuffed some impressive specs in the A54 at a very attractive price.
Samsung Galaxy A54 5G vs. S23: Smile for the camera
The camera systems on both phones are fairly similar, consisting of a 50MP primary sensor and a 12MP ultrawide. There are slight differences, however, and while the Galaxy S23 has a 3x telephoto camera, the A54 opts for a macro camera.
The 50MP main sensor on the S23 shoots pretty good images, but in my experience, it can be somewhat inconsistent. Saturation and contrast can be a bit heavy at times, and while the phone doesn't overexpose the sky like I often find, clouds can appear muted and dull.
Swipe to scroll horizontally
| Cameras | Samsung Galaxy A54 5G | Samsung Galaxy S23 |
| --- | --- | --- |
| Rear camera 1 | 50MP Wide-angle, f/1.8, 1.0µm | 50MP Wide-angle, f/1.8, 1.0μm (12MP 2.0μm), 85° |
| Video (Rear camera 1) | 4K/30fps, 1080p/60fps, 720p/480fps | 8K/30fps, 4K/60fps, 1080p/240fps |
| Rear camera 2 | 12MP Ultrawide, f/2.2, 1.12μm, 123° | 12MP Ultrawide, f/2.2, 1.4μm, 120° |
| Rear camera 3 | 5MP Macro, f/2.4 | 10MP Telephoto (3x), f2.4, 1.0μm, 36° |
| Front-facing camera | 32MP, f/2.2, 0.8μm | 12MP, f2.2, 1.12μm, 80° |
| Video (Front-facing camera) | 4K/30fps, 1080p/60fps, | 4K/60fps, 1080p/60fps |
That said, this isn't always the case, and you can definitely capture plenty of nice images using each of the lenses. This includes lowlight and nighttime images, as the phone manages to pull plenty of light. Video capture is also pretty good and goes up to 8K at 30fps, while the upgraded front-facing camera also takes great selfies, even in portrait mode.
Below are some photos taken with the Galaxy S23:
Image 1 of 5
With similar camera sensors for the primary and ultrawide, the A54 should be able to capture images of similar quality. Of course, part of how the cameras process those images comes from the chipset, so there may be some differences in the output.
Below are some images taken with the Galaxy A54 5G:
Image 1 of 5
As you can see, the Galaxy A54 5G takes pretty respectable images from its primary sensor. Color reproduction is good, and images aren't overly vibrant or saturated. However, the camera does seem to struggle with white balance, and it can go a bit overboard with highlights.
Zoom quality is decent, even at night, as shown in the last photo. However, it falls apart if you push it further than 2x. Otherwise, low-light performance is also pretty good, although it won't blow you away. You also won't get any 8K video, in case you wanna really impress your friends, and video quality is overall a bit lacking with some color balance issues.
If you enjoy taking portrait selfies, the Galaxy A54 5G also takes the L here, as it's not as good at separating the subject from the background as the Galaxy S23 is, but again, that could be due to the difference in chipset capabilities.
Samsung Galaxy A54 5G vs. S23: Which should you choose?
Deciding between these two phones may seem obvious on the surface, but they're more alike than even their design suggests. Despite the mid-range chipset, the Galaxy A54 5G is one of the best cheap Android phones on the market and meets the S23 with many of the same specs, meaning you can have something of a flagship-like experience for nearly half the price.
Because of that, it all comes down to what you value more in a smartphone. If you want the best gaming experience, the most versatile camera setup, and other perks like wireless charging and a tougher, more premium build, then the S23 is your phone. But if you're looking to save a few hundred bucks and don't care about having the best of the best, then I'd suggest the Galaxy A54.
Of course, you'll have to deal with the Exynos chipset, which often gets a bad rap in the United States (or anywhere, really). But support for external storage is a plus for many, and Samsung provides the same update promise as the S23 and other recent Galaxy devices, meaning the phone should last you just as long, which also makes the $450 price tag all the better.
The wanna-be flagship
The Galaxy A54 5G takes after the Galaxy S23 in terms of design, display, and many other specs, making this phone a great option for buyers looking for a flagship experience at a much cheaper price tag.
The real short king
If you're looking for a small, pocketable, yet powerful smartphone, the Galaxy S23 is a good choice. It has excellent battery life, superb performance, and all you'd expect from a flagship phone in 2023 (including the price).
Get the Android Central Newsletter
Instant access to breaking news, the hottest reviews, great deals and helpful tips.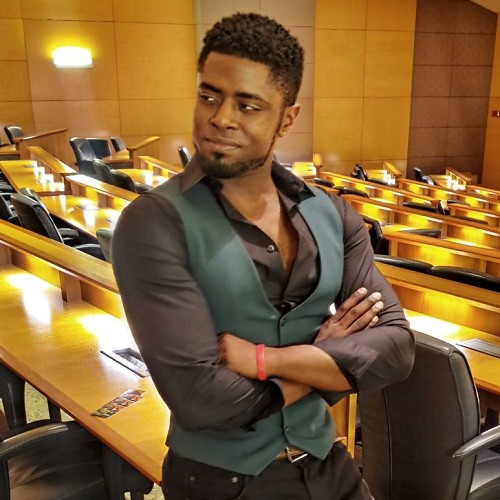 Derrek is a long-time Nokia and LG fanboy who loves astronomy, videography, and sci-fi movies. When he's not working, he's most likely working out or smoldering at the camera.
I don't feel Pooh-poohing the Exynos chipset is warranted on a midrange model phone. This is not a flagship, and it's not a poor chip (setting a higher clock speed would have been nice). We were upset over Exynos vs Snapdragon when it came to including either/or in the same top phone model. It's worthy to complain about the choice of CPU speed they included in the phone, but the new chipset itself is an improvement over the dismal transfer and network speeds of last year's chip in the a53. They could have chosen a much faster Exynos chip for this midrange phone everyone would be going bananas over the value. Just because Exynos cannot compete with the fastest flagship Snapdragon chip doesn't mean they can't create an excellent midrange chip and save us money overall. Exynos has plenty of room to be much faster than what they put in the a54, but Samsung obviously didn't want to compete with the s23 too closely.

Reply