Qi2: We can all thank Apple for fixing wireless charging
MagSafe is coming to Android phones, for real.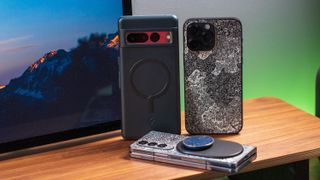 (Image credit: Andrew Myrick / Android Central)
Whenever a new phone is released, there's a lot of focus on the charging speeds and capabilities of whatever the manufacturer has implemented. On one end of the spectrum, Google, Samsung, and Apple are "playing it safe" with charging speeds, while the likes of Oppo and others are pushing the limits to the absolute extremes.
But instead of trying to see how fast a company can get a phone's battery to safely charge, very few companies have taken a step back to try and improve the overall experience. This is something that Apple got right with its introduction of MagSafe with the iPhone 12, and during CES 2023, the Wireless Power Consortium (WPC) announced "a new wireless charging standard to unify the industry under one global standard and provide enhanced convenience and efficiency for mobile devices and wearables."
This new standard will be called Qi2, and could truly revolutionize wireless charging for the entire smartphone industry. My colleague Jerry Hildenbrand and I have both written about how we hoped to see Samsung either create a similar solution or "steal" MagSafe for its future devices. More than two years later, and that still hasn't come to fruition, although others have tried with Realme's MagDart and Oppo's MagVOOC charging technology.
What is Qi2 and when will it come to Android phones?
At the time of this writing, the official specifications for Qi2 have not been published, so we don't yet know the details of what Qi2 will bring to the market. However, the WPC already confirmed that Qi2 will replace the Qi standard that we have had for years.
But what makes this so interesting is that Apple was the driving force for the new standard to be created. By using MagSafe as the basis for Qi2, Apple and other companies have since "developed the new Magnetic Power Profile, which is at the core of Qi2."
There are still quite a few questions that need to be answered, but at a base level, Qi2 will support up to 15W charging speeds. However, in a statement to The Verge, Wireless Power Consortium spokesperson Paul Golden stated: "When we finish with the spec for Qi2, we'll immediately start working on a significantly higher power profile level for the next version of Qi2." Hopefully, this will open the door for companies besides Realme and OPPO to allow the best Android phones to charge faster than what's currently possible.
The Wireless Power Consortium is still working with its members and partners to complete the spec for Qi2. However, this is expected to be finished sometime in the near future. As for when we'll start seeing the first phones implement Qi2, the expectation is that these will be "available for the 2023 holiday season."
What problem does this solve?
All of this is fine and dandy, but what's the point of creating a new wireless charging standard when the current iteration seemingly worked just fine? While that's technically true, Qi2 aims to solve a pretty obvious problem that we've all faced at some point in time. You're getting ready for bed and put your phone on the wireless charger on your nightstand or side table.
Most of the best wireless chargers have some type of indicator to let you know that your phone is charging. But then you find yourself checking a message or email that came in, so you pick up your phone and put it back on the charger when you're done. The next morning, you pick your phone up off of the charger and discover that it didn't actually charge at all.
With Qi2, this will no longer be a problem, and the best part about all of this is that we don't have to try and guess how it will work. Using MagSafe as the base, there will be a series of magnets integrated into the back of your phone which will "snap" your phone into place on whatever Qi2 charger you have.
We're on the precipice of a shift in accessories
Look around in the Apple space and there are a plethora of MagSafe accessories available for iPhone owners. There are some companies, such as Peak Design, that have gone so far as to create their own MagSafe-like system. But something that I've been doing personally is picking up some MagSafe adapters from the likes of Anker and mophie, and attaching them to the back of my phone case or a dbrand skin.
This allows me to easily use the best MagSafe accessories such as the PopSockets PopGrip for MagSafe, or Belkin's Car Vent Mount. In some cases, provided that you line up the adapter correctly over the back of your phone, you can even use something like the Belkin MagSafe 2-in-1 Wireless Charger. But it can be a bit difficult to properly align the adapter to allow for efficient passthrough wireless charging, and you could still find yourself waking up the next morning to an empty battery.
Qi2 isn't just for phones
It wasn't that long ago that my colleague Michael Hicks wrote about the disastrous state of chargers for wearable devices. It's frankly comical at this point, even if you aren't someone who has a box full of smartwatches and fitness trackers. Unless you stick with one company for a few years, you'll find yourself switching over to a different charger whenever you upgrade your wearable. Most of the time, this is just fine, but if you got a new fitness tracker and misplace the charger, you're going to have a bad time.
Much of the official press release focused on how Qi2 will impact your next smartphone, but there's one line that got us particularly excited: "...provide enhanced convenience and efficiency for mobile devices and wearables." Wearables.
Qi2 could finally solve the problem for wearables, offering a unified standard for the next Galaxy Watch, Pixel Watch, and even Apple Watch to all share. In some instances, such as Fossil's ability to offer super-fast charging with its proprietary charger, this may seem like a pitfall. But having a one-size-fits-all solution is better for the entire market on the whole, not just smartphones.
Be an expert in 5 minutes
Get the latest news from Android Central, your trusted companion in the world of Android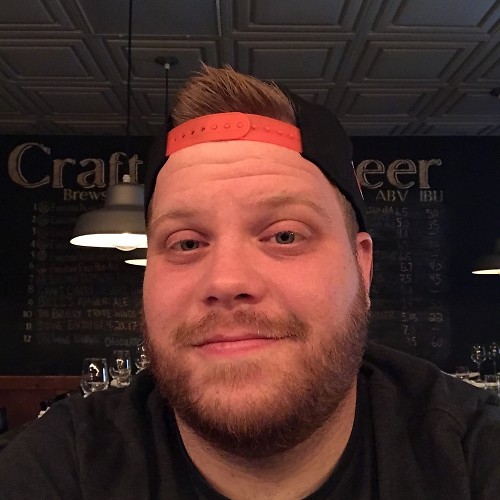 Senior Editor - Chromebooks, tablets, and wearables
Andrew Myrick is a Senior Editor at Android Central. He enjoys everything to do with technology, including tablets, smartphones, and everything in between. Perhaps his favorite past-time is collecting different headphones, even if they all end up in the same drawer.