I spent a week with the Google Pixel Fold — here are the things I love and hate about it
My "dream" phone is finally here, but it's not all sunshine and daisies.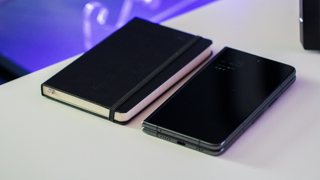 (Image credit: Andrew Myrick / Android Central)
If there's one thing that I've been looking forward to since diving into the world of foldable phones is one running Google's version of Android. A foldable phone with all of the software prowess and features that we love, along with getting day-one updates when new versions of Android are released.
Google answered those prayers earlier this year, bringing the Pixel Fold to the masses. Our other foldable evangelist, Nick Sutrich, already wrote his thoughts in the review, but I've spent a little over a week with the Pixel Fold and wanted to share mine.
Admittedly, I was a little concerned about Google's foldable for a number of reasons, but the main one is my ongoing saga with getting my Galaxy Z Fold 4 fixed. The Pixel Fold is Google's first foldable device, and I don't have much trust in the different "warranty" and "insurance" programs, but I just couldn't stop myself from taking the Fold for a spin.
Pixel software is better than I expected
I've owned the Galaxy Fold 2, Fold 3, and Fold 4, and Samsung has definitely nailed the software experience. This is something that I was worried about because Samsung phones simply have more features compared to Pixel phones. But Samsung has also been in this space for much longer, giving the company plenty of time to work through pain points that Pixel Fold owners are "dealing with."
However, I would be lying if I told you that I haven't slowly fallen in love with Google's implementation of "multitasking" and the big-screen layout. For one, I adore the way that the taskbar (dock) appears when slowly swiping up from the bottom.
It lets me switch to another app in the dock or access my app drawer without leaving the app that I'm currently using. Plus, I can just drag and drop another app into split-screen mode, which comes in really handy when I'm in the middle of a conversation and need to look something up or need to read an email.
It took a little while to get used to how Google handles the home screens, but after a couple of days, it clicked. The screen that you use when the phone is closed simply "shifts" to the left side when you unfold it. Things are a bit odd when you try to use a widget that spans both sides of the internal screen, but Google tries to account for this, moving the widget to the "main" screen when closed.
I'm barely opening the phone
One of the biggest surprises of using the Pixel Fold for over a week is that I use it much differently than how I used my Galaxy Z Fold 4, and it all comes down to the outer screen. There have been many comments and complaints over the years about how Samsung's implementation of the Cover Screen is simply too small or too tall. Google managed to solve all of those complaints by offering a different form factor.
Instead of opening the phone to enjoy a better version of an app or to join in a conversation, I'm doing pretty much everything with the Pixel Fold closed. It's honestly been a shock knowing that I'm not opening it all of the time, and maybe that's the point. On a recent trip, I barely opened the phone unless I was looking something up or when I wanted to pull up a live stream of the White Marlin Open in Ocean City, MD, while at dinner.
That being said, I still absolutely love the tablet-like experience I get whenever I do unfold the Fold. You really do get the best of both worlds, as you'll have one of the best small Android phones when closed and one of the best Android tablets when open.
Google's cameras are still unmatched
The iPhone might be better for videography, and Samsung's Galaxy S23 Ultra offers quite a bit more flexibility. But there's just something about using cameras on a Pixel phone that keeps bringing me back. And with the Pixel Fold, it gets even better since you can just open the phone to take selfies with the main cameras or take nightography photos without needing a tripod.
I'm also a big fan of Google's image processing, compared to Apple or Samsung. Pictures just look more "true to life" to my eyes, and there aren't many times when I thought that a photo would look better if I spent some time editing it.
On my aforementioned trip, I didn't make a straight camera comparison between the Fold and my iPhone 14 Pro Max. And even while carrying both phones, I still reached for the Pixel Fold first, which isn't something that I am accustomed to doing.
Image 1 of 10
We need a better battery and charging solution
Besides the whole debate about durability and whether Google's first foldable phone will stand the test of time, another subject has been dividing Pixel Fold users. Whenever I use anything other than an iPhone, I know that, more often than not, battery life is going to suck. This is doubly true for someone like me who just has to install a new beta whenever it's available.
So as my Pixel Fold is now armed with the latest (and last) Android 14 beta build, I wasn't expecting to be impressed. I figured everything would just be okay, and I'd just need to nurse the phone here and there. But here's the weird thing, there doesn't seem to be a rhyme or reason for why battery life fluctuates so much.
One day I can be glued to the phone, taking pictures, responding to messages, or doom-scrolling Twitter X, and I'll be able to make it to bed with around 5%. Whereas other days, I'll get a prompt asking if I want to turn on Battery Saver mode, and it's only 6 p.m.
I've come to grips with the fact that this isn't going to change, but it's downright pitiful and disappointing. At this point, I just want Google to go down the Samsung route, increasing the charging speeds to 45W and calling it a day. Maybe things will change once the final stable version of Android 14 is released, but it won't increase charging speeds.
The screen just doesn't get bright enough
For as much as I love the Pixel Fold, I'm equally frustrated by the screen brightness when using the phone. It's fine when I'm inside or if it's cloudy outside, but as soon as the sun decides to peek out from behind the clouds, it's a completely different story.
Making matters worse, I can actually tell when the screen decides to dim itself, even if everything was "working" before. It's almost like Google's sensors aren't calibrated correctly or something. But whatever is happening, I wish it weren't.
Of course, this mainly just applies to whenever I'm using the inner screen, but it's still maddening when I need to close the phone just to keep reading something. I keep reminding myself this is a "first-gen" product from Google, but unless something changes in a future QPR update, it's probably going to continue to drive me crazy.
Should you buy the Pixel Fold?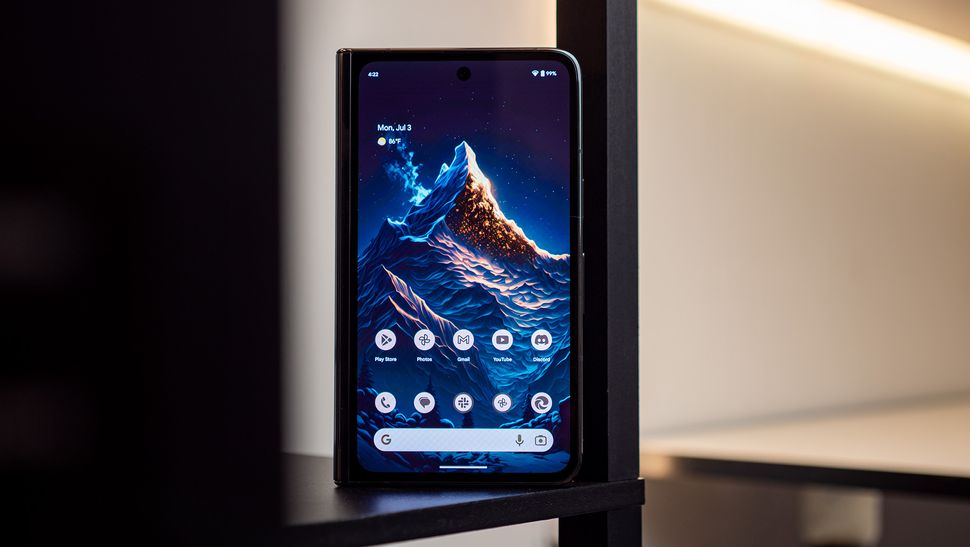 To wrap everything up, I think my biggest takeaway from my time with the Pixel Fold is that Google has the potential to carve out a niche within a niche. While the foldable phone market continues to grow, it's got a long way to go before it can rival the "slab" phones.
Google's decision to go with a Moleskine-like design, as opposed to a candy bar slab is generally more comfortable. It's difficult to really explain, but if the Galaxy Z Fold 5 is a Tesla, the Pixel Fold is a Honda Accord. Both serve the same purpose, but it's just a matter of how you get to the destination.
Get the Android Central Newsletter
Instant access to breaking news, the hottest reviews, great deals and helpful tips.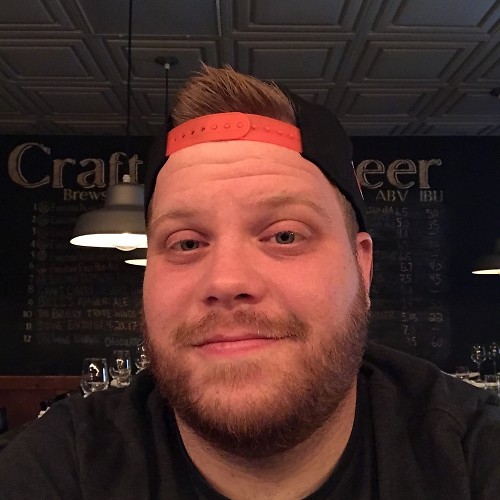 Senior Editor - Chromebooks, tablets, and wearables
Andrew Myrick is a Senior Editor at Android Central. He enjoys everything to do with technology, including tablets, smartphones, and everything in between. Perhaps his favorite past-time is collecting different headphones, even if they all end up in the same drawer.
I think this phone gets too much of a "pass." While it may he Google's first foldable, many talk about it as if Google has been developing it in a vacuum for the last four years, and that's silly. They got some very basic stuff wrong, which is inexcusable; would we expeft Apple to make the same rookie mistakes in a reasonably mature segment? Not likely.

Ultimately, the biggest point against this device is "I never have to open it." $2000 is a lot of money for a foldable you never have to unfold.

Reply

I know plenty of use is done with the phone folded but I'm using mine unfolded just as much if not more unfolded...it's a solid device for my usage ... most won't understand till they daily drive one ..price wise all these phones are high ..and for us in the US only the Galaxy Fold is available which is a great device and another option which has more options and it's all about individual preference

Reply