The mastermind behind the Pixel's camera has left Google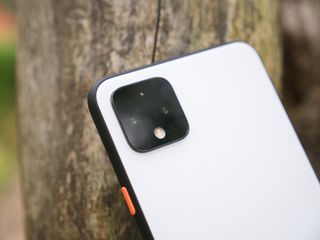 (Image credit: Joe Maring / Android Central)
What you need to know
According to The Information, Marc Levoy and Mario Queiroz have both left Google.
Levoy was known for being in charge of the Pixel camera division.
The Pixel 4a should be announced soon and come with a price of $399.
In an alternate timeline where Google I/O still took place, May 12 likely would have seen the announcement of Google's Pixel 4a. Given that this year's conference didn't happen, however, Google had to push things back. A new report from The Information (opens in new tab) sheds some light on the Pixel 4a's availability, along with two internal shakeups that have happened within Google's Pixel division.
Starting first with the 4a, it's reported to cost $399 (the same price as the Pixel 3a (opens in new tab)) and "make its debut online sometime soon." The latest rumors prior to this hinted at a launch in June, which still seems likely given that Google is hosting a livestream to launch the Android 11 public beta on June 3.
That's all fine and well, but the real meat of this story has to do with the people responsible for making Pixel devices. Per the report:
You may not know Levoy by name, but you probably remember his time on stage last year during the Pixel 4 unveiling. He's the one who claimed that ultra-wide cameras weren't important and that telephoto was better, resulting in unwavering criticism across the board. Check the YouTube video below if you need a refresher.
That criticism aside, one of the biggest draws to a Pixel is its camera performance. Google's unmatched software processing allows its phones to churn out some of the best pictures of any smartphone, so losing the person in charge of this effort has to hurt. Levoy had been with Google since 2014, so he's been with the Pixel line since the beginning.
As for Queiroz, he joined Google all the way back in 2005 and had been the general manager of the Pixel series since day one. Prior to that, Queiroz was responsible for helping launch the Nexus One in 2010.
All of that is damning enough as is, but the report doesn't stop there. The Information also sheds some light on Pixel sales performance, revealing that Google only shipped two million Pixel 4 units over the course of six months.
The Pixel 4 was a fine phone, but when reviews came out, one of the biggest complaints was its poor battery life. This is apparently something that Google's head of hardware, Rick Osterloh, was aware of.
Google's struggled to get its Pixel devices to reach a mainstream audience ever since the series' debut in 2016, and a report like this certainly doesn't bode well for its future.
The Pixel 4a still has a lot of potential to be one of the better smartphone values of the year, but where does Google go from there? These internal shakeups have undoubtedly made an impact on the Pixel 5's development, but whether or not it'll be for better or worse remains to be seen.
Top members of the Pixel team leaving Google doesn't guarantee future failures
Thanks for the heads up Manish!
Have you listened to this week's Android Central Podcast?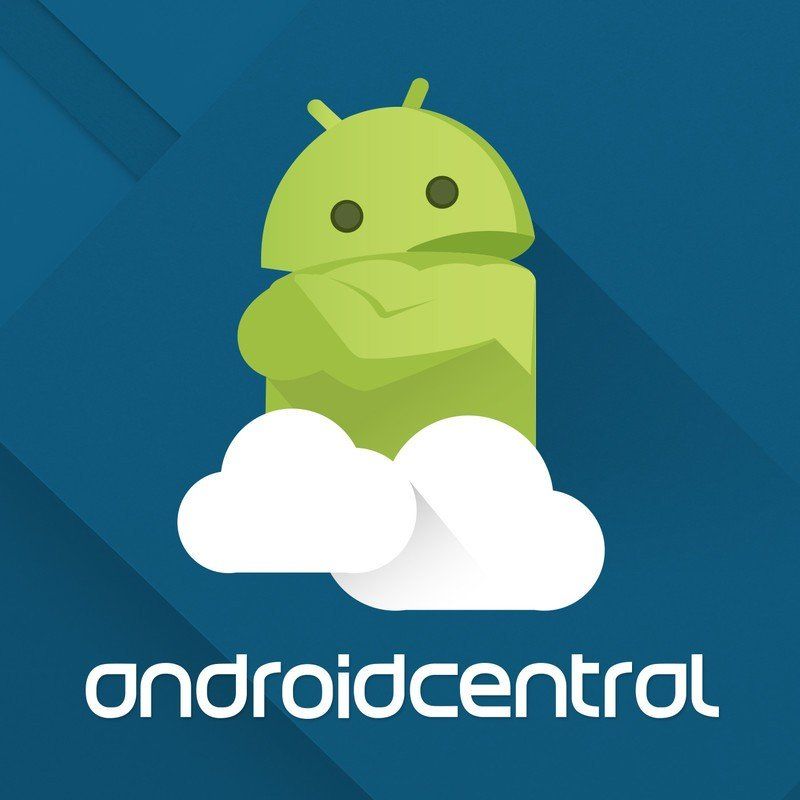 Every week, the Android Central Podcast brings you the latest tech news, analysis and hot takes, with familiar co-hosts and special guests.
Android Central Newsletter
Get instant access to breaking news, the hottest reviews, great deals and helpful tips
Joe Maring was a Senior Editor for Android Central between 2017 and 2021. You can reach him on Twitter at @JoeMaring1.
$499 for the 4aXL (wishful thinking) I'm all in if they do two phones again this year.

The Pixel line is DOOMED!

The Pixel phone is a excellent price of kit, but it's always been uncompetitive on the hardware front. Google has insisted the Pixel isn't about that; it's all about the software. But the market would seem to disagree - the flagship space seems to be about both: top tier hardware running the latest and greatest software. The phone isn't selling in volume anywhere it would need to be in order to justify it's existence.. where Google goes from here is a valid question. One possible answer might be in Google's track record for being unwilling to iterate: they release a product, let it languish, then replace it with something different. See Pixelbook. Or Google's messaging mess. YouTube Music taking over instead of building on Play Music to keep it modern is the latest example of another needless shift in direction. Sometimes Google forget the product exists. See Android TV, Wear OS, or Android Auto. Or they just let it die altogether after setting it up to fail. See Pixel Slate released unpolished and unfinished. Or the Pixel C with zero focus on software support. And the Nexus Player, which just seemed to annoy Google for existing in the first place. We can look to current trends like the Pixelbook Go and the rumors of taking the Pixel 5 mid-range to address price complaints for clues on where Google will go next, but the only certainty is Google will yet again change direction with no destination defined and no clear measures outlined for their success. The real issue is that Google has commitment issues, and it is one factor among others that is directly responsible for them being unable to compete on hardware. At this point, Google has had a solid decade to get their act together on hardware.. I don't have much faith that their hardware will ever look anything like their software and services. When it comes to hardware, you're better off with Samsung, or anything else you feel can run Google's software and services the way you want and need them to. Especially at the exorbitant prices we're asked to pay these days.

The same thing happened at Microsoft when the guy behind the camera for the Lumia series left and the cameras still turned out great so the Pixels will still have a great camera but it's the hardware guy that should be given the chop because the anemic hardware in the Pixels don't justify their ridiculously high prices.

They need to go back to the Nexus style value for Money segment they just can't compete on the hardware front with Apple and Samsung! Now more than ever with One Plus etc pushing up prices if they could get it right and charge a reasonable amount ie like the Nexus phones etc people would cut them some slack for things not being 100% on launch etc but right now they are releasing half arsed Pixel phones at Flagship prices and falling well short on hardware and buggy software issues and people just won't pay flagship prices for half arsed attempts. On another note please make a Samsung hardware and Google software phone :) like the old Google edition phones that would be perfect.

I'm a little worried about this, as a fan of the Pixel and Google I hope they can recover. I don't see myself using any other Android smartphone. Google is the only manufacturer delivering phones with displays under 6" in 2020 that I would purchase.

Based on what is written here, it would seem that google needs to rethink their accountability structure. This all hands meeting, led by Osterloh; what was the point? Why didn't he review the device early enough in the production t cycle to change the specs? The truth is, the Pixel failed for reasons that should have been so painfully obvious to anyone who was paying attention the market it's a joke. Google should have been very aware that superior battery life and an ultra wide camera were high, if not at the top, of what consumers wanted. It's was, and remains a terrible example of corporate arrogance that sealed this phones fate.

RIP pixel.. The most useless phone. Never seen anyone with a pixel anyway. Google should just kill it.

I think Google should go back to the Nexus style arrangement but I don't think Google should kill the Pixels just because you don't like them., Killing the Pixel means less less choice for people who like stock Android.

Welp... It was fun while it lasted. Pixel phones are the next thing to get axed.

Charging a flagship price for average hardware was a total failure. Google either has to load their phone with the best hardware or stay average and offer a very competitive price. A competitively priced, slightly above average phone will make the Pixel sheep happy... The only buyers who care about the latest Android version. Other manufacturers, like Samsung, already have advanced features in the Android OS, and perform just fine. I'm missing nothing running Android 9 on a Note 8 that the Pixel line finally matched in RAM last year.

Google should scrap their current strategy because it isn't working, Pixels always have less features than anyone else and expect people to pay for anemic hardware, that's plagued with bugs for me the only one who can truly justify their prices is Apple, now say what you want about iOS (I like iOS) but Apple makes top tier hardware and has the long term software (5 years)support which neither Google or any Android OEM can match and that's what I expect when I'm paying over a grand for a phone these days. If I'm gonna pay for a phone then only Apple will get my money.
Android Central Newsletter
Get instant access to breaking news, the hottest reviews, great deals and helpful tips
Thank you for signing up to Android Central. You will receive a verification email shortly.
There was a problem. Please refresh the page and try again.