Looking back on our 2020 predictions — how did we do?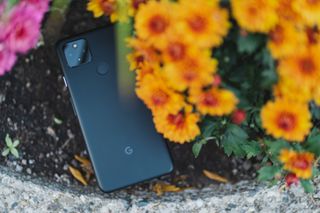 (Image credit: Hayato Huseman / Android Central)
It feels like March was just a few weeks ago, but believe it or not, we're already coming up on the start of a new year — and hopefully, along with it, at least a shimmer of hope. 2020 hasn't exactly been anyone's best year, and I'm sure everyone's looking forward to putting the whole thing behind us and never looking back. Still, before we do, we wanted to take a moment to revisit our 2020 predictions in the world of mobile tech and see what we got right — and just as importantly, what we got wrong.
After all, what good is it to make these predictions if we never go back and verify our bold claims?
You still won't need 5G
Unsurprisingly, this one turned out to be true. In our January predictions piece, Alex wrote that coverage, along with thermal- and battery-related issues, would keep 5G from truly becoming the necessity that carriers so desperately want us to see it as. I don't think battery life has been a huge issue in retrospect; between more power-efficient chipsets and physically larger batteries, I've actually been shocked by how great battery life has generally been on 2020 handsets.
Coverage is a completely different story, however. To its credit, 5G has rolled out to an impressive number of cities in the U.S. over the last year. But while the mmWave technology carriers like Verizon have adamantly backed does have headline-worthy speeds, it's still incredibly difficult to find a signal in most cities — and even harder to maintain a reliable connection.
On the flip side, the sub-6 alternative is much easier to find (even in my neck of the woods, ten minutes east of downtown Indianapolis), but average speeds have yet to exceed those of the more commonplace LTE. Anecdotally, sub-6 5G in my area is actually significantly worse than LTE; I'm rarely able to pull speeds higher than 50Mbps down, oftentimes far below that.
None of this is to say that 5G will never be useful. Eventually, as the network becomes more widespread and hardware costs come down, we should see significant improvements that finally justify the budding network. Sadly, however, we're not there yet.
Screens will be holier and faster
This sure has been a good year for fans of high refresh rate displays. What started as a premium feature in phones like the Galaxy S20 and OnePlus 8 Pro ended up making its way to nearly every mid-range to high-end device.
Not every phone offers the same 120Hz refresh rate; the Pixel 5 that I use every day is limited to "just" 90Hz, while phones like the ROG Phone 3 go above and beyond, hitting all the way up to 144Hz. I still think the 60Hz panels on phones like the Pixel 4a are perfectly fine, but faster screens are certainly a treat for the eyes.
As for hole-punch camera cutouts ... well, those haven't really gone anywhere. If anything, they've become more commonplace as Google finally embraced the design trend and ditched the small bezel above its displays. Like Russell, I'm still not the biggest fan of hole punch cutouts, but I've learned to live with them.
Phones will be more expensive (except the ones that aren't)
Sure enough, prices have gone up on ultra-premium devices like the Galaxy S20 Ultra and Galaxy Z Fold 2. Foldable tech aside, a large driving factor in rising prices has been 5G and its requisite hardware. The Snapdragon 865, along with necessary 5G modems like the Snapdragon X55, are far more expensive than the components of the past.
Then again, we've seen a surprise resurgence of plastic-backed phones, with some absolute bangers like the Pixel 4a, the Galaxy Note 20, and our best Android phone of the year, the Galaxy S20 FE.
In particular, the FE showed us just how much value can be packed into a sub-$1000 phone that still supports 5G, offering the same specs and features as the rest of the S20 series for hundreds less.
Samsung will continue to dominate
This is probably the least surprising prediction of all. Samsung has had an incredibly positive year, starting strong with the S20 series and later releasing arguably the first large foldable truly worth buying in Z Fold 2. Toss in some extras like the Galaxy Z Flip 5G and, of course, the S20 FE, and it's no wonder Samsung is the biggest Android manufacturer in the U.S.
Other companies in the States have continued to struggle with breaking into Samsung's market share. LG has had quite a few swing-and-miss moments, with devices like the Wing and Velvet that were almost there but fell short in key aspects like software and camera performance. OnePlus and Google have seen moderate success, with increasingly popular devices like the Pixel A line and OnePlus 8T. Ultimately it seems there's just no stopping the behemoth that is Samsung.
The U.S. will (eventually) make its peace with Huawei
If anything, this has probably been the prediction that fell through the most. Huawei's relationship with the U.S. and other countries is at an all-time low, with scandal after scandal shattering trust in the company at every level.
In fact, just in the last few weeks, Huawei's networking hardware has been banned by both the UK and the U.S., making a bad situation for the company even worse. Still, Huawei has been making forward momentum with its own HarmonyOS platform, making the Google-free software available to developers outside the company for the first time just last week.
What a year it's been. For as bleak as the rest of the world has seemed, it's been a pretty great year for smartphones and mobile technology as a whole. Of course, we'll need a whole new list of predictions for 2021, but it's nice to revisit our old outlooks and see that there was at least a bit of predictability in this otherwise hectic time.
Happy holidays!
Android Central Newsletter
Get instant access to breaking news, the hottest reviews, great deals and helpful tips
Hayato was a product reviewer and video editor for Android Central.
The problem with your predictions is that they all focus around Google, Samsung and OnePlus phones when there are so many other brands out there that should be took into consideration when evaluating price and features. Xiaomi and Poco have in my opinion blown the price and specs war apart this year with phones like the mi 10t pro and Poco X3 NFC. ZTE has just launched the first under display phone and oppo has shown a glimpse of rollable tech that seems way better than folding phones. When you say £600/dollars is value it's only because phones are now simply overpriced to begin with. Seriously I wish this site would go beyond its little 'bubble' and start reporting more on some of these great phones instead of bombarding us with 'adverts' for PlayStation and robovacs and doorbells and iphones. Otherwise change your name to tech central or something as I'm sure what most folks want to read about are Android phones( mainly) in all their various specs, makes and pricepoints.

AC has a mostly U.S.-based team and audience, but we do what we can to cover other devices including the Mi 10T Pro (Harish just reviewed it last month!). As for the other devices we cover, we write based on a combination of what we're excited about and what people want to read — you'd be surprised how much of our traffic comes from non-Android subjects. Reaching wider audiences can sometimes make the site seem less focused, but it's what keeps us afloat and ultimately lets us cover as many Android devices as possible. We get these comments all the time, and I hear ya, but hopefully this helps gives you some inside perspective. Happy holidays!

Thank you for replying Hayato its appreciated but simply agreeing with my comment (and others saying the same thing) feels like a cop out or a polite way of saying 'well tough sh#t that's how it is'! I appreciate you need to bring in revenue but the site is called Android Central which implies it's an Android specific site and on the subject of ads I honestly don't mind seeing ads as I don't pay for ad free viewing but I do HIGHLY OBJECT to the obnoxiously LOUD ads that blare out without warning and which have got increasingly difficult to turn off! Please at least show them on mute with the ability to turn the sound on and not the other way around please?
Happy holidays/Christmas to you all. Peace✌️
Android Central Newsletter
Get instant access to breaking news, the hottest reviews, great deals and helpful tips
Thank you for signing up to Android Central. You will receive a verification email shortly.
There was a problem. Please refresh the page and try again.