Huawei reportedly tested a facial recognition system that targeted Uighur minorities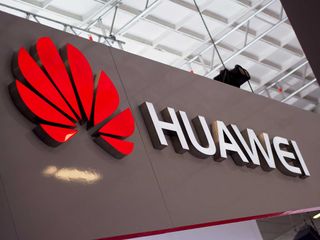 (Image credit: Android Central)
What you need to know
A new report claims Huawei tested facial recognition software that was capable of identifying members of China's oppressed Uighur minority group.
The AI-powered system could scan faces in a crowd and determine the age, sex, and ethnicity of each individual.
When a member of the minority group was detected, the system could even trigger a "Uighur alarm."
Chinese tech giant Huawei tested an AI-powered facial recognition system to send automated alerts whenever members of China's oppressed Uighur minority group were detected, according to a new report from The Washington Post.
Research organization IPVM has discovered a document signed by Huawei representatives, which shows the company worked together with Chinese facial recognition startup Megvii to create the AI camera system in 2018. The system was capable of scanning faces in a crowd and estimate the ethnicity, age, and sex of each person. If the system detected a member of the mostly Muslim group, it could trigger a "Uighur alarm."
In a statement sent to The Washington Post, Huawei spokesman Glenn Schloss said:
A Megvii spokesman also acknowledged that the document discovered by IPVM is genuine but said that the "company's systems are not designed to target or label ethnic groups."
The Uighurs are one of China's 55 recognized minority groups, native to the north-west region of Xinjiang. A report by the United Nations Committee on the Elimination of Racial Discrimination had revealed in 2018 that nearly a million Uighurs were being held in detention camps in Xinjiang. China, however, denied the report and claimed that the camps were actually "vocational training centers."
How the U.S. missed its chance to own the tech that helped Huawei win 5G
That's their response! Just a test? Sounds like a bad use of their technology already.

Just tested. Well, not buying Huawei products from now, not even considering it as an option, even for testing. That's a new low, Huawei.

Don't worry people. There's no connection between Huawei and the Chinese Communist Party, remember? This is just a normal thing a company would do on their own...

I know right?
I saw this on a investigative report a couple of weeks ago how the Chinese government monitors their ppl with all kinds of surveillance cameras and etc and implemented this facial recognition software. They believe that the AI or facial recognition software was developed in a University in ON, Canada and was copied /sent over for use over there. There are alot of dumb ppl that believe Huawei is so innocent and has no ties whatsoever to the Chinese government /military and the U.S is just picking on them for no reason.

But I thought they only got banned because orange man bad? Funny how time and time again Huawei shows why they deserve to get banned. Yikes.

"The system was capable of scanning faces in a crowd and estimate the ethnicity, age, and sex of each person." As bad as that could be for human rights, you have to admit it is impressive. The stuff we have can't even tell two black people apart.

I mean you're not wrong. the facial recognition software used by china's government and huawei is impressive. but it's being developed with the intention to oppress which is not good.

Won't ever buy Huawei again or a phone from any Chinese manufacturer...

Hi who can advise the Huawei headphones, I had some of not bad quality, but I tugged them, I can't remember how to name myself I earned on them here with the help of luck https://casino-onlines.com/
Android Central Newsletter
Get the best of Android Central in in your inbox, every day!
Thank you for signing up to Android Central. You will receive a verification email shortly.
There was a problem. Please refresh the page and try again.