Huawei just crossed a major milestone in its plans to become independent of Google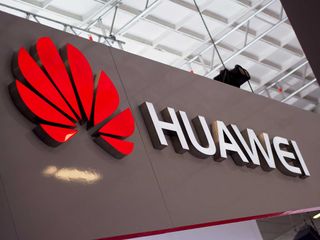 (Image credit: Android Central)
What you need to know
The HarmonyOS 2.0 Developer Beta is the first time developers outside the company will have access to Huawei's replacement for Android.
The beta is currently only supported on a handful of Huawei-made smartphones.
The company plans on launching HarmonyOS-powered smartphones sometime next year.
Huawei's long journey toward independence from Google may finally be coming to an end, reports XDA Developers, as the company today officially launched its Developer Beta for HarmonyOS 2.0, the variant of its homegrown OS that's designed for smartphones. In light of its legal troubles, and its inability to access crucial Google services, the company hopes to eventually move its smartphone lineup to HarmonyOS and its own HMS services ecosystem.
Today marks a crucial milestone in those plans, as the Developer Beta will be the first time that developers outside of the company's own labs can try their hand at its OS. For developers looking to try out Huawei's new OS, the company currently only supports a handful of its own smartphones for the beta:
Huawei P40 (ANA-AN00)
Huawei P40 Pro (ELS-AN00)
Huawei Mate 30 (TAS-AL00)
Huawei Mate 30 5G (TAS-AN00)
Huawei Mate 30 Pro (LIO-AL00)
Huawei Mate 30 Pro 5G (LIO-AN00)
Huawei MatePad Pro (MRX-AL19)
Huawei MatePad Pro 5G (MRX-W09)
Huawei MatePad Pro Wi-Fi (MRX-AN19)
If you're a developer and own one of these devices, you can sign up to express your interest on Huawei's developer website and, if approved, you should receive instructions for installing HarmonyOS on your phone via an OTA update.
If you don't own one of these devices, you can also check out the built-in HarmonyOS 2.0 emulator in Huawei's DevEco Studio 2.0 Beta3 IDE, much like you can emulate Android inside Google's Android Studio IDE.
Early impressions by developers who've tried out the new OS suggest that Huawei has made the OS's design extremely similar to the current iteration of EMUI. They also note that developing apps for HarmonyOS shares many similarities with app development for Android, a deliberate move on Huawei's part to make its platform as appealing to developers as possible — not to mention the $1 billion it's spending on courting developers to its app store. After all, as Microsoft's experience with Windows Mobile shows, an OS without apps is bound to fail.
Huawei P40 Pro
The Huawei P40 Pro is one of Huawei's best phones in 2020 and while it may be lacking in Google services, it packs a ton of hardware into a sleek uniform design with one of the most impressive camera systems on an Android phone.
Android Central Newsletter
Get instant access to breaking news, the hottest reviews, great deals and helpful tips
That is more or less what I expended for the look. I think it's a good move by huawei to as this is the best way to get customers to move over. In a way if its not broken don't fix it and they ui is definitely one of the best I have used on android. Looking forward to seeing what happens with this OS and I will definitely give it a try on my P40 Pro

Huawei is an evil company, they tested AI software that could recognize Uighur minorities and alert police in China. Anybody who doesn't know what China is doing to the Uighur people should do a little research.

We invaded more foreign countries in the past 50 years than China did in the past 5000 years. Our cops shoot more Americans per day than Chinese cops do Chinese per decade. We have 320k dead Americans from covid, rising by 3k daily, vs 4k total Chinese, and static. Just by living in this country, we take higher chance of dying by both gunshot or covid per day, than the Uighurs do per lifetime in China. The Muslims themselves see reality, not the American brainwash, they hate us for killing them, not the Chinese for imaginary hogwash conjured up by their enemies (you know, people who bomb their cities, killing their children). You know that satellite photo of the Chinese "concentration camp" on Faux News? It turned out to be a shopping mall, with interior pictures taken by tourists on Facebook. This was all over social media in Indonesia and middle east. But I bet you don't see what the Muslims are seeing, because you're still drinking the racist coolaid.
Android Central Newsletter
Get instant access to breaking news, the hottest reviews, great deals and helpful tips
Thank you for signing up to Android Central. You will receive a verification email shortly.
There was a problem. Please refresh the page and try again.