The EarFun UBoom 360-degree portable Bluetooth speaker is just $40.79 on Amazon. This speaker regularly goes for $60. We've only seen it drop from that price once before, and that was a deal that saw it hit just around $48. It has never gone this low, so you're looking at an all-new price.
Umlaut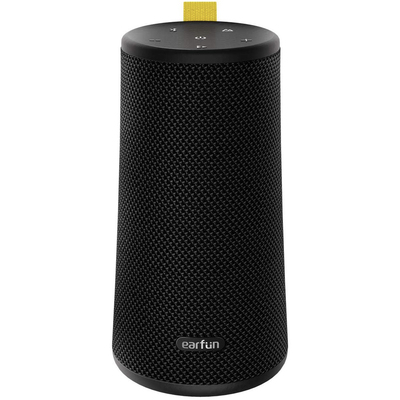 The speaker has 24W drivers and advanced DSP technology for powerful bass. The battery lasts up to 16 hours, and it can recharge in 4 hours. Play indoors or outside. The IPX7 rating protects it from spills, rain, and even brief submersion in water.
$40.79 $60.00 $19 off
The EarFun UBoom will blast sound all around in 360 degrees, and the 24W high-performance drivers deliver that sound with gusto. You'll also get some powerful bass with the advanced DSP technology that makes the bass extra deep and solid.
Set the speaker for indoors or outdoors, and the mode you pick will determine how your music sounds. The indoor mode enhances the bass so you can feel it in your chest. The outdoor mode has a louder volume so it can reach you across the backyard. Either way, you can enjoy the music the way you want to.
The speaker is IPX7 rated. That means it can withstand spills, rain, and complete submersion in water. If you use it outside, you can take it to the beach or set it by the pool without worrying about it getting damaged. If you're using it inside, I guess you can enjoy a little bathtime music.
You can use the speaker to answer your phone, too. It has built-in microphones that provide crystal-clear voice quality. Talk to Google Assistant or Siri, too, while you're at it, and control your smart home.
Fully charge the speaker's battery in about four hours, and you'll get up to 16 hours of continuous playtime on a single charge. It comes with a USB-C cable.
If you're looking for a portable speaker but need something even more portable than this, the Anker Ace A1 is down to a super low price right now. It's only $10.99 and fits in the palm of your hand.
We may earn a commission for purchases using our links. Learn more.