LA's J. Paul Getty Museum partners with Google to 'Goggles-enable' its entire permanent collection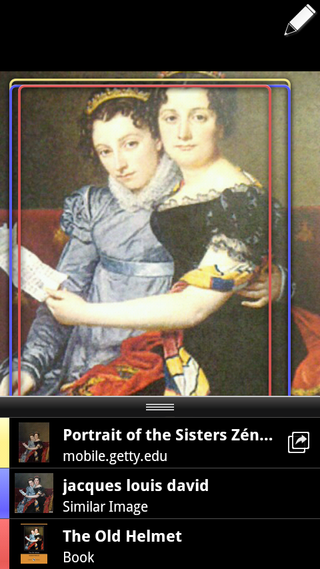 Los Angeles area art fans: you've now got your own personal curator right in your pocket. The J. Paul Getty Museum has partnered with Google to "Goggles enable" its entire permanent collection of paintings, allowing Goggles users to learn more about the art by simply snapping a photo. Goggles uses the museum's website to expand on the painting's description by giving you an in-depth look at the history behind some of the coolest paintings in LA. No word on whether or not Google will engage in similar partnerships in the future, though for the sake of looking a lot smarter than we actually are, we're keeping our fingers crossed.
Source: Google Mobile Blog
What timing, I am going there today too.

This is actually a really cool idea. I haven't been to the Getty in a long time. Maybe I should go back to test out the Google Goggles app.

This is funny because as of right now, as soon as you pull out a phone in the Getty the guards come rushing over yelling "NO PHOTOS ALLOWED!" Now there will be cameras snapping everywhere.
Android Central Newsletter
Get the best of Android Central in in your inbox, every day!
Thank you for signing up to Android Central. You will receive a verification email shortly.
There was a problem. Please refresh the page and try again.