How to hide unwanted memories in Google Photos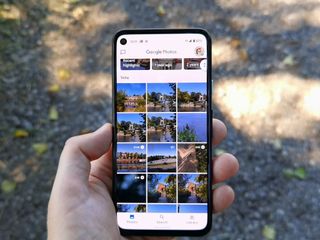 (Image credit: Alex Dobie / Android Central)
Google started rolling out a new "Memories" album for Google Photos on iOS devices last year. Android devices started getting the feature in 2021 followed by a "Memories" widget. The widget feature launched on iOS first, followed by Android this month. While many will appreciate random trips down memory lane, not everyone is a fan. If you don't want to see specific unwanted memories, here's how you can hide them.
How to hide unwanted memories in Google Photos
Open Google Photos on your phone.
Tap your profile picture on the upper right corner.
Tap Photos settings.
Tap Memories.
Tap Hide people & pets to hide memories with specific people or animals.
Tap Hide dates to hide memories from certain days.
Once you've hidden memories of certain individuals and pets or specific dates, you won't see those unwanted memories in Google Photos anymore. If you'd like to change the frequency and type of memories, you can find the notification settings and advanced settings in the same place as the Hide people & pets and Hide dates options.
Source: Namerah Saud Fatmi / Android Central
Do more with Google Photos
Now that you've gotten rid of unwanted memories in Google Photos, learn how to do even more with the app. It is a very useful way to store images and videos as they are in the cloud and can be accessed from anywhere. You can even save your phone's storage space by deleting local files. Here are the 7 best tips and tricks you need to know to get the most out of Google Photos.
Namerah Saud Fatmi is a contributing writer for Android Central. She has a passion for all things tech & gaming and has been an honorary Goodreads librarian since 2011. When she isn't writing, she can be found chasing stray cats and dogs in the streets of Dhaka or slaying dragons in the land of Skyrim. You can reach her on Twitter @NamerahS.
Android Central Newsletter
Thank you for signing up to Android Central. You will receive a verification email shortly.
There was a problem. Please refresh the page and try again.