Here's what Amazon could've bought for $8.5 billion instead of MGM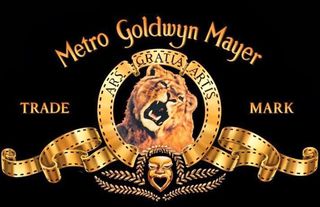 (Image credit: Metro Goldwyn Mayer )
Well, it happened. Amazon finally got tired of all the other tech giants buying up movie studios and decided to get one itself, buying MGM Studios for $8.5 billion. MGM had been trying to find a buyer for years amid a rapidly shifting market, and Amazon is trying to get taken more seriously in Hollywood, so the deal almost seems like a good idea from a bystander's view. Then again, $8.5 billion is a lot of money that could be spent on a lot of different things, even when it comes to studio shopping.
After all, Disney bought Marvel for $4 billion in 2009 and Lucasfilm for $4.05 billion in 2012, then spun them together with Pixar, Disney, and National Geographic for Disney+ in 2019. That seems like a bargain next to the $71.3 billion Disney paid for 20th Century Fox's movie studios and non-news television networks — and it also underscores how MGM, one of the oldest movie studios in America, has squandered the lead it once had in the industry to be sold for less than ten billion. WarnerMedia is being sold off and merged with Discovery for $43 billion to better compete with Disney+, Netflix, and Universal's Peacock, after AT&T bought the brands in the $108 billion Time Warner acquisition back in 2018.
All these numbers are pretty abstract, though, so let's take a look at what $8.5 billion can get you in more meaningful terms!
Buy like Bond, James Bond
The Amazon acquisition might change No Time To Die's release plans — I've lost track of how many times that'd make it, honestly — but it also means that the James Bond collection will likely land on Prime Video after being scattered on different platforms for the last decade. If you wanted to spend those sweet, sweet billions on the ultimate Bond experience, here's what that would get you:
6,470 Aston Martin DB5 spy cars
9.4 million 9mm Walther PPK pistols
314.8 million shaken vodka martinis at Dukes Bar in London
1.6 million tuxedos
Now all you need are some cat-stroking supervillains and some henchmen to chase you through the Alps or a Russian forest or the crowded streeks of Bangkok.
Time for a banquet!
Of course, what's a trip to the movies without some good food to eat while you watch and whisper to your friends about where they've seen that actor before. From decadent feasts to fast food, here's how you could literally eat $8.5 billion
60 billion homemade chocolate chip cookies
1.7 billion cheeseburgers
950,000,000 large movie theater popcorns
1.3 billion large cokes
3.5 billion breakfast tacos
413 million pounds of Texas barbeque brisket
1.2 million pounds of beluga caviar
60 billion cookies would be 7 cookies for every man, woman, and child on Earth, which might not mean much, but I swear warm, fresh-baked cookies are the first step to achieving world peace.
Amazon shopping spree
Amazon is one of the largest retailers on the planet and sells a ridiculous amount of things at all price points on its store. Here are just a few of the many ways you could spend $8.5 billions within Amazon
Or, Amazon could give $6,500 to each of its 1.3 million U.S. employees, which is the least they could offer after spending the last year overworking them and intimidating them against unionization while reaping record profits amid a global pandemic.
But what you you spend $8.5 billion on? All the food you could ever eat or the super-luxurious life of an international spy? Or would you buy the whole family new houses and matching supercars? I'd buy myself a library full of manga and some chaise lounges to read them on in between my trips to Disney.
Ara Wagoner was a staff writer at Android Central. She themes phones and pokes YouTube Music with a stick. When she's not writing about cases, Chromebooks, or customization, she's wandering around Walt Disney World. If you see her without headphones, RUN. You can follow her on Twitter at @arawagco.
The ironic thing is that Amazon is seeking a $10 billion bailout from the government for its failed space firm.

And they're going to get it 🤬

"Now all you need are some cat-stroking supervillains" Easy. Go to the headquarters of Google, Apple, Microsoft, Facebook or Twitter and ask to speak with their CEOs. With 8.5 billion? I'd probably invest in real estate and private schools. Those are two things people will ALWAYS need. And I'll happily charge them for it.

It would only take a tiny fraction of that figure to get everything I need. You can only eat so much without getting enormously fat and sleep under one roof and drive one vehicle at a time. I probably would buy an S21 Ultra though. My wants are pretty simple.

Hah, I sometimes think about this too and realize my list of things I'd buy is quite small and I feel very thankful for that. I would buy the flagship from Google, Apple, Samsung, OnePlus, and one other brand every year max RAM and storage. I'd buy all the subscription services that I want to get the must out of all my services.

You could buy a Galaxy S21 ultra for the entire cities of Chicago and Los Angeles.

They could have continued offering 2 day shipping. Not even sure why I pay for prime anymore.

If I was as rich as Jeff Bezos, I'd invest in Google and Apple stock and I'd get richer and of course I'd buy the latest Pixel and Apple devices, especially Pixels but I wouldn't feel the need to buy them every year, I'd also invest in my sports team, Liverpool along with some charities and my family.
Android Central Newsletter
Thank you for signing up to Android Central. You will receive a verification email shortly.
There was a problem. Please refresh the page and try again.