The Philips Fidelio X2HR over-ear headphones are down to $149.99 on Amazon. The headphones are back-ordered a bit so you might have some delayed shipping, but it's better to order them now while they're on sale. The headphones sell as high as $230 some places and regularly go for around $190 at other retailers like Newegg. This deal matches a low we've only seen once or twice before, including Prime Day.
Sounds like Savings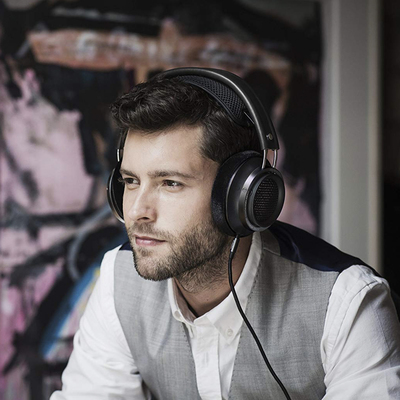 These excellent wired headphones have high-resolution audio with 50mm drivers, an acoustic open-back design, and adapters for both 3.5mm and 6.3mm jacks. They're very comfortable with velour cushions and memory foam ear pads.
$149.99 $190.00 $40 off
These are very good headphones from Philips Audio and feature an acoustic open-back design. They have pre-tilted speaker plates and double-layered ear shells. The headphones use 50mm high definition drivers and certified Hi-Res Audio. The headband is lightweight, self-adjustable, and made with genuine leather. You'll also get breathable velour cushions and memory foam ear pads that are replaceable. They come with adapters for both 3.5mm and 6.3mm jacks.
The X2HR have gotten near perfect reviews from critics. Even the older model X2 headphones, were really well received. Philips just improved on a formula that was already working really well. The open-back design keeps pressure from building up so all the audio is natural and clear. That means you get amazing sound with Hi-Res Audio, but it also means you probably don't want to take these on the subway.
Of course, these headphones do require a headphone jack, and that might be an issue in the modern era. If you're looking for something wireless that sounds good and is around this same price, try the AKG N60NC headphones. They're Bluetooth and have active noise-cancelling for less than $150. The Bluetooth version of the Audio-Technica ATH-M50X headphones would also be a good option for just a little bit more.
We may earn a commission for purchases using our links. Learn more.